Tata Steel Foundation organises knowledge-sharing session on learning, experiences and outcomes of its Signature Programme - MANSI
Ranchi, September 26, 2019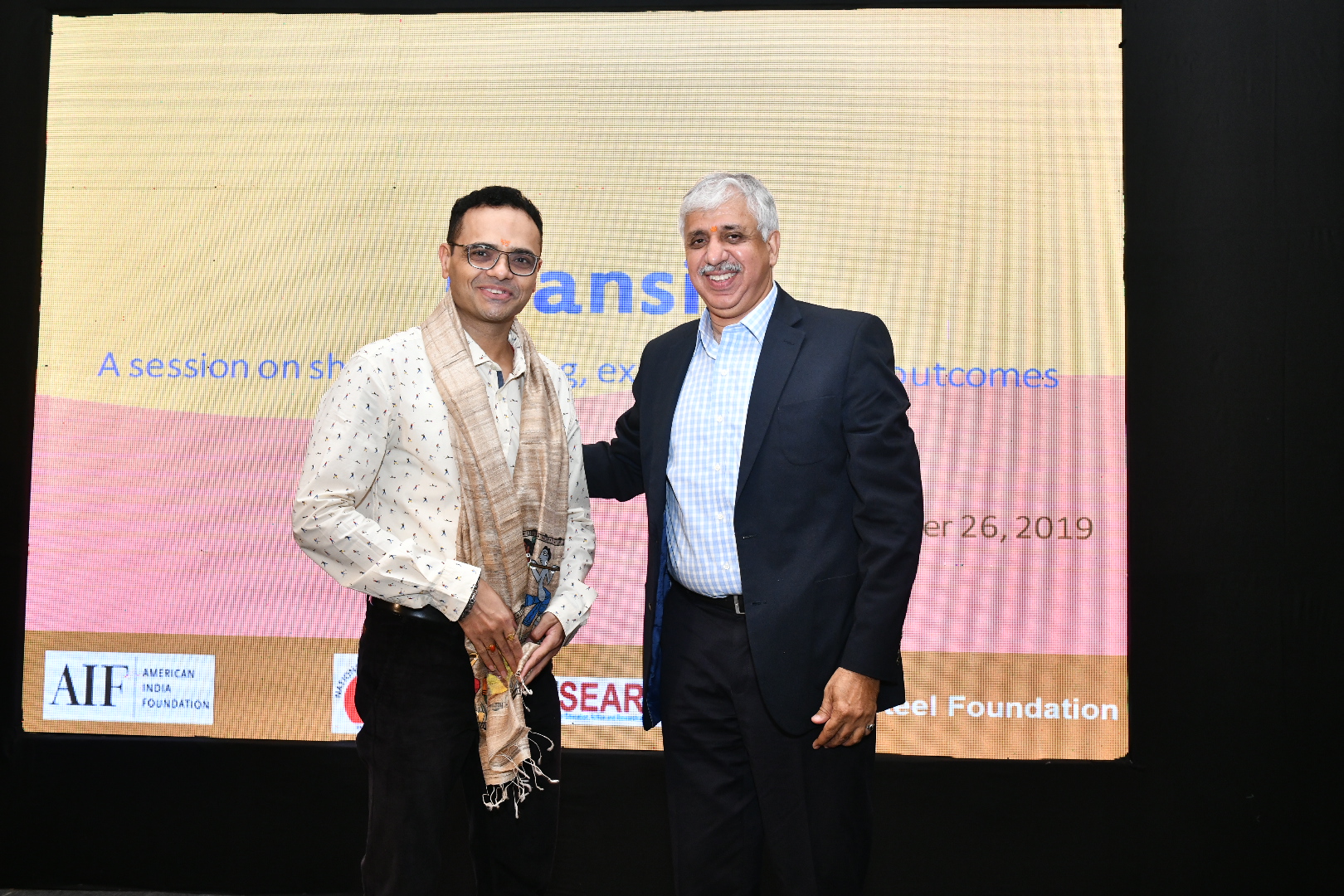 The Tata Steel Foundation hosted a knowledge-sharing session on the learnings, experiences and outcomes of its Signature Programme: Maternal and Newborn Survival Initiative (MANSI), today. The programme aimed at celebrating the achievement of village-level healthcare workers (Sahiyya) who have been engaged in enabling the reduction of maternal, neonatal, infant and child mortalities by tracking high risk cases and facilitating improved implementation of Home Based Newborn Care. The programme, which was instituted in 2009, functions on a PPP model alongside National Health Mission and American India Foundation.
On the occasion, a study depicting the outcome of MANSI's on-ground implementation was presented by Padma Shri Dr. Abhay Bang (Director-SEARCH), in the presence of Dr. Nitin Madan Kulkarni (Secretary, Health), Mr Chanakya Chaudhary (Vice President, Corporate Services, Tata Steel), Mr Sourav Roy (Chief, CSR, Tata Steel), Dr. Shailesh Chaurasia (Mission Director, National Health Mission) and Mr Mathew Joseph (Country Director, American India Foundation), amongst others.
The study behind this report was based on an independent, mixed-methods evaluation, headed by Dr Bang, at Society for Education and Action in Community Health (SEARCH), in partnership with Dr. Ranjani Gopinath. The report utilized quantitative data from vital rate surveys and analysis of home-based neonatal and newborn care, alongside qualitative data from assessment of key stakeholders (including Sahiyyas and health mobilizers), surveys, focus group and interviews with mothers and other key stakeholders. Highlights of the report are:
Impact

Neonatal mortality was reduced from 40.7 per 1,000 live births in 2011 to 22 in 2014 (46% reduction)
Infant mortality was reduced from 53.6 per 1,000 live births in 2010 to 32.7 in 2014 (39% reduction)
Under-5 mortality was reduced from 67.5 per 1,000 live births in 2010 to 38.1 in 2014 (43.6% reduction)

Capacity Building

The project effectively built capacity of the ecosystem of health workers, from the front-line Sahiyyas to their supervisors.

More than 90% of Sahiyyas trained demonstrated high level of knowledge and skills as a result of the MANSI training and capacity-building approach
Sahiyyas have instilled confidence in community members, who value and seek out their services, managing most of the low risk neonates, some high-risk newborns as well and, to some extent, pneumonia and diarrhea in children with support from the MANSI supervisors, resulting in:

94% increase in pregnant women receiving medical checkups
87% increase in institutional deliveries
83% increase in newborns being weighed at birth

Positive Behavior Changes and Services

The Sahiyyas provided home-based care to mothers and newborns with 91% coverage
75% of deliveries in the MANSI project area were institutional
The gross reduction in case fatality (in the range of 31%–84%) in most cases of morbidities in newborns indicates effective care at home
Mothers were highly satisfied with the services of Sahiyyas (75%) and wanted them to continue (84%).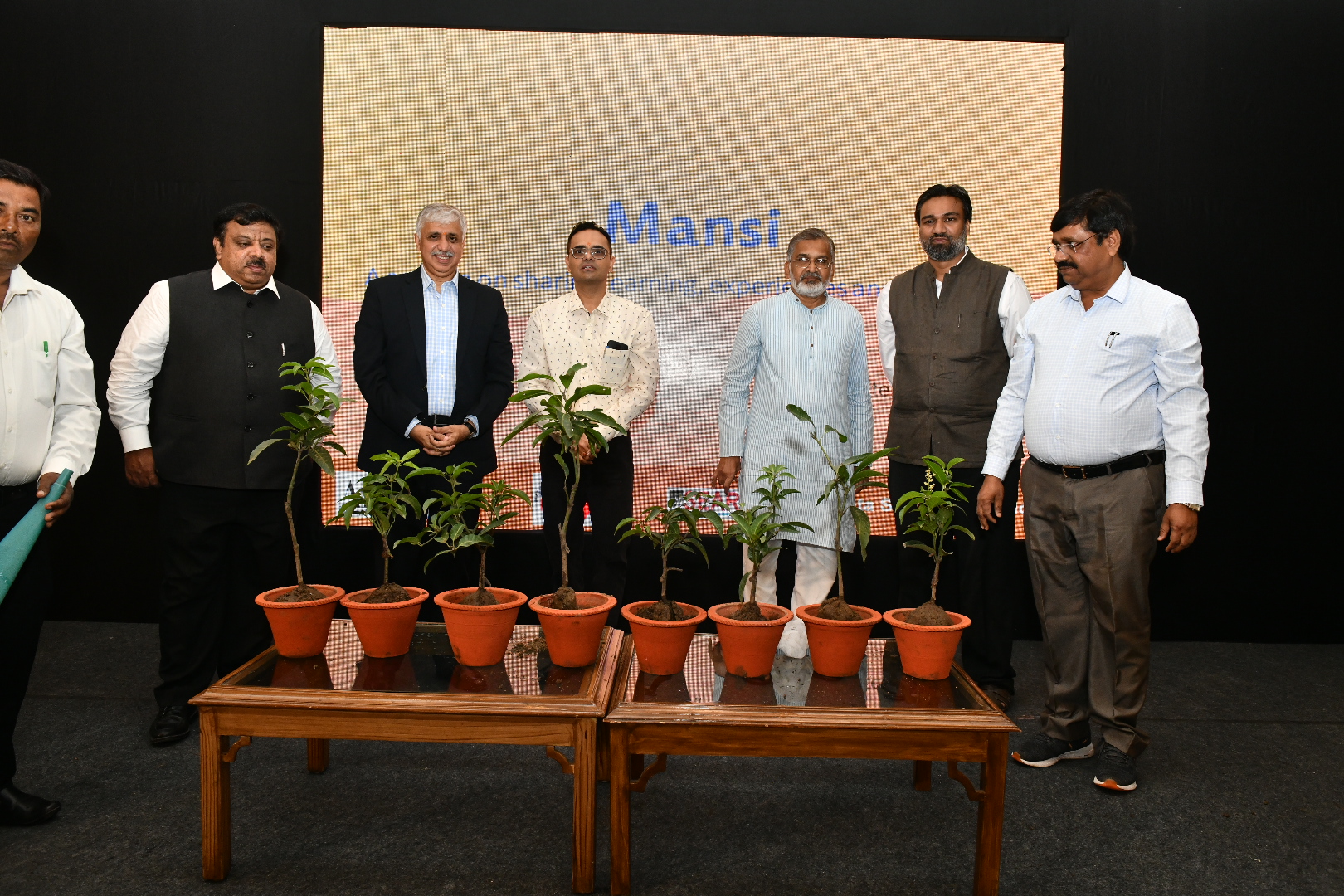 Addressing the gathering, Dr Nitin Kulkarni emphasized on the government's attention at ensuring the wellbeing of the mother and child, adding the need for the working machinery to continue engaging at all levels of society. He lauded the effort of MANSI, and stressed on the need to scale up the project across Kolhan and West Singhbhum districts of Jharkhand.
A total of five Sahiyyas across the two districts of Seraikela-Kharsawan and West Singhbhum were felicitated for their unparalleled service to the society in their individual capacities. The five ladies included Smt Gomti Swansi from Kuchai, Smt Ruma Dutta from Gamharia, Smt Manju Kaiborto and Smt Mansa Mahato from Seraikela under Seraikela-Kharsawan district, besides Smt Jema Kumari from West Singhbhum district of Jharkhand. On the occasion, Mr Mathew Joseph said: "We, at America India Foundation (AIF), are delighted with the results of the MANSI project in Jharkhand. We're deeply grateful for this multi-sectoral collaboration that enabled us to achieve together, what may have been beyond us individually. Especially remarkable is how the government's own program and workers benefitted from both the nonprofit sector and the for-profit sector. We hope the learnings from MANSI will encourage more state governments and corporates to come forward and take it to scale". He also complemented all partner organisations of AIF that have created and driven a meaningful partnership at MANSI, which has in turn enabled a positive change in society.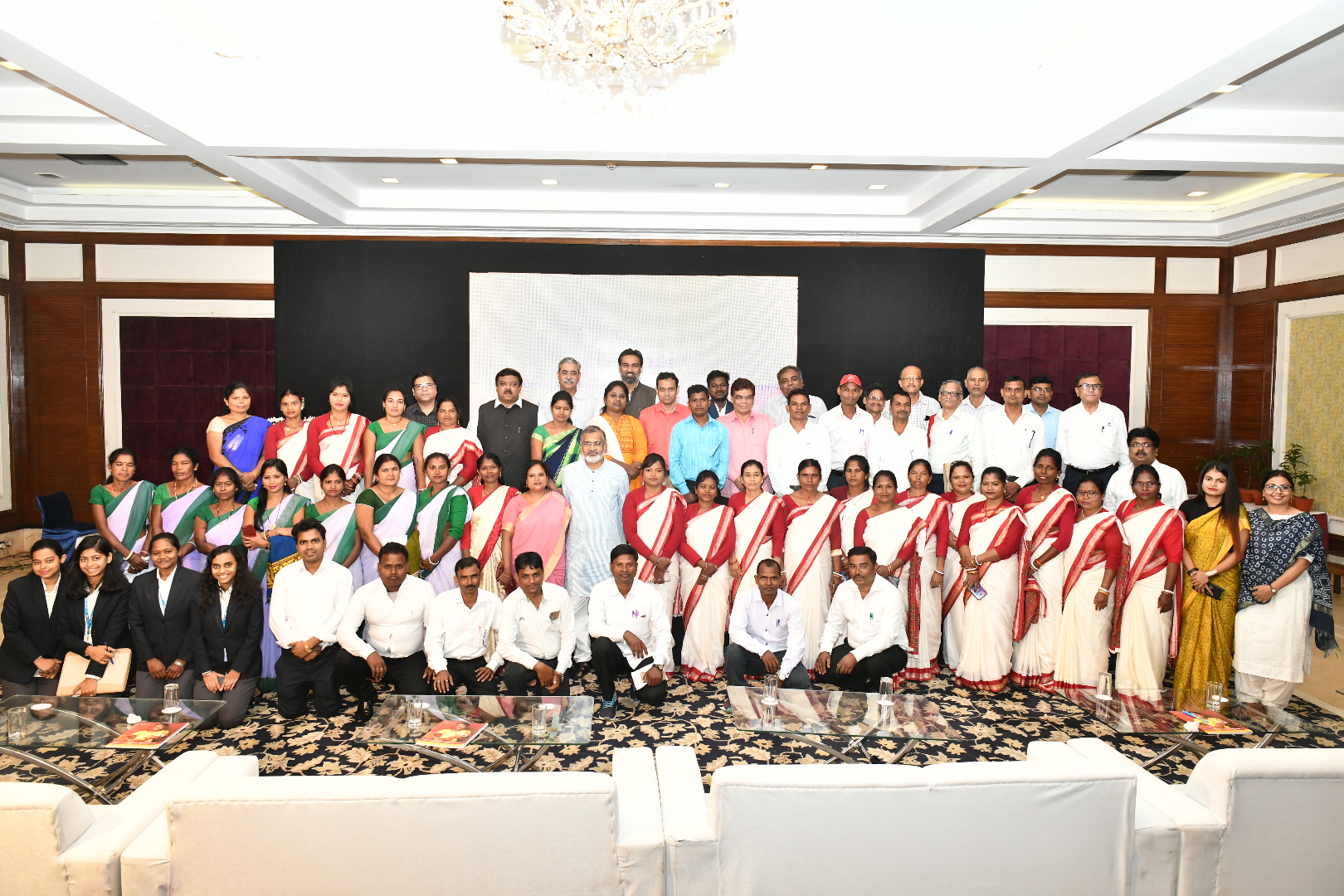 The occasion also brought forth critical moments in the villages where Sahiyyas have tackled crucial cases in the absence of other government or medical services and have restored life to newborns. Lauding the exemplary contribution of Sahiyyas, Mr Chanakya Chaudhary said: 'Sahiyyas are the front runners of the programme and its success solely belongs to them. While the programme was conceived by the founding partners, the real challenge lies in its implementation and Sahiyyas have done a commendable job in achieving the goals. Tata Steel CSR believes in creating large scale impact through public systems and will continue to address the most complex social challenges facing the communities.'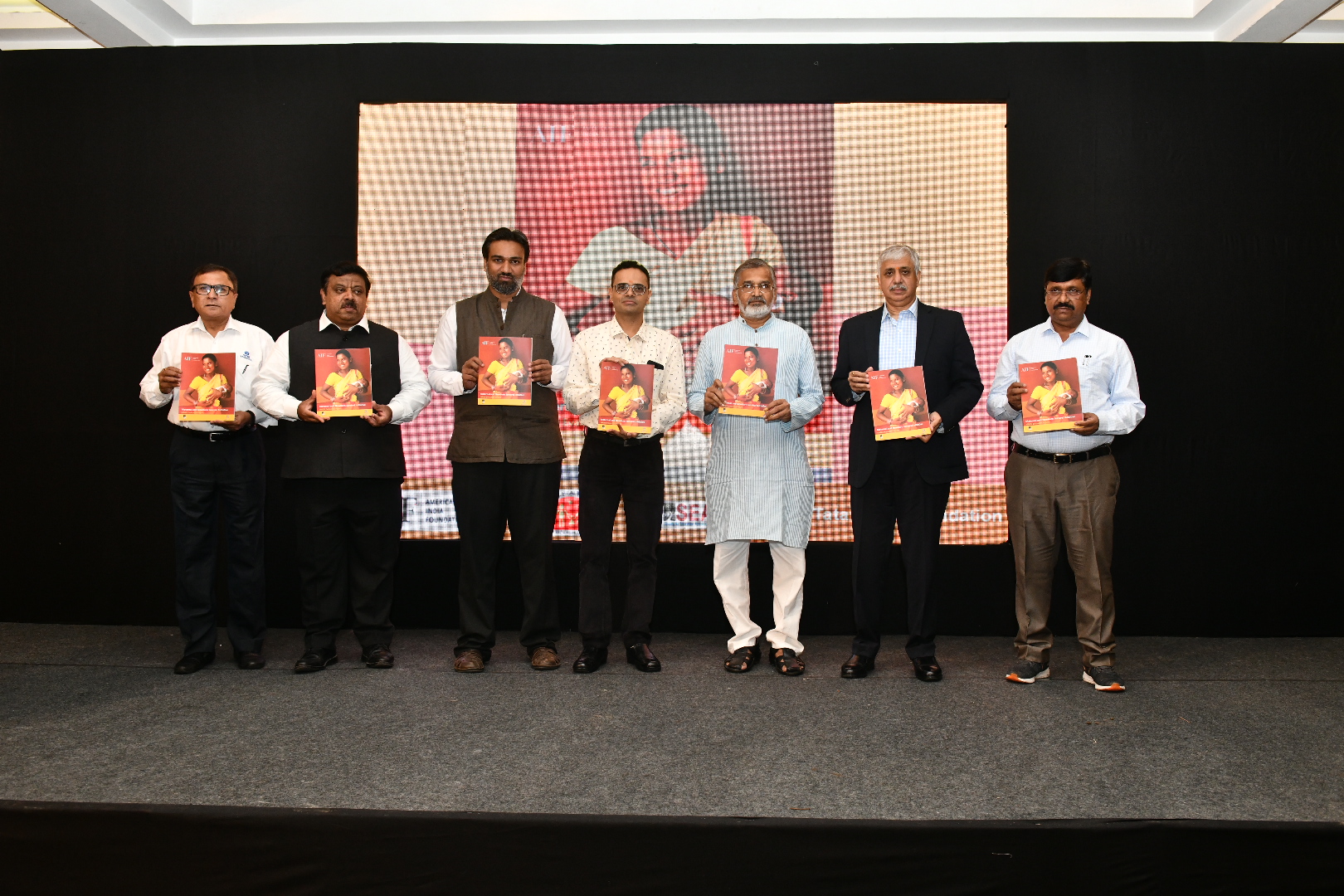 Mr Sourav Roy directed the audience's attention towards the tremendous team connect on-ground and how the same weaves into the fabric of positive outcome at MANSI in the last one decade that the programme has been functional. He added: "We thank our partners who have been our resource of knowledge and implementation. We remain committed to our communities who have reposed their trust in us and have allowed MANSI to be a part of their lives in some of their deeply personal spaces."
Tata Steel Foundation is now gearing up for the next step at MANSI whereby it aims to take forward its working strategy at a district saturation mode alongside National Health Mission (NHM) and AIF.
About Tata Steel 
Tata Steel group is among the top global steel companies with an annual crude steel capacity of 33 million tonnes per annum. It is one of the world's most geographically-diversified steel producers, with operations and commercial presence across the world. The group (excluding SEA operations) recorded a consolidated turnover of US $22.67 billion in the financial year ending March 31, 2019. In 2018, Tata Steel acquired Bhushan Steel Ltd (now renamed as Tata Steel BSL Ltd).
A Great Place to Work-CertifiedTM organisation, Tata Steel Ltd., together with its subsidiaries, associates and joint ventures, is spread across five continents with an employee base of over 65,000.
Tata Steel retained the 'Global Steel Industry Leader' position in the DJSI 2018. The Company has been recognised as the Climate Disclosure Leader in 'Steel category' by CDP (2017). Besides being a member of the World Steel Climate Action Programme, Tata Steel has won several awards including the Lighthouse recognition for its Kalinganagar Plant – a first in India, Prime Minister's Trophy for the best performing integrated steel plant for 2016-17, 'GreenPro' certification for products (Tata Pravesh Steel Doors, Tata Structura, Tata Pipes) by CII, Authorized Economic Operator  (AEO) status (Tier 2) by the Directorate of International Customs (Ministry of Finance, Govt. of India), 'Corporate Strategy Award' by Mint (2018), Golden Peacock Award for Risk Management (2018) and Best Risk Management Framework & Systems Award (2019) by CNBC TV18. The Company also received the 'Most Ethical Company' award from Ethisphere Institute for the eight time (2019), Steel Sustainability Champion (2018) by the World Steel Association, Dun & Bradstreet Corporate Awards (2019), Golden Peacock HR Excellence Award by Institute of Directors (2018), 'Best Companies To Work For' recognition by Business Today, 'Asia's Best Integrated Report' award by the Asia Sustainability Reporting Awards (2017), among several others.
Last year, the Company launched a corporate brand campaign #WeAlsoMakeTomorrow
To know more, visit www.tatasteel.com | Follow us on





Disclaimer
Statements in this press release describing the Company's performance may be "forward looking statements" within the meaning of applicable securities laws and regulations. Actual results may differ materially from those directly or indirectly expressed, inferred or implied. Important factors that could make a difference to the Company's operations include, among others, economic conditions affecting demand/supply and price conditions in the domestic and overseas markets in which the Company operates, changes in or due to the environment, Government regulations, laws, statutes, judicial pronouncements and/or other incidental factors.