About Sir Dorabji Tata (August 27, 1859 - June 3, 1932)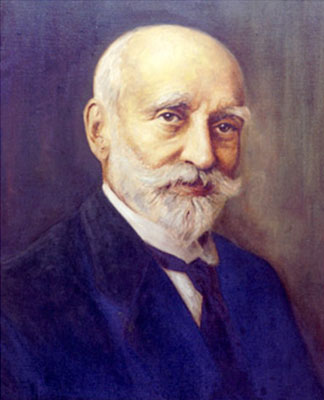 Sir Dorabji Tata, the elder son of Jamsetji Nusserwanji Tata, attended the Proprietory High School in Bombay and, at the age of 16, was sent to a private tutor in Kent in England. At 18, he attended Gonville and Caius College at Cambridge.
It was in England that Sir Dorabji discovered his love for sports. During the two years he was at Cambridge, he distinguished himself at sports, winning honours for cricket and football. He also played tennis for his college, became an expert rower, won a number of sprint events and was a good horseman.
Sir Dorabji had an enduring love of sport, trying his hand at different disciplines in his younger days and, later, becoming a strong patron and supporter of the Indian Olympic Association. In fact, India owed its participation in the Olympic Games at Antwerp in 1920 in great measure to Sir Dorabji. As president of the Indian Olympic Council, he financed the Indian contingent that went to the Paris Olympiad of 1924. He was also a member of the International Olympic Committee.
Sir Dorabji had the country scoured for sports talent. He arranged for the then director of the Young Men's Christian Association to tour the country and bring home to the people of India the importance of the Olympic movement. He helped found, among other institutions in Bombay, the Willingdon Sports Club, the Parsi Gymkhana, the High Schools Athletic Association and the Bombay Presidency Olympic Games Association.
Today, his love for sports resonates in our continuing work to promote and support athletes in every field.