Successfully running a manufacturing organization is no walk in the park. We know a fair bit of this challenge. From Maintenance, to Health and safety, Environment, Regulations, Technology and Unions. It definitely is not meant for businessmen who want to make quick buck. It is about Industrialists, communities and legacies. Who can recognize this better than us?
It is time that manufacturers, small and big, began sharing, learning and impacting each other. Tata Steel Industrial Consultancy (TSIC), is Tata Steel's maiden foray in the Industrial consulting space, where our goal is to co-create Solutions to complex problems of Strategic and tactical nature, leveraging on more than a century of experience of successfully running India's First Mega factory and evolving into a Light House of Indian Industry today.
We are resolute practitioners, transforming to be passionate consultants
With subject matter experts who have delivered results in an industrial context
We co-create solutions, customized based on your needs
MANUFACTURING PROCESS ENHANCEMENT
From being pioneers of Indian Steel industry to imbibing a culture of continuous improvement in all our operations and support services, Tata Steel has come a long way. Winning numerous awards including the Deming Grand Prize and Industrial Lighthouse award (by World Economic Forum) have been a testimony to our commitment for operational excellence. It is now imperative that we make our peers partners in our success story and share some of our industry leading practices in Iron and Steel Making operations.
Process Enhancement - Ironmaking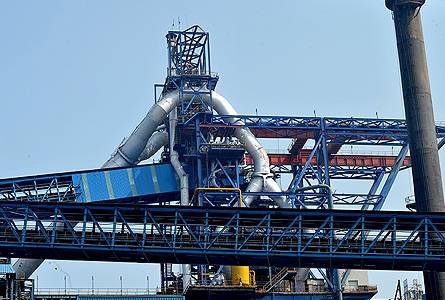 Drive improvement in productivity, cost, quality, safety and equipment life in your Ironmaking units


Level II automation in Pellet and Sinter plants
Coke plant and Sinter plant digital twins
Blast furnaces

Burden charging recommendation system
Hearth life monitoring and management system
Copper stave health monitoring and maintenance
Online Condition Monitoring for torpedo ladle

Site specific value-in-use (ViU) models for optimal selection of raw materials
Process Enhancement – Steelmaking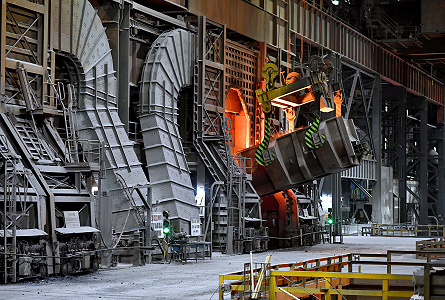 Improve strike rate, yield and reduce rejections in your steel making operations :


Defectology
Through process chemistry control and optimization

Designing the least cost and most effective alloying scheme for achieving a specific chemistry
Automation solutions

Level II automation system for BOF
Caster breakout detection system
Real time billet Rhomboidity measurement
Surface Quality Inspection Systems
Process Safety Dashboards
Process Enhancement – Plant Infrastructure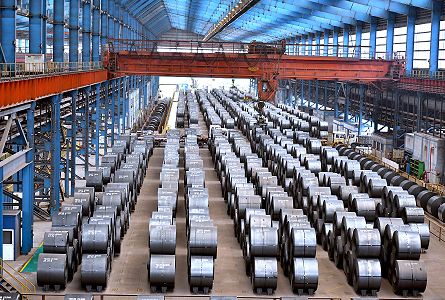 Improve the effectiveness of your infrastructure through our Technology based solutions


Torpedo ladle tracking system
Automated Yard Management System
Centralized equipment condition monitoring system
Stack emission plume dispersion monitoring system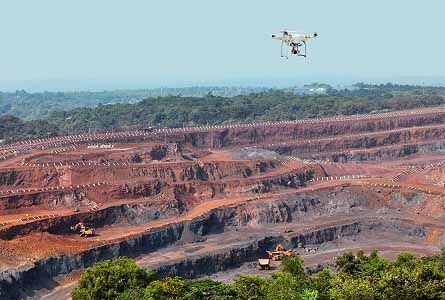 Tata Steel has a long history of exploration and mining. It has therefore developed an expertise in all aspects of mining – from exploration, resource evaluation to mine planning & scheduling and quality control and monitoring. Given the extreme competition for mining resources – it is extremely critical to make an accurate assessment of the exploration data and build a robust business proposal. The increasing regulatory oversight in the industry necessitates having deep technical expertise which allows for creating a mining plan that is sustainable and delivers to the expectations of quality and throughput. Following are some of the key services offered by TSIC under exploration and mine planning:
Exploration and logging
Resource Modelling
GR Preparation
Mine Design
Mine Production and Quality Scheduling
Tecno-commercial study
DGPS survey and geo-referencing
Drone based survey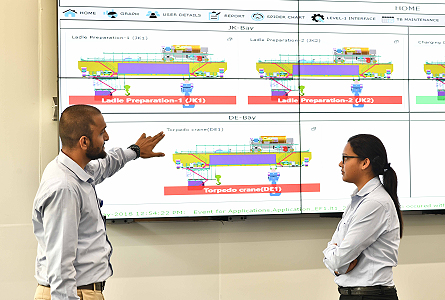 Tata Steel through its journey of continuous improvement has built several business process capabilities that are relevant not just for the steel industry but for all organizations to improve profitability through improving quality, productivity and cost management. TSIC offers its client access to capabilities in the following areas:
Total Quality Management (TQM)
Total Productive Maintenance (TPM)
Industrial Engineering
- Business Process re-engineering
- Supply Chain Optimization
- Facility Layout & Material Flow Optimization
- Simulation and Analytics
Business process excellence – an improvement framework aimed at achieving best in class profitability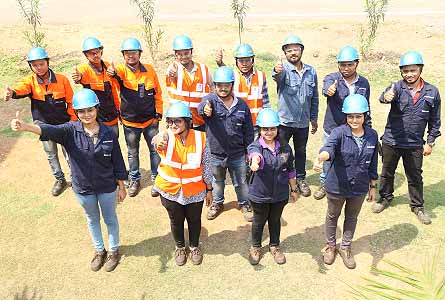 Effective human resource management and harmonious industrial relations are key for the success of any business. A motivated and engaged workforce are vehicles for driving performance and are a key pillar of support in challenging business environments. Over the years Tata Steel has developed an expertise in designing policies, participating in wage negotiations and revisions and establishing a unique joint consultative mechanism that have helped nurture a harmonious, performance based, work culture amongst its employees. Our excellence in human resource management is testified by numerous awards including winning the 'best places to work' award several times in past years.
TSIC offers the rich experience of Tata Steel in human resource and industrial relations to promote a rich and robust work culture across industry sectors. Our services include:
Implementing best practices in compensation & benefits (total rewards framework) and social security schemes
Organizational restructuring, policy design
HR integration
Diversity & Inclusion
Legal advisory, understanding labor codes and its implications
We also invite you to undertake a unique journey of IR excellence –a Joint Consultative Mechanism where both management and union work together to achieve the goals of your organization