Video Walls & Command Centres
Various critical areas of departments are monitored through CCTV cameras at a centralised station known as the Command Centre.
All critical road junctions are monitored via CCTVs, video analytics and Automatic Number Plate Recognition technology. There is an extremely slim chance a violator will not be identified. Thus, this surety of identification and punishment, in case of road safety violations, is changing the behaviour of habitual/routine offenders.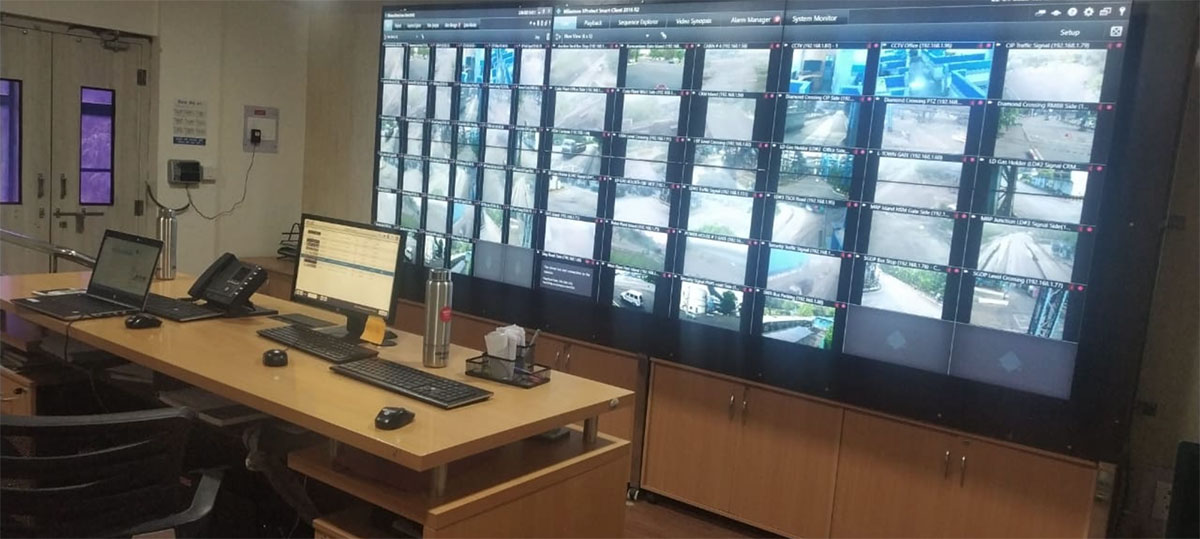 Video wall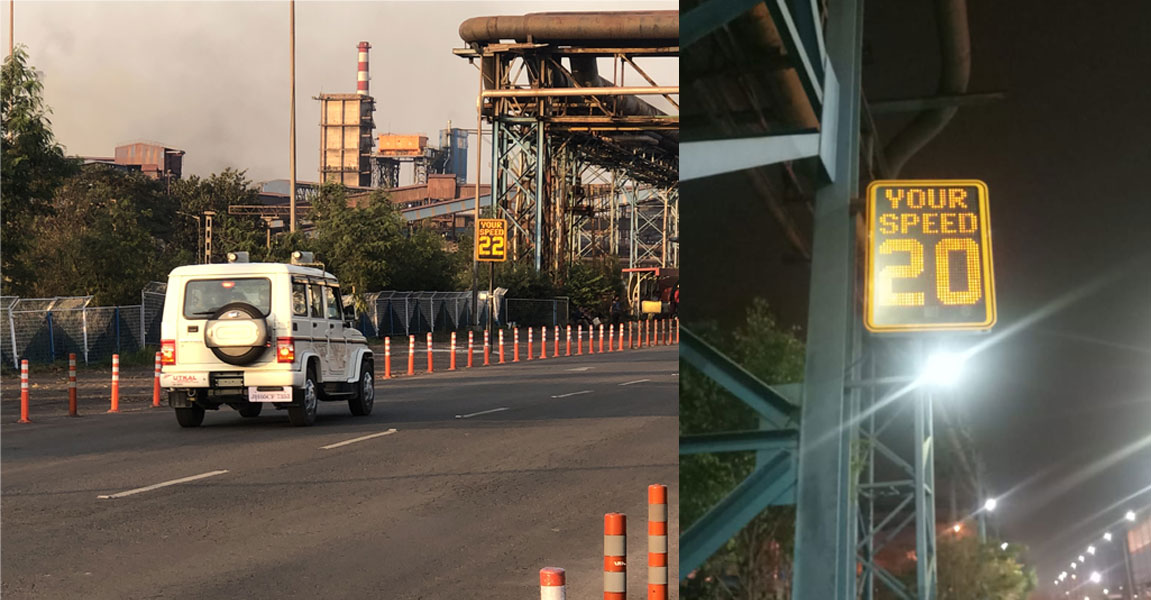 Radar based speed monitoring system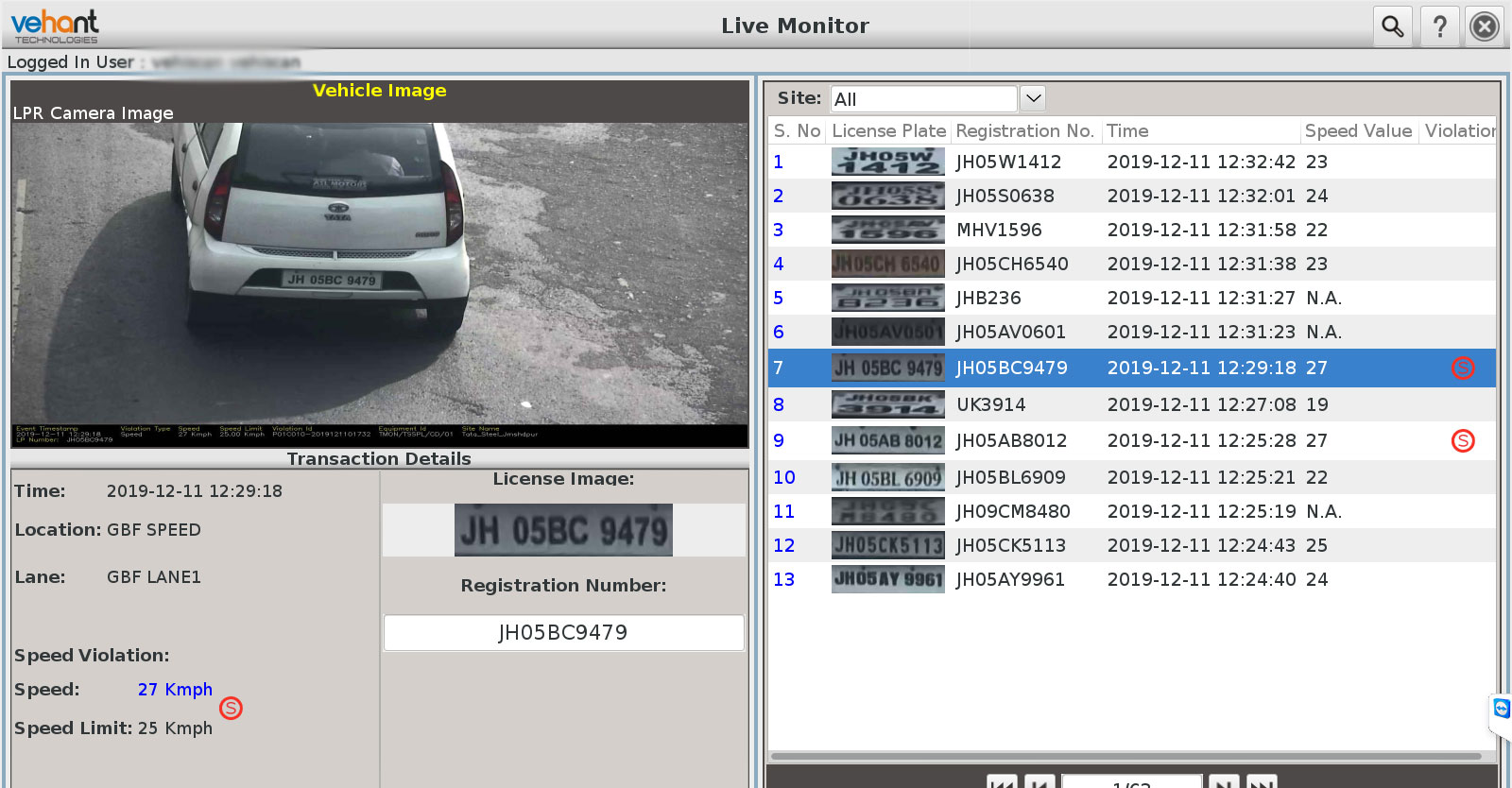 ANPR – monitoring system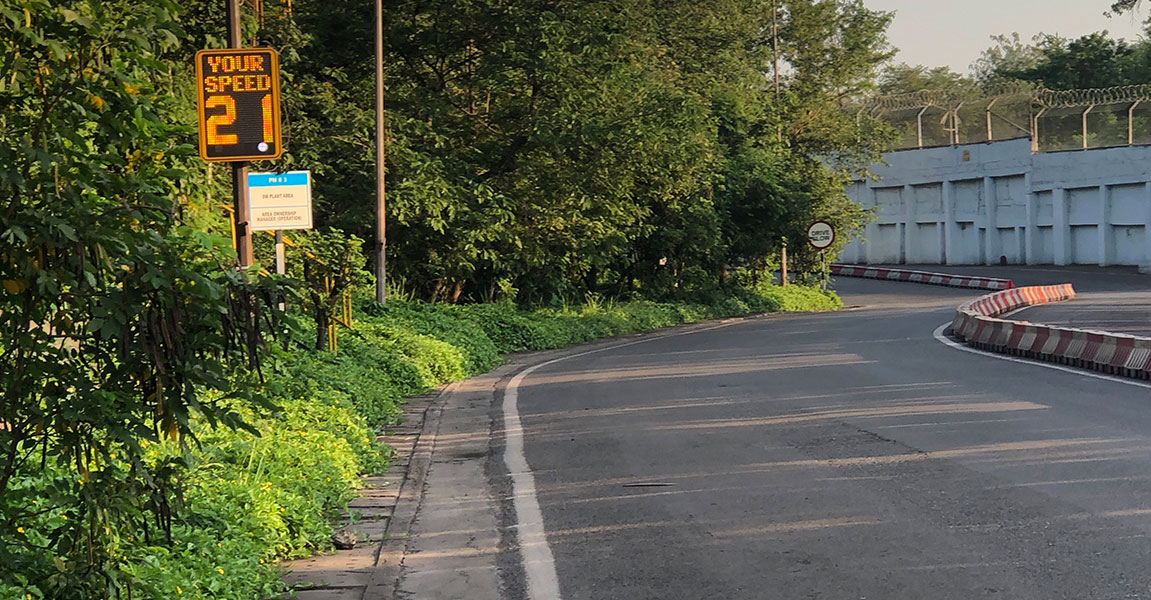 Radar based speed monitoring system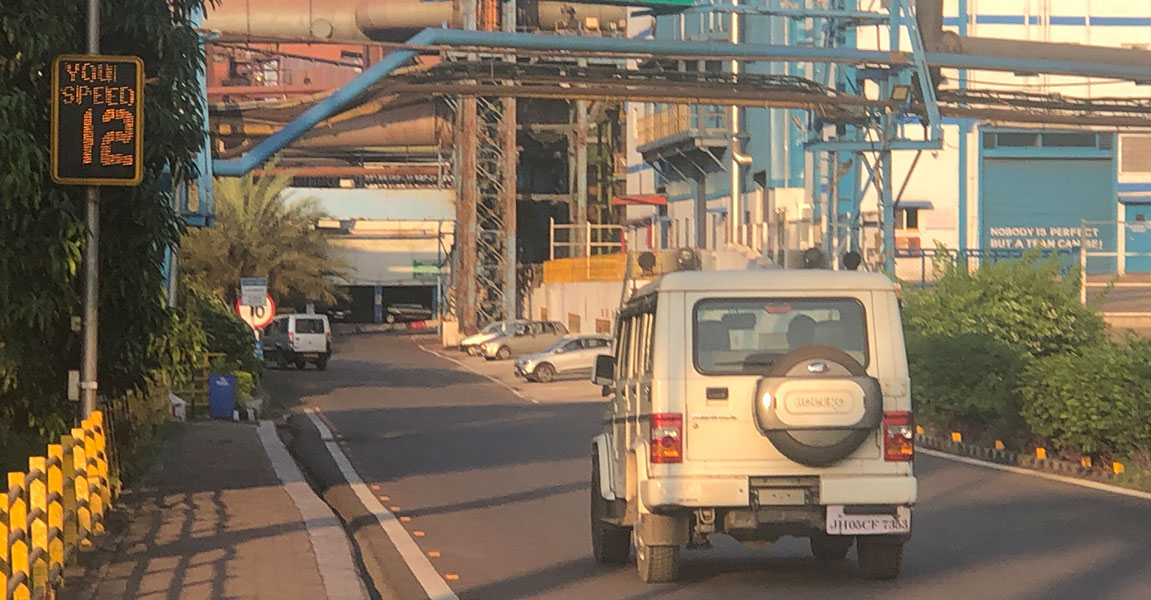 Radar based speed monitoring system
Connected Workforce Solution
An unique digital initiative to:
Enhance Worker Safety by ensuring right worker at right place and avoiding movement to identified hazardous locations without appropriate skills or work assignment.
Tata Steel has started an ambitious project "Connected Workforce Solution" which will provide real time information regarding:
How many contract workers are inside Works?
Whether contract workers are in safe zone and at right working locations?
Whether right people with right skill sets are at workplace?
The project is scheduled to be completed in next one year and will be a very effective management information system and control tool for avoiding incidents related with unwanted movements of workmen. This will also help in improving manpower productivity.
Safety Wearables
Another digital initiative for ensuring the safety of a lone work person is the Safety Wearable Project. It's a specially designed watch which is given to all the workers who work alone and who are not always visible to other employees or supervisors.
These watches keep a track of body parameters such as Heart Rate, Skin Temperature etc. and raise an alarm in case of immobility or a fall. In all such cases an alarm is generated, and the concerned supervisors and rescue personnel are immediately informed.
Smart Bus
While analysing the past road incidents of Tata Steel it was suggested that the traffic incidents within the plant premise can be controlled if the movement of bicycles is stopped with in the plant. To implement this suggestion the following enablers were identified:
Provision for parking of 20,000 cycles near the gates
providing designated bus stops and sheds
number of buses to cover entire workforce in different shifts.
These challenges were overcome by identification and execution of related infrastructure development projects. Cycle parking facility near manpower entry gates were created. After proper survey of manpower deployment identified Bus stops were developed. Routes for plying of Buses with time table was firmed up. Deployment of Buses as per manpower density was done on the routes. Wide communication given to encourage use of mass transport facilities by the daily workforce. Buses have been upgraded by installation of GPS and RFID readers in all the Buses deployed to enable better monitoring of compliance as per the time – table.