Tata Steel Samvaad 2017 celebrates the very essence of being tribal Concludes the 5th day ceremony with enthralling cultural performances by Tribals
Jamshedpur, November 19, 2017
The 5th day of Samvaad saw cultural performances by tribes of Kerala, Canada, Australia and Manipur
Two books entitled "Policies and Practices – Assessing Indian Tribal Health Systems" & "Walk With Me"  released on the concluding day
Winners of Samvaad National Short Film Festival felicitated by Mr T.V. Narendran, CEO & MD, Tata Steel and Prof. Muhammad Yunus, Nobel Laureate
New initiative Samvaad Fellowship announced to recognize tribals' notable contribution towards preserving and promoting languages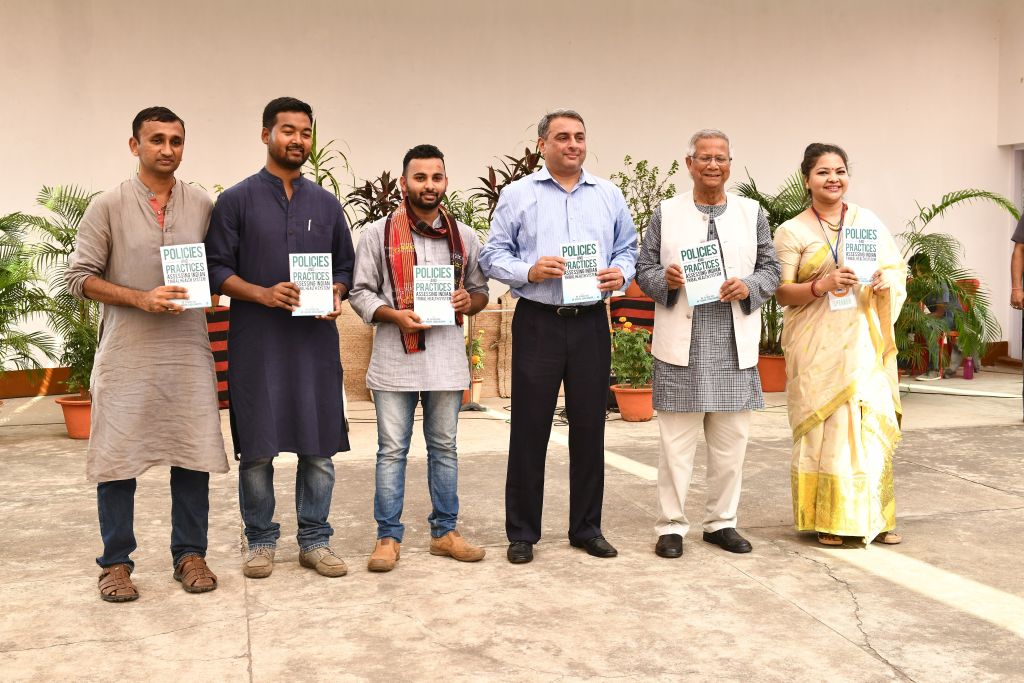 Tata Steel today concluded the 5th day of Samvaad amidst a gala ceremony held at the Tribal Culture Centre, Jamshedpur.  The closing ceremony witnessed some exciting dance and music performances by tribes from Kerala, Canada, Australia and Manipur.  Dignitaries present at the ceremony included Mr T.V. Narendran, CEO & MD, Tata Steel, Prof. Muhammad Yunus, Nobel Laureate and Mr Niketu Iralu, Naga social activist and recipient of North East India Peace Award (2016).
As part of the session- 'My Voice, My Story' held in the morning, tribal youth participants such as Prakash Gotekar from Maharashtra and Vikram Tudu from Jharkhand threw light on the social issues that exist in the tribal communities and encouraged women from indigenous communities to come forward and strategize ways for the development of tribals.
Present at the occasion, Mr T.V. Narendran, CEO & MD, Tata Steel, said, "It is heartening to see the expanse Samvaad has covered in terms of geographies and diversity. Over the last four years, Samvaad has grown from strength to strength." He further added, "The most important lesson of leadership is to overcome difficulties, challenges, failures that come in your life. Leadership is all about making a positive influence on the communities around you. By learning from our and others' lives and experiences, one can evolve as a leader."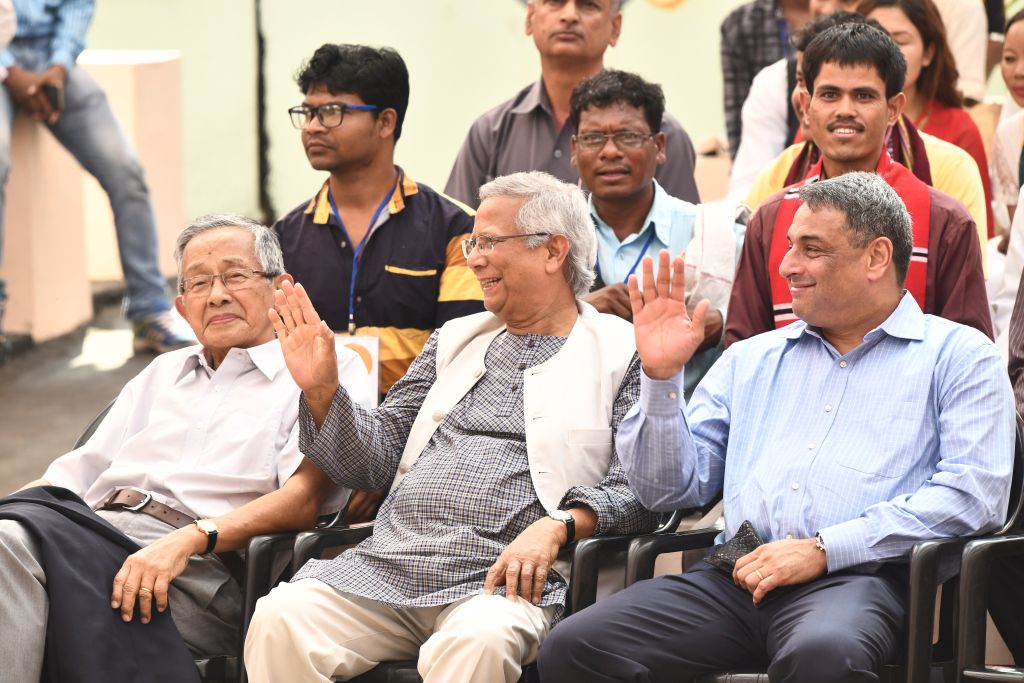 Addressing the youth participants, Prof. Muhammad Yunus, Nobel Laureate, said, "Your generation is completely different from the ones this planet has witnessed in the past. It's not that you are intellectually superior or more energetic than the earlier young generations. You are different because of the enormous technology in your hand. Technology gives you immense power to learn from each other and access knowledge the world has right now. You are the most powerful generation of human history."
A book entitled "Policies and Practices – Assessing Indian Tribal Health Systems" was released on the concluding day. The book is a compilation of research papers which were presented during Samvaad 2016. Another book "Walk With Me" which features personal narratives of tribal youth leaders, who attended a leadership programme at Panchgani, Maharashtra was also released on the occasion.   
Winners of Samvaad National Short Film Festival were also felicitated on the occasion by Mr T.V. Narendran, CEO & MD, Tata Steel and Prof. Muhammad Yunus, Nobel Laureate. Three people received the fellowship for their notable contribution towards preserving and promoting their languages. Mr Bangwan Losu, Wancho tribe, Arunachal Pradesh, was awarded the fellowship for developing Wancho Language Primer. Mr N. Krishnan, Betta Kuruba tribe, Kerala, received the fellowship for developing Kuruba Language Dictionary. Mr Vimalkumar Babusinghbhai, Chaudhari tribe, Gujarat, was acknowledged for developing the Chaudhari Language Dictionary.
The second half of the day also included cultural performances of various tribal groups including Monpas, Gusadi Gond along with Guru Rewben Mashangva, folk musician and singer from Manipur who is known for reviving the musical tradition of the Tangkhul Naga Tribe.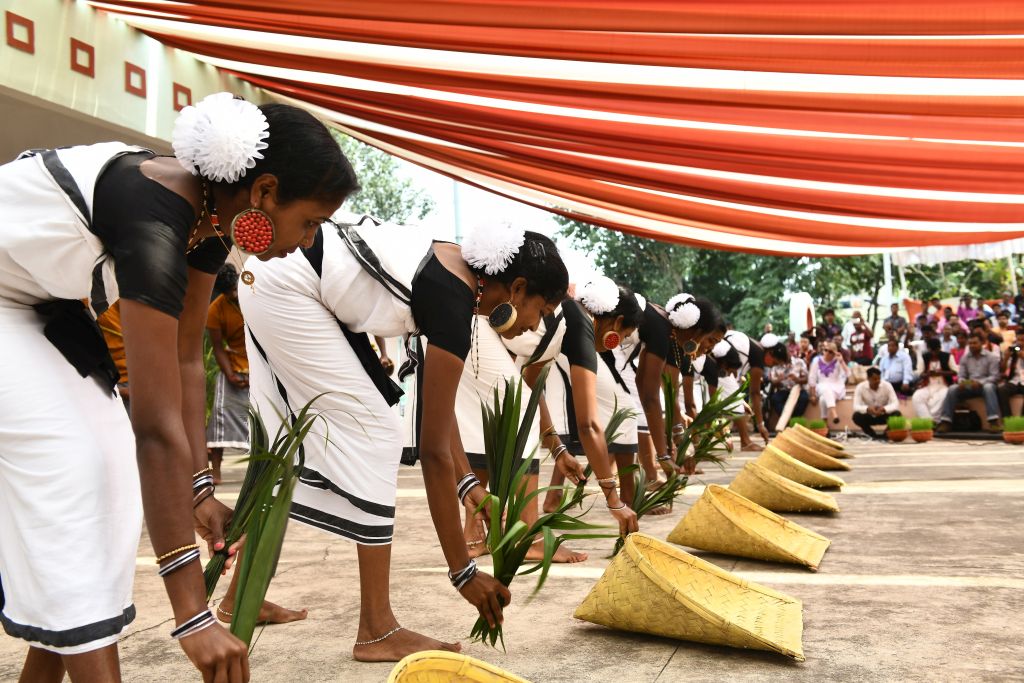 About Tata Steel
Tata Steel Group is among the top global steel companies with an annual crude steel capacity of 27 million tonnes per annum (MTPA) as on March 31, 2017. It is the world's second-most geographically-diversified steel producer, with operations in 26 countries and a commercial presence in over 50 countries. The Group recorded a consolidated turnover of US $18.12 billion (INR 117,420 crore) in FY17. Tata Steel Group is spread across five continents with an employee base of nearly 74,000. Having bagged the Deming Application Prize and Deming Grand Prize for continuous improvement in 2008 and 2012 respectively, Tata Steel has now been recognised as the global 'Industry Leader' in 'Steel category' by Dow Jones Sustainability Index (2015). Besides being a member of the World Steel Climate Action Programme, Tata Steel has also been felicitated with several awards including the Prime Minister's Trophy for the best performing integrated steel plant for 2013-14 (received in 2017), Best Risk Management by CNBC TV18 (2016), 'Best-in-class Manufacturing' award from TIME India (2016) and the 'Most Ethical Company' award from the Ethisphere Institute (2016), IIM Sustainability Award (2015), among several others.