TSAF's Asmita Dorjee Triumphs, Summits Mt. Everest
New Delhi, May 23, 2023
~ This was Asmita's second attempt to climb Mt. Everest without supplementary oxygen ~
~ She is the protégé of Bachendri Pal, the first Indian woman to scale Mt. Everest ~
Ace climber and Senior Instructor at Tata Steel Adventure Foundation (TSAF) Asmita Dorjee, 39, successfully scaled Mt. Everest, in the early hours of May 23, 2023. Although she initially aimed to climb without supplementary oxygen, she had to use it from camp 4 (8000 m height) due to health concerns. Few people have achieved this feat due to the challenging conditions, including thin air, strong winds, and extreme cold.
Starting her journey on April 3 this year, Asmita reached Everest base camp on April 14 after an 8-day trek through the Khumbu region. On May 18, Asmita began her final summit push, crossing the dangerous Khumbu icefall and reaching Camp 2 on May 19. She started her final summit journey at 10 pm on May 22 and successfully reached the summit on May 23 at 8:20 am (IST). She is currently descending towards base camp. Asmita was accompanied by her sherpa guide, Lakpha Nuru, a very experienced sherpa guide from Nepal.
Chanakya Chaudhary, Chairman, Tata Steel Adventure Foundation and Vice President (Corporate Services), Tata Steel, said: "This is a momentous occasion for Asmita and the entire team at TSAF. Since Mt. Everest was first scaled by Edmund Hillary and Tenzing Norgay seven decades ago, it has remained one of the most challenging sports for amateur and professional trekkers the world over and an ultimate test for both physical and mental endurance. We are extremely proud of Asmita who didn't give up after falling short by just 100m, during her attempt to reach the summit without supplementary oxygen last year. Asmita's achievement today has added another glorious chapter in the history of India's and TSAF's tryst with Mt. Everest. I am confident that we will continue to groom more champions like Asmita with the ultimate aim of not only promoting adventure sports but also creating a healthier and resolute nation in the process."
A little over a year ago on May 13, 2022, Asmita had attempted to climb the world's tallest mountain without supplementary oxygen, a rare feat even among veteran climbers. She also climbed Mt. Manaslu (8163m) without supplementary oxygen on Sep 30, 2022 and became the 2nd Indian woman to do so.
Born in a Sherpa family in Thesu, a tiny village above Namache Bazaar in the Everest region, Asmita Dorjee had made the scaling of Mt. Everest her life goal since she lost her father Ang Dorjee to the mountain in 1984, who was also the Sherpa of Bachendri Pal during her 1984 climb. As a ward and understudy to the first Indian woman to touch the Mt. Everest summit, Asmita received her Basic Mountaineering Course in 2001 and subsequently Advanced Mountaineering Course in 2003. Since then, she has been working as an instructor at TSAF, conducting outdoor leadership courses and expeditions.
Asmita has climbed and attempted more than 8 peaks above 6,000 metres. She has successfully climbed Mt. Satopanth (7,075m), Mt. Dharamsura (6,420m), Mt. Gangotri 1 (6,120m), Mt. Stok Kangri (6,070m), Mt. Kang Yatse 2 (6,270m), Mt. Djo Zongo (6,240m). She climbed Mt. UT Kangri (6,030m) in winter and attempted Mt. Stok Kangri in winter and reached 5,700m.
These expeditions served as the building blocks of her mountaineering journey. An expedition to the highest summit requires a lot of preparation which she started in April 2019. She has been training for the last three years, focussing on improving her strength, endurance, and stamina. She has climbed various 6000m and 7000m peaks as part of her training and has additionally done cycling and running for long distances. She has also done a lot of trail running in TSAF base camp at Uttarkashi and Dalma hills in Jamshedpur. The experiences and learnings from other Everesters at TSAF have played a key role in her preparations.
About TSAF
Founded by legendary mountaineer Bachendri Pal, first Indian woman to climb Mt Everest on May 23, 1984, Tata Steel Adventure Foundation is an outbound leadership institute which through its wide range of activities aims at developing able leaders for the future through identification of their limits of mental and physical endurance. It allows people from all walks of life and all ages to choose their own metaphor for self-discovery. TSAF programmes combine learning from outdoors with organisational development to create an environment that helps teams undergo transformation. These training programmes help individuals improve their potential, both professionally and personally. True to its philosophy of experimental learning, TSAF believes that no classroom is better than nature and no teacher is better than your own will.
Apart from team building, learning & development programmes, TSAF is helping develop Sport Climbing, a recent Olympic inductee, in India through training centres, residential academy and grassroot development centres. TSAF also does recreational activities in mountaineering & water sports which are open for all. Environment conservation, community development, health and fitness are other areas of focus in which TSAF is active.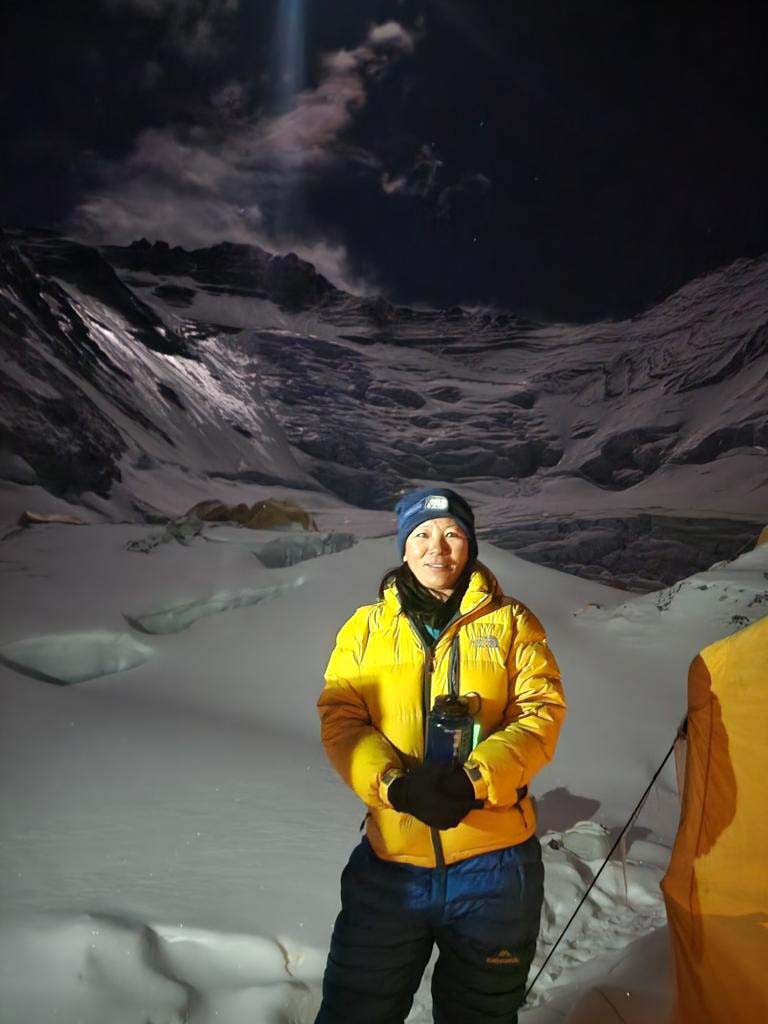 Disclaimer:
Statements in this press release describing the Company's performance may be "forward looking statements" within the meaning of applicable securities laws and regulations. Actual results may differ materially from those directly or indirectly expressed, inferred or implied. Important factors that could make a difference to the Company's operations include, among others, economic conditions affecting demand/ supply and price conditions in the domestic and overseas markets in which the Company operates, changes in or due to the environment, Government regulations, laws, statutes, judicial pronouncements and/ or other incidental factors.
For queries and information
Sarvesh Kumar,
Chief Corporate Communications - Tata Steel,
E-mail : sarvesh.kumar@tatasteel.com
About Tata Steel
Tata Steel group is among the top global steel companies with an annual crude steel capacity of 35 million tonnes per annum.
It is one of the world's most geographically diversified steel producers, with operations and commercial presence across the world.
The group recorded a consolidated turnover of ~US$30.3 billion in the financial year ending March 31, 2023.
A Great Place to Work-CertifiedTM organisation, Tata Steel Limited, together with its subsidiaries, associates, and joint ventures, is spread across five continents with an employee base of over 70,000.
Tata Steel has announced its major sustainability objectives including Net Zero Carbon by 2045, Net Zero Water consumption by 2030, improving Ambient Air Quality and No Net loss in Biodiversity by 2030.
The Company has been on a multi-year digital-enabled business transformation journey intending to be the leader in 'Digital Steel making by 2025'. The Company has received the World Economic Forum's Global Lighthouse recognition for its Jamshedpur, Kalinganagar and IJmuiden Plants.
Tata Steel aspires to have 25% diverse workforce by 2025. The Company has been recognised with the World Economic Forum's Global Diversity Equity & Inclusion Lighthouse 2023.
The Company has been a part of the DJSI Emerging Markets Index since 2012 and has been consistently ranked amongst top 10 steel companies in the DJSI Corporate Sustainability Assessment since 2016.
Tata Steel's Jamshedpur Plant is India's first site to receive ResponsibleSteelTM Certification
Received Prime Minister's Trophy for the best performing integrated steel plant for 2016-17, 2023 Steel Sustainability Champion recognition from worldsteel for six years in a row, 2022 'Supplier Engagement Leader' recognition by CDP, Top performer in Iron and Steel sector in Dun & Bradstreet's India's top 500 companies 2022, No. 1 brand in India in the Mining and Metals industry in Top 100 brand rankings for 2022 by Brand Finance, and 'Most Ethical Company' award 2021 from Ethisphere Institute.
Received 2022 ERM Global Award of Distinction, 'Masters of Risk' - Metals & Mining Sector recognition at The India Risk Management Awards for the seventh consecutive year, and Award for Excellence in Financial Reporting FY20 from ICAI, among several others.
Photographs: Management and Plant facilities
Logos: Files and usage guidelines 
Website: www.tatasteel.com and www.wealsomaketomorrow.com