Tata Steel recognised as 2022 'Supplier Engagement Leader' by CDP
Mumbai, March 22, 2023
~ Secured the leadership position for the third time in last four years for raising the level of climate action across its value chain ~
~ Among the top 8% assessed for supplier engagement on climate change ~
Tata Steel has been recognised as 2022 'Supplier Engagement Leader' by CDP, a global environmental non-profit charity, for its efforts in measuring and reducing environmental risks across its supply chain. This achievement marks the third time in the last four years that the Company has been rated at the highest level by its suppliers.
Tata Steel is among the top 8% assessed for supplier engagement on climate change, based on its 2022 CDP disclosure. The recognition reflects the Company's commitment to implementing sustainable practices across its supply chain and for its efforts in engaging and collaborating with customers, suppliers, regulators, policymakers, and other relevant stakeholders to accelerate the transition to low carbon economy.
The Supplier Engagement Rating (SER) is an initiative by CDP that measures the efforts of companies to engage with their suppliers on climate change. The SER assesses companies on their performance on governance, targets, Scope 3 emissions, and value chain engagement in the CDP climate change questionnaire. Tata Steel's engagement practices have been recognised as exemplary, with its efforts receiving the highest rating 'A'.
Commenting on the achievement, Sanjiv Paul, Vice President (Safety, Health & Sustainability), Tata Steel, said: "At Tata Steel, we believe that sustainable business practices are critical for creating long-term value for our stakeholders. Reducing carbon emissions isn't just an environmental responsibility, it's also a critical business imperative. We recognise that engaging with our suppliers and stakeholders is essential in driving sustainable business practices. We are honoured to be recognised as a 2022 'Supplier Engagement Leader' by CDP and are committed to minimising our environmental impact to create a sustainable future."
Peeyush Gupta, Vice President (Group Strategic Procurement and Supply Chain), Tata Steel, said: "Addressing emissions in the value chain is an essential step towards becoming net zero. We have taken several initiatives over the last few years to lower our Scope 3 carbon emissions and have plans to significantly reduce our footprint in the future. We are pioneering sustainability across our supply chain through partnerships for responsible sourcing and distribution. We continue to engage with our supply chain partners and encourage them to adopt and maintain benchmark management practices to improve their energy & resource efficiency and environmental performance."
Sonya Bhonsle, Global Head of Value Chains, CDP, said: "This year's report shows that environmental action is not happening at the speed, scale, and scope required to limit global temperature rises to 1.5 degrees, with many companies still not acknowledging that their impact on the environment extends far beyond their operations and that of climate change. COP 15 couldn't have been clearer in the call to action on corporate reporting on nature. If a company is not preparing for future regulations on nature in the supply chain, they are open to a wide range of risks and could also be missing out on the opportunities that safeguarding nature will bring. Quite simply, if a company wants to be in business in the future, they need to start embedding nature into the way that they buy and collaborating with suppliers to drive action in the supply chain. Therefore, we need to see environmental leadership from companies right now by tackling their impacts on climate change and nature together, working with their suppliers in an integrated way that includes nature as standard, and incentivizing this engagement within their organization."
Tata Steel has a long-integrated value chain that extends from mining to finished steel products with an interconnected network of suppliers, mines, ports, manufacturing locations, stockyards, processing facilities, channel partners and customers.
With increasing focus on reduction in ecological footprint and de-risking supply chain from emerging regulatory and other climate change risks, the Company is focussing on a Green Supply Chain and exploring third-party logistics, modern state-of-the-art warehouses, use of energy-efficient and newer design eco-friendly ships, coastal shipping, and use of digital means to simplify the cargo flow of raw materials and other services.
Tata Steel has also taken several steps to ensure that its suppliers are aligned with its sustainability goals. The Company regularly engages with its suppliers to assess their environmental performance and encourage them to adopt sustainable practices. The key initiatives of the organisation with supply chain partners include engagements with customers to work on mutually rewarding initiatives, furnishing Life Cycle information of products, supplier engagements through sustainability screening and recognising them for taking relevant initiatives while sharing good practices with the fraternity and participation in global collaborations.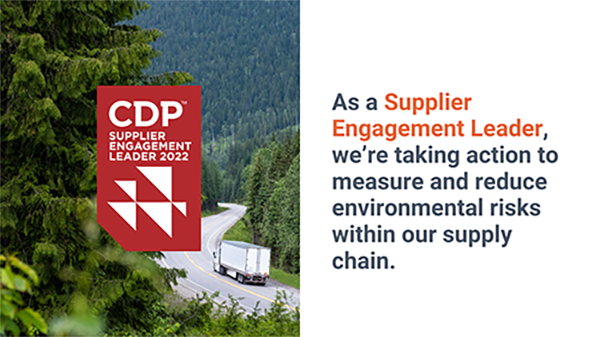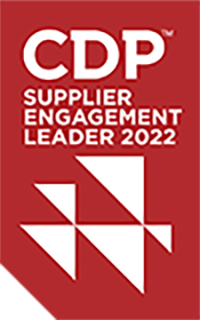 Disclaimer:

Statements in this press release describing the Company's performance may be "forward looking statements" within the meaning of applicable securities laws and regulations. Actual results may differ materially from those directly or indirectly expressed, inferred or implied. Important factors that could make a difference to the Company's operations include, among others, economic conditions affecting demand/ supply and price conditions in the domestic and overseas markets in which the Company operates, changes in or due to the environment, Government regulations, laws, statutes, judicial pronouncements and/ or other incidental factors.
For queries and information
Sarvesh Kumar,
Chief Corporate Communications - Tata Steel,
E-mail : sarvesh.kumar@tatasteel.com
About Tata Steel
Tata Steel group is among the top global steel companies with an annual crude steel capacity of 34 million tonnes per annum
It is one of the world's most geographically diversified steel producers, with operations and commercial presence across the world
The group recorded a consolidated turnover of US $ 32.83 billion in the financial year ending March 31, 2022
A Great Place to Work-CertifiedTM

 

organisation, Tata Steel Limited, together with its subsidiaries, associates, and joint ventures, is spread across five continents with an employee base of over 65,000
Tata Steel has announced its major sustainability objectives including Net Zero Carbon by 2045, Net Zero Water consumption by 2030, improving Ambient Air Quality and No Net loss in Biodiversity by 2030.
The Company has been on a multi-year digital-enabled business transformation journey intending to be the leader in 'Digital Steel making by 2025'. The Company has received the World Economic Forum's Global Lighthouse recognition for its Jamshedpur, Kalinganagar and IJmuiden Plants.
Tata Steel aspires to have 25% diverse workforce by 2025. The Company has been recognised with the World Economic Forum's Global Diversity Equity & Inclusion Lighthouse 2023
The Company has been a part of the DJSI Emerging Markets Index since 2012 and has been consistently ranked amongst top 10 steel companies in the DJSI Corporate Sustainability Assessment since 2016
Tata Steel's Jamshedpur Plant is India's first site to receive ResponsibleSteelTM

 

Certification
Received Prime Minister's Trophy for the best performing integrated steel plant for 2016-17, Steel Sustainability Champion recognition from worldsteel for five years in a row, and 'Most Ethical Company' award 2021 from Ethisphere Institute
Recognised with RIMS India ERM Award of Distinction 2021, 'Masters of Risk' - Metals & Mining Sector recognition at The India Risk Management Awards for the sixth consecutive year, and Award for Excellence in Financial Reporting FY20 from ICAI, among several others
Photographs: Management and Plant facilities
Logos: Files and usage guidelines 
Website: www.tatasteel.com and www.wealsomaketomorrow.com