Tata Steel at Noamundi presents Degree Block to the students of Noamundi Inter College
Noamundi, July 26, 2018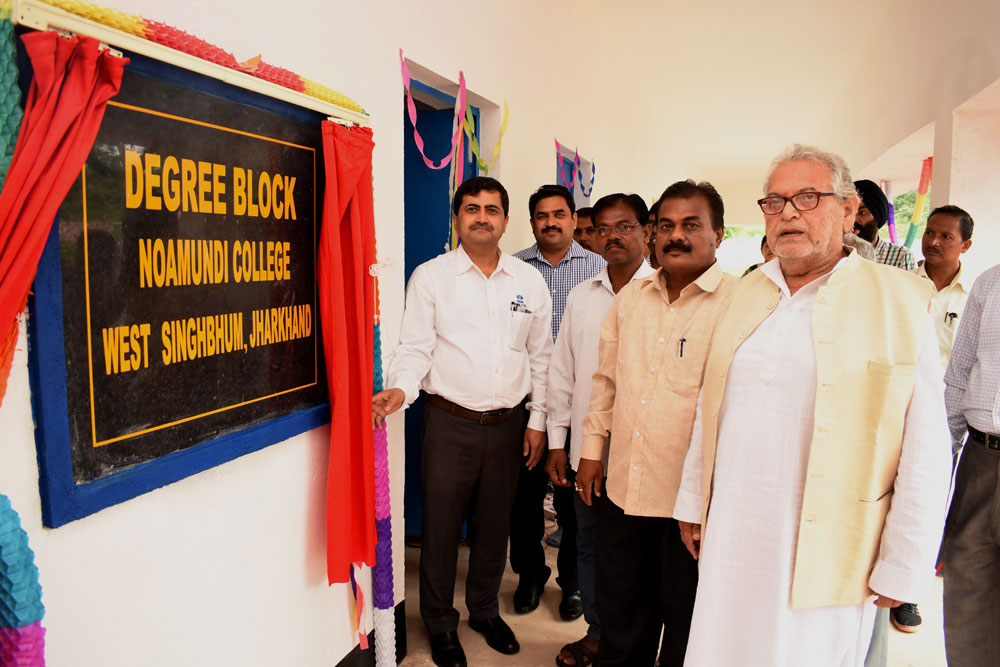 In an effort towards providing better educational facilities to the future of tomorrow in its areas of operation, Tata Steel's Ore Mines & Quarries (OMQ) Division today inaugurated the Degree Block at Noamundi Inter College. Mr Manish Mishra, General Manager (OMQ) Division, Tata Steel graced the occasion as Chief Guest along with Mr Monojit Biswas, Principle, Noamundi Inter College, Noamundi. The inaugural ceremony was organised along with Tata Steel Rural Development Society (TSRDS).
Degree Block has been constructed on 3109 square feet of land comprising of 3 classrooms of 600 square feet each within the premises of Noamundi Inter College with a total cost of Rs 35 lakhs. The objective is to add more value to the academic arena and provide the students with a platform to further educate themselves under one premise.
Present on the occasion were Mr R P Mali, Chief Noamundi Iron Mine, Tata Steel, Mr Pandu Soren, Secretary, Governing Committee, Noamundi Inter College, Mr Nisar Ahmad, Educationalist, Noamundi Inter College and Mr Tulsidas Ganvir, Unit Head, TSRDS, Noamundi along with the college staff.