TMH performs Jharkhand's first successful implantation of the world's smallest heart pacemaker
Jamshedpur, August 01, 2018
~Pacemaker Micra™ was implanted without any surgery or stitches~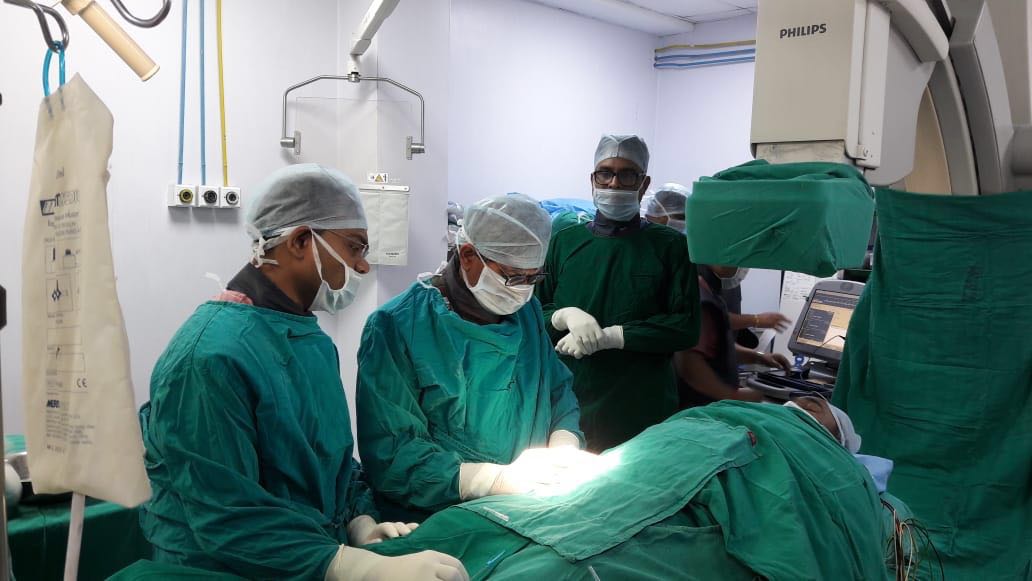 Tata Main Hospital (TMH) on Tuesday (July 31) successfully performed the first Micra™ implantation in the state of Jharkhand. The cardiac team, led by Dr Mandar Shah at TMH completed the implantation on 71 year old male patient at 1:30pm yesterday.
The 2-gram leadless pacemaker would now hopefully add more years to the patient's life, on whom multiple previous attempts at implanting conventional pacemaker had failed.
Pacemakers like Micra™, helps relieve symptoms due to slow heartbeats by restoring normal rates and thus providing the right amount of blood circulation needed by the human body. Micra™ is the world's smallest pacemaker and about the size of a regular vitamin capsule. The team at TMH implanted the pacemaker non-surgically by puncturing a vein in the groin and without any incisions or stitches.
Commenting on successful implantation, Dr Shah said, "Pacemakers like these are a great boon in patients in whom conventional pacemakers have failed or cannot be implanted due to anatomical hindrances. This innovative technology helps to save lives by imparting electrical signals in patients who are unable to either generate or conduct their own intrinsic electrical signals. It certainly offers hope to these patients for a longer and healthier life. We are all very excited about the fact that TMH pioneered this implantation in Jharkhand, which we expect will also benefit the neighbouring states."