Tata Steel's Katamati Iron Mine bags 'Pollution Control Excellence Award 2018'
Noamundi, September 18, 2018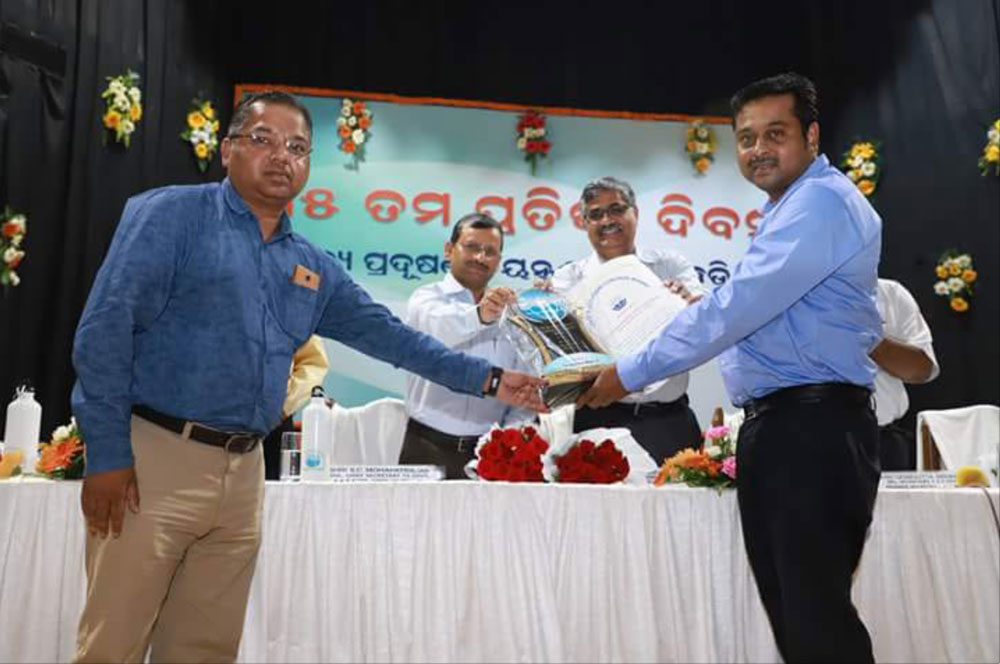 Tata Steel's Katamati Iron Mine bagged the "Pollution Control Excellence Award 2018" at the 35th Foundation Day celebration function organised by the State Pollution Control Board (SPCB) Bhubaneshwar, Odisha on September 15, 2018.
On behalf of Tata Steel, the award was received by Mr Deepak Behra, Head, Planning, Ore Mines & Quarries (OMQ), Tata Steel, Mr Chintamani Behra, Senior Manager (Safety), Katamati Iron Mine, OMQ, Tata Steel from Mr Suresh Mahapatra, Principal Secretary Forest and Environment Department, Government of Odisha, Mr R Balakrishnan, Chairmain, SPCB, Bhubaneshwar, Odisha and Mr Debidutta Biswal, Member Secretary, SPCB, Bhubaneshwar, Odisha.
Expressing happiness on receiving the award, Mr Manish Mishra, General Manager (OMQ) Division Tata Steel said: "We are honoured to have been recognised for our initiatives towards effective pollution control measures and adoption of sound environmental management practices at Katamati Iron Mine. Awards like these encourage us to constantly strive for the best. We are constantly working with the concept of responsible mining to harmonize economic growth and environmental protection for sustainable development."
Katamati Iron Mine has adopted the best and innovative techniques to control water and air pollution and manage solid, hazardous and biomedical waste. Systems like thickeners, zero discharge slime ponds, oil catchment pits and sewage treatment plants have been installed to control water pollution. Initiatives like mobile and fixed water sprinklers in mining area, dry fog system, regular vehicle emission test and wet drilling methods are some of the steps towards control of air pollution. Reclamation and rehabilitation has been ensured through green belt development for conservation and protection of dump area.