Celebrating the diversity; listening to the voices of tribal community through 'Samvaad'
Madurai, Tamil Nadu, September 13, 2018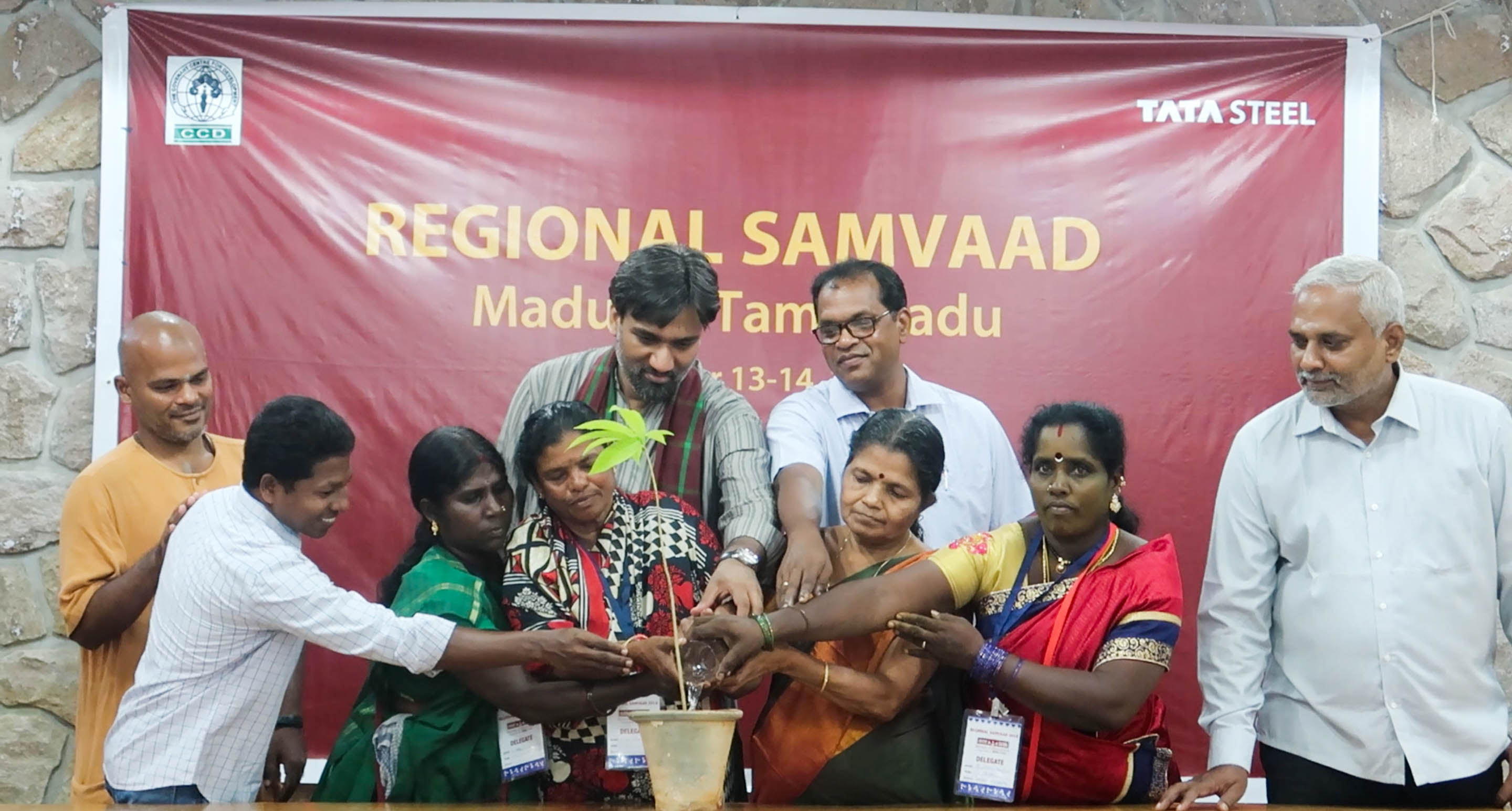 ~ Extensive discussion on issues impacting tribal South India ~
~ Over 146 participants, representing 28 tribes across 24 districts of four states~
Samvaad 2018, a five-year-old effort of Tata Steel to setup a platform for dialogue on tribalism in India, reached Madurai today through a two-day event focused on the theme for this year, 'Coming together for social change'. This forum aims to bring together the voices of tribal communities from various regions on a common platform where they can share their ideas, thoughts and perspectives.
After the first regional Samvaad that organised at Gajapati, Odisha on September 1-2, 2018, this session sees the convergence of more than 145 participants from 28 tribes across the four South Indian States of Andhra Pradesh, Karnataka, Kerala and Tamil Nadu.
The discussions focused on deconstructing concerns and recognizing solutions across diverse subjects like the continued relevance of tribal culture, access to education, prevalent health concerns, current policy frameworks and forest based livelihoods.The concerns of tribal communities posed by new external forces in keeping their essence and identity intact were commonly echoed across participants.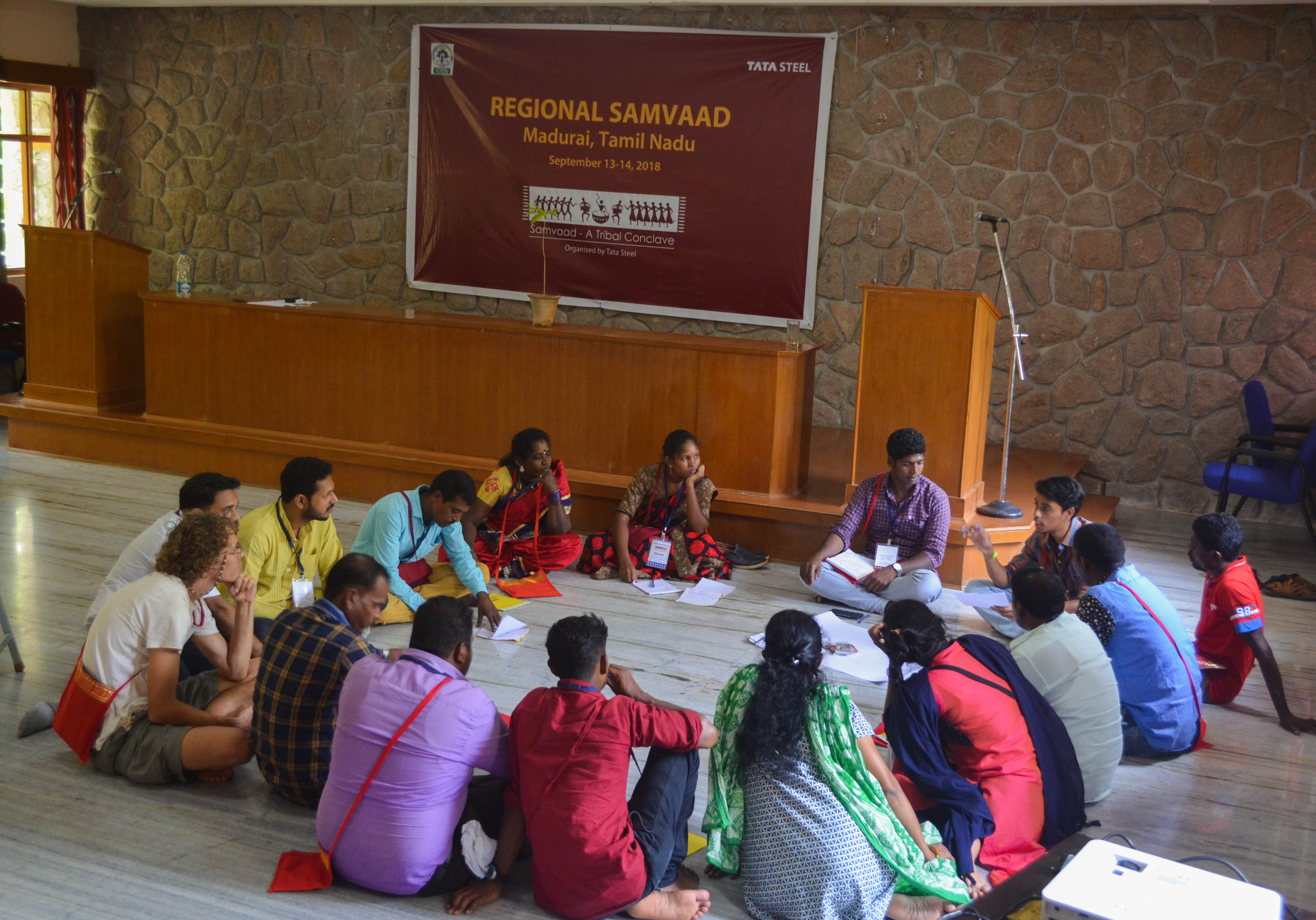 The regional Samvaad comprises a series of six community-sourced dialogues among the tribal communities, culminating in the main conclave from 15 - 19 November 2018 at Jamshedpur, Jharkhand. The remaining regional Samvaad for this year are planned in Rajasthan, Nagaland, Jharkhand and Chattisgarh.
This is an initiative of the Corporate Social Responsibility team of Tata Steel, which collaborated with the Covenant Center for Development for this effort in Madurai.
Mr Sourav Roy, Chief, CSR, Tata Steel, said: "Samvaad has emerged as one of our signature programmes over the last five years, and represents an effort to create a platform to better understand our tribal communities and co create solutions to their core development challenges. Our conversations in Madurai were enriching in their depth and inspiring in terms of the community stories they brought forth. We remain in gratitude for the continued trust placed in Samvaad by tribal communities across India."
About Samvaad
'Samvaad' is a platform for the tribes to exchange ideas, thoughts and share their concerns. It encourages tribal communities to take the lead in initiating discourse on issues that govern their social sustenance and development. Samvaad is now fast growing as an eco-system where tribal thoughts and voices manifest in various forms – be it a discourse, a work of research, music, food and cuisine collaboration or even documentaries. The concept of regional Samvaad was initiated in 2016 with the objective of reaching out to more tribal communities in the hinterland and factor unheard voices therein. Since its inception, Samvaad has witnessed a flurry of discussions and activities under identified themes including Preservation, Protection and Promotion of Tribal languages (2015), Tribal Health Systems (2016) and 'Aspirations of Tribal Youth & Leadership for Future' (2017).