Tata Steel joins the CII led collegium of futuristic business houses to pledge support to the start-up ecosystem
New Delhi, December 03, 2018
~ The steel giant collaborates with Start-ups to push the frontiers of innovation and technology ~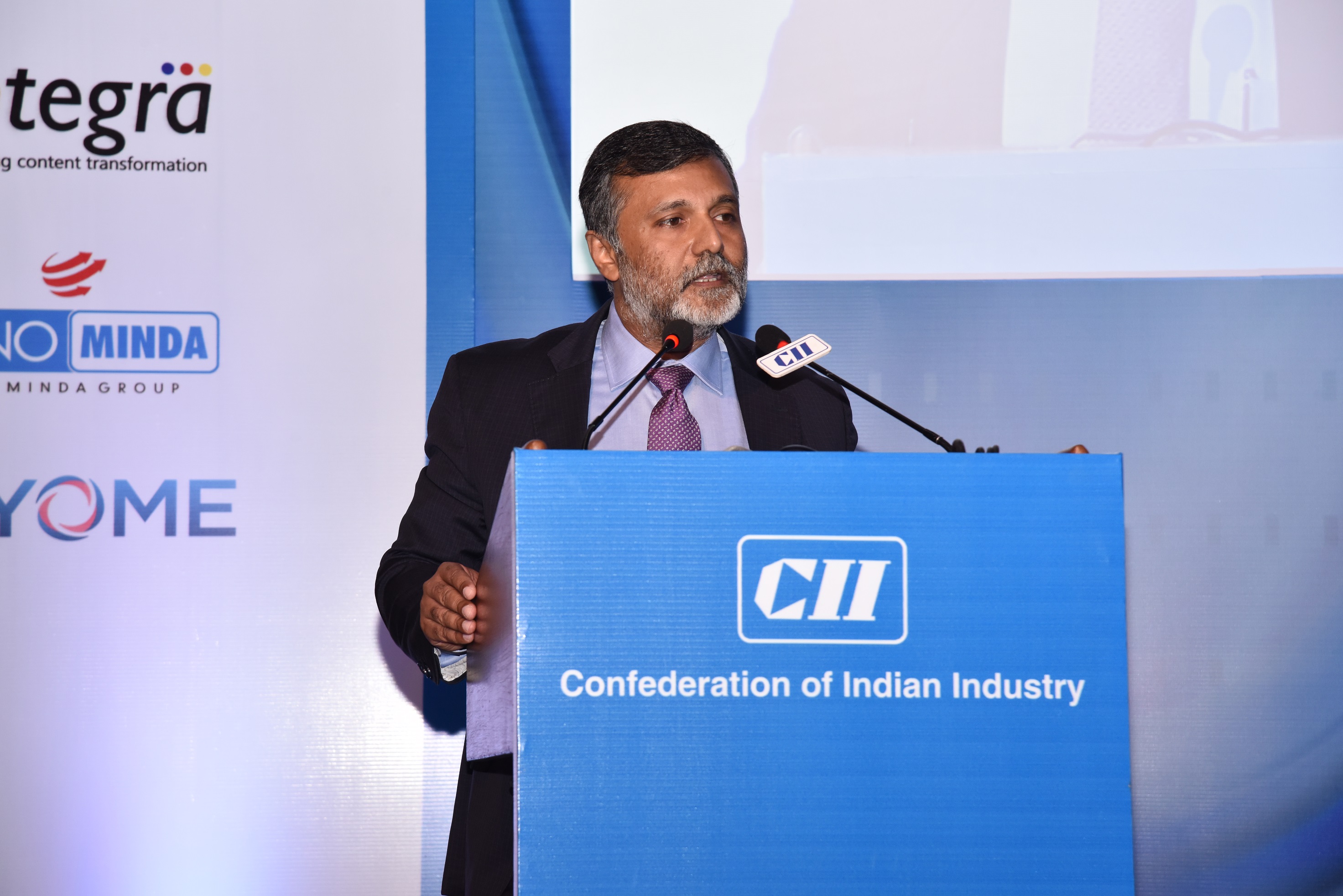 Tata Steel joins the CII led collegium of futuristic business houses to pledge support to the start-up ecosystem. The steel giant is among the 10 corporate houses who have supported the CII initiative to connect start-ups with the corporate houses. As part of this unique effort, Tata Steel joined the CII Startupreneur Awards 2018 to award India's top start-ups at an event held in New Delhi today. Tata Steel awarded the 'Top Start-up in the Manufacturing 2018' to Innocule Materials and Additives Pvt. Ltd. INNOCULE is a research driven manufacturing start-up that aims to solve challenges faced by minerals industries by developing novel chemicals.
Mr. Debashish Choudhury, Chief Corporate Strategy & Planning, Tata Steel was involved in the pre-selection of the award applications and Mr. Jayanta Banerjee, Chief Information Officer, Tata Steel was part of the Grand jury of CII Startupreneur Award 2018.
Tata Steel has a strong track record of continuous improvement and innovation through its long illustrious history. To maintain and further enhance its competitive advantage in the rapidly evolving and intensely competitive environment, there is a need to co-innovate with bright young minds and talent outside the organisation. The collaboration and engagement with the start-ups will help in solving problems related to various aspects of the value chain, consumer insight based innovation, steel and raw materials technology innovations, digital innovation and industry 4.0.
Worldwide the start-ups are consistently becoming more competitive and innovative, and they are simultaneously challenging the existing business rules and practices. In this constantly-changing technology-driven world, the innovation and new knowledge created by start-ups are becoming indispensable for large organisations to keep its business competitive. Although this shift in focus and priority for corporates in India to invest in start-ups as a strategy to counter the uncertain future, has been largely absent.
Speaking on the subject, Mr. T. V. Narendran, CEO and MD, Tata Steel, said, "The business ecosystem is changing at a very fast pace. We need to foster the spirit of entrepreneurship among today's youngsters and encourage new businesses and start-ups; especially those that are focused on innovation and cutting-edge technology. This will go a long way in creation of wealth and generation of employment in the country. Tata Steel is happy to engage with and support start-ups that are relevant to its value chain. As we work towards making a better tomorrow, we need to co-create it with the pioneers of today."
Start-ups need help from multiple entities like incubators, investors, mentors and market-access facilitators to establish, run and grow the business. In India, due to the absence of an empowering ecosystem, the start-ups often perish. While the Government has taken a slew of measures to support the growth of the start-up ecosystem, there is a need for corporate houses to join the movement and help scale it to the level we all envisage.
To trigger this Startup-Corporate connect movement and to make Indian companies think more proactively in this direction, CII is advocating a collegium of Futuristic Business Houses where its members will pledge to support start-ups in similar business line or otherwise, and offer support on mentoring, arranging capital, buying back products/service etc. to these start-ups to grow. This will not only increase the chances of success of the start-ups multi-fold and generate more employment opportunity but will also create a robust culture of corporate-sponsored start-ups, leading to creation of new ideas and innovations at each other's disposal.
About Tata Steel
Tata Steel Group is among the top global steel companies with an annual crude steel capacity of 27.5 million tonnes per annum (MTPA) as on March 31, 2018. It is one of the world's most geographically-diversified steel producers, with operations in 26 countries and a commercial presence in over 50 countries. The Group recorded a consolidated turnover of US $20.41 billion (INR 133,016 crore) in FY18. Tata Steel Group is spread across five continents with an employee base of over 65,000. Tata Steel retained Industry Leader position in FY18 and ranked second overall in the DJSI assessment, 2017. The Company has been recognised as the Climate Disclosure Leader in 'Steel category' by CDP (2017). Besides being a member of the World Steel Climate Action Programme, Tata Steel was felicitated with several awards including the Prime Minister's Trophy for the best performing integrated steel plant for 2014-15 and 2015-16, Best Risk Management by CNBC TV18 (2018) and 'Corporate Strategy Award' by Mint (2018). The Company also received the 'Most Ethical Company' award from Ethisphere Institute for the sixth time (2018), Steel Sustainability Champions (2017) by the World Steel Association, Dun & Bradstreet Corporate Awards (2017 & 2018), Golden Peacock HR Excellence Award by Institute of Directors (2017) as well as 'Asia's Best Integrated Report' award by the Asia Sustainability Reporting Awards (2017), among several others.
Disclaimer
Statements in this press release describing the Company's performance may be "forward looking statements" within the meaning of applicable securities laws and regulations. Actual results may differ materially from those directly or indirectly expressed, inferred or implied. Important factors that could make a difference to the Company's operations include, among others, economic conditions affecting demand/ supply and price conditions in the domestic and overseas markets in which the Company operates, changes in or due to the environment, Government regulations, laws, statutes, judicial pronouncements and/ or other incidental factors.