Tata Steel at Noamundi celebrates International Day for Persons with Disabilities at SABAL
Noamundi, December 03, 2018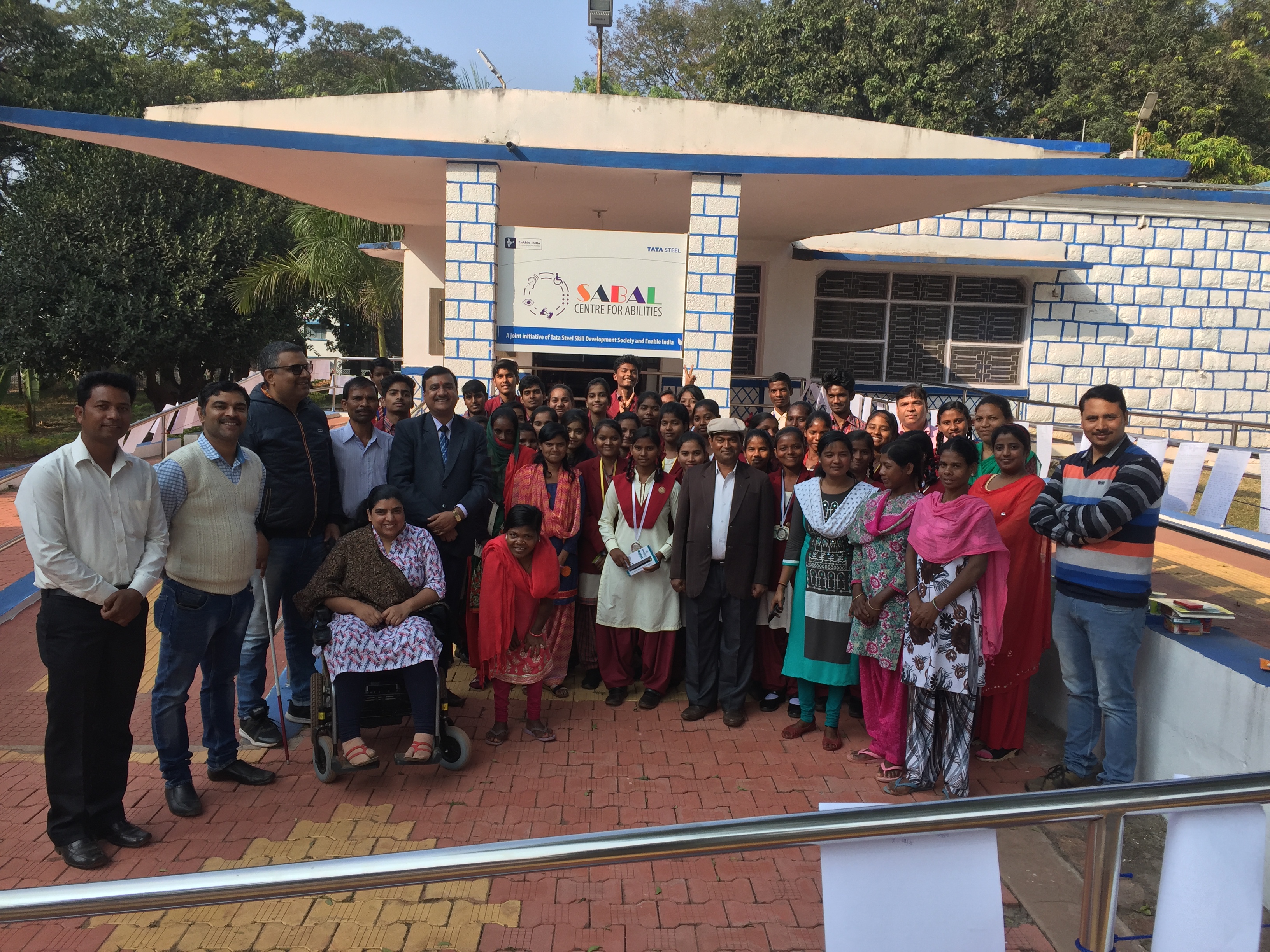 Celebrating the essence of inclusion and diversity, Tata Steel at Noamundi celebrated International Day for Persons with disabilities at SABAL, centre for abilities with school students. This year the theme is Autism and disability.
This year as SABAL completed one year of it journey. The celebration was focused more on community engagement and sensitization of young students in the community. A host of activities were organised today starting from Blindfold team stimulation activity to create awareness on vision impairments followed by introduction of SABAL centre. In a day long programme, the students learned what learning disability and autism spectrum disorder is. The idea behind this year's celebration was to sensitise school students who are an excellent change agent in the society.
In a week-long activity session with Tata DAV school, Noamundi, Professor Abdul Barik Memorial High school, Noamundi and Kasturba Gandhi Balika Vidayalaya, Noamundi essay and drawing competition were held on this theme of autism. The celebration concluded with the prize distribution programme and demo visit to special experience zone area at SABAL where gadgets and tools used by PWD's are displayed. Students also learned how to talk in India sign language, taught by Mr Shivendra Kumar from Enable India.
Mr T K Mishra, Principal, Tata DAV Public School, Noamundi, Mr K Soorin, Principal, PABM School, Noamundi and Mr Atul Ranjan Sahay, Senior Manager, SABAL centre, Tata Steel were present on the occasion along with senior officials from Enable India.