Tata Steel inaugurates Summer Camp at the JRD Tata Sports Complex
Jamshedpur , May 11, 2018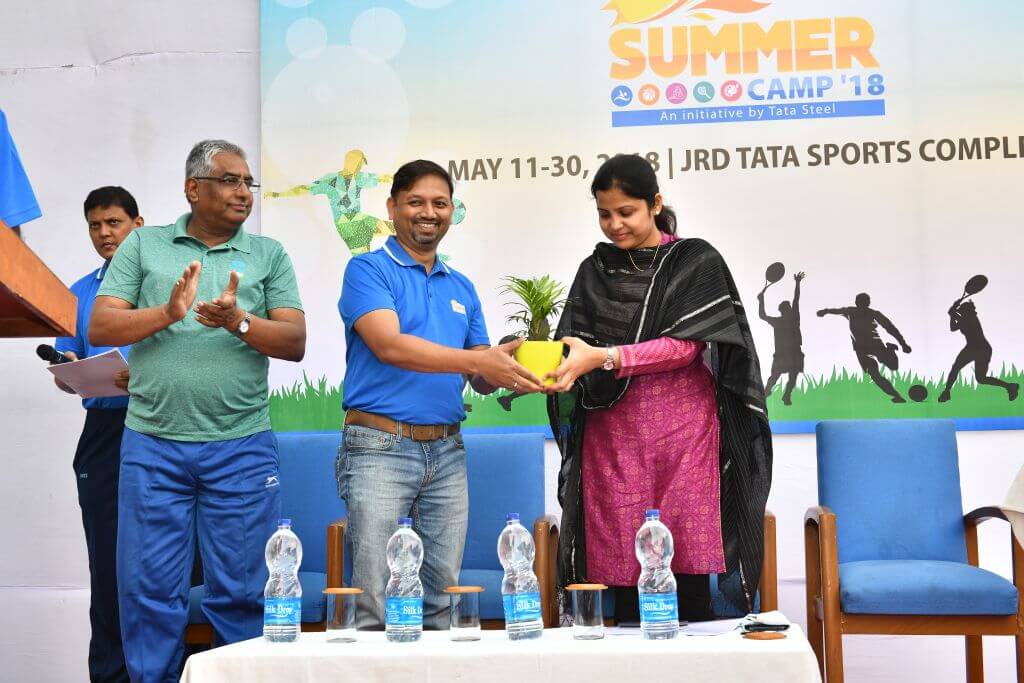 Sports Division, Tata Steel today inaugurated the Summer Camp, 2018 at JRD Tata Sports Complex. The camp is scheduled between May 11- 30, 2018. Ms Madhvi Mishra, SDO, Dhalbhum graced the occasion as the Chief Guest.
Speaking on the occasion Ms Madhvi said 'I would like to congratulate the sports division of Tata Steel for organizing the summer camp. The sports facilities provided by Tata Steel is a major contribution for the city of Jamshedpur. The summer camp provides a wonderful opportunity for the children during their vacations to get the expert guidance from the coaches, which will benefit them in future. She further said that sports division provides numerous facilities under a single roof top, which is world class. A magic show was also organized during the inauguration.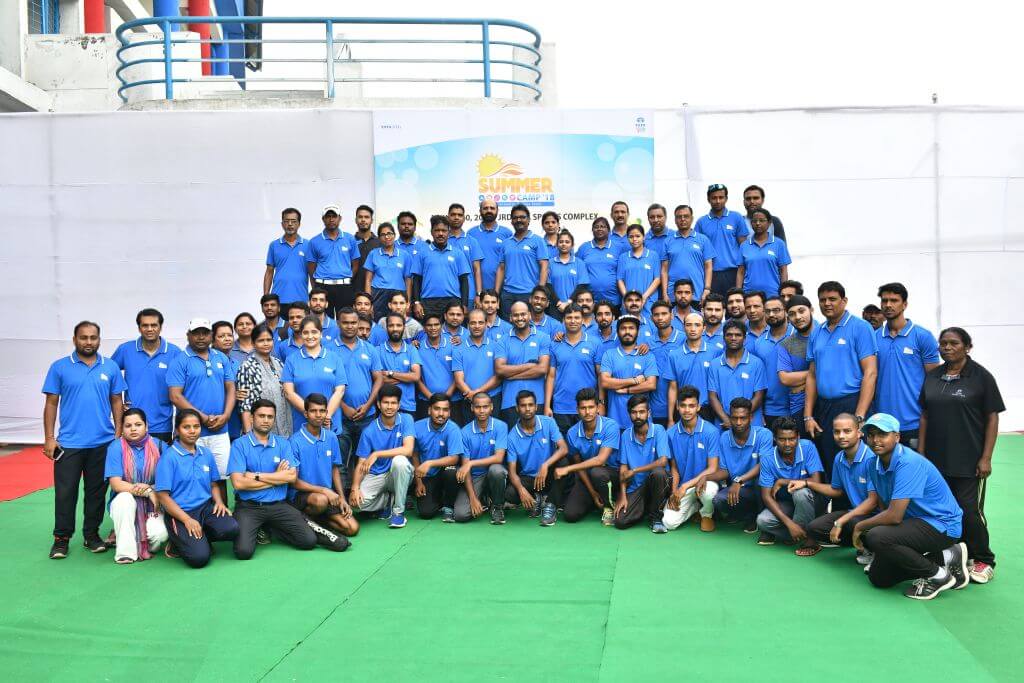 The total number of participants at the summer camp is 3370. The objective of the event is to inculcate healthy lifestyle amongst the children
For children in the age group 5 – 18 years, the camp will include sporting activities like Archery, Athletics', Badminton, Boxing, Basketball, Chess, Cricket, Football, Golf, Handball, Karate, Kabaddi, Roller Skate/Roll Ball, Swimming, Table Tennis, Tennis and Volleyball. Yoga and Zumba will be for all age groups.
Sports is an integral part of Tata Steel's corporate philosophy. The company's commitment towards the promotion of sports is manifested through several academies of excellence such as   Tata Football Academy, Tata Archery Academy, Naval Tata Hockey Academy and more. Over time, an impressive array of infrastructure, matching international standards to support sports has been built.
Summer Camp Details:
Timings Morning: - 6:00 am to 8:00 am (except swimming)
Swimming will be from 8:00 am to 11:00 am and from 4:00 pm to 5:00 pm
Parents will also be participating for Yoga and Zumba classes
A 'Sports Mela' will be organized on the final day of the summer camp on May 30, 2018 from 5:00 pm to 7:30 pm
Certificates will be awarded to all the participants on the completion of the summer camp
 As informed earlier, the safety measures during Summer Camp will be:
Vehicle parking will be in front of Keenan Stadium and Convent School.
Daily announcements will be done on the importance of using helmets, seat belts, driving slow, making use of zebra crossings and walking on marked pathways
First Aid experts will be deputed for taking care of minor injuries going at 4 places - JRD Tata Sports Complex, Swimming Pool, Keenan Stadium & Armoury Ground
Coaches:
The total number of coaches at the summer camp will be 111
Qualified coaches are going to be assisted by senior players
Coaches from Sports Authority of India (SAI) will be imparting the training for Boxing, Archery, Football and Athletics.
Mr Bagicha Singh, Arjuna Awardee and Saroj Lakra, International Athlete will be part of the proceedings
Ex-Ranji players have been invited to train the budding cricketers