Paralympian, Prashant to run for biodiversity at Tata Steel Noamundi Run-a-thon 2018
Noamundi, October 25, 2018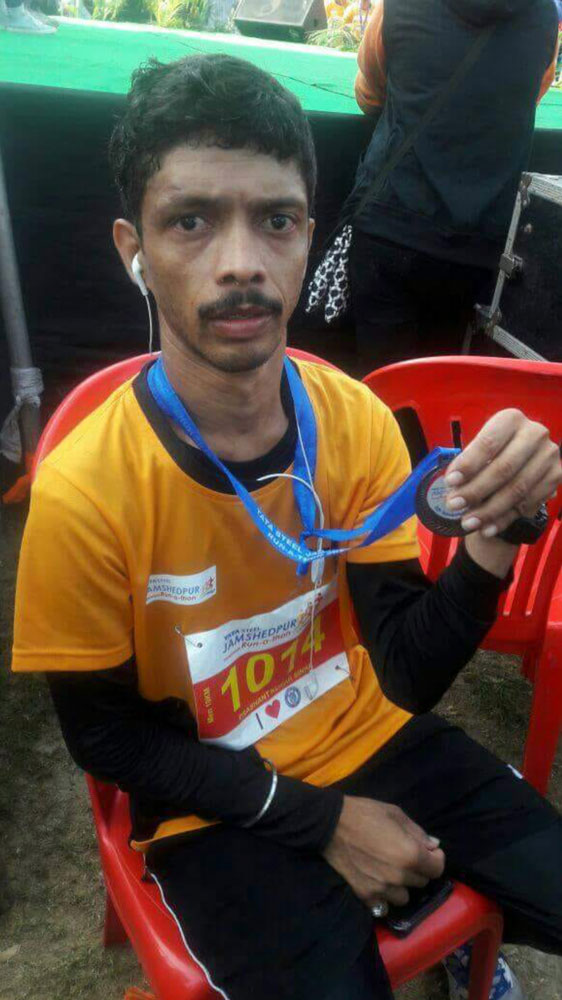 It is said that the difference between impossible and possible lies in a man's determination and that our destiny is forged in the fires of our determination. From courage to confidence; from perseverance to perfection, the story of a 35-year old Prashant Sinha from Jamshedpur is that of a champion who is redefining the limits of normality.
Prashant has Cerebral Palsy, a neurological disorder that affects one's movement, motor skills, and muscle tone from birth. Restricted in movements, Prashant plays badminton and is a hardcore marathon runner. As a badminton player, Prashant has also contested 22 times in various National Badminton Tournaments in the years gone by, besides being a Paralympic player.  He has been running 10K daily for the last 3 years.
Gearing up for the Noamundi Run-a-thon 2018, Prashant said: "I want to show that there is nothing called disability. I am as normal as normal can be. I came to know about Tata Steel Noamundi Run-a-thon and that a special run that takes place for Persons with Disabilities (PWDs). I was really happy to know this. Running for biodiversity, I will participate in 10K category with other participants. I have been running marathons since the inception of Tata Steel Jamshedpur Run-a-thon. "
This year, the Tata Steel Noamundi Run-a-thon will be held on October 28, 2018. Using sports as a medium to spread messages on biodiversity, the run-a-thon helps pervade the cause among all stakeholders, especially the young generation.  Committed to responsible operations and continuous improvement, this year,Tata Stel Noamundi Run-a-thon draws its sub-theme from United Nations Development Programme's (UNDP`s) initiative of Sustainable Development Goals (SDGs). The 2030 agenda for SDGs represent the world's plan of action for social inclusion, environmental sustainability and economic development.
It is said that life begins at the end of our comfort zone and discovering who you are today is the first step to being who you will be tomorrow. It is people like Prashant who refuse to get confined by their disorder and embark to realise their dreams. Indeed a journey of thousand miles, begins with a single step.