Eight tonnes of waste cleared in Varanasi by 'Mission Gange' team
Varanasi, October 26, 2018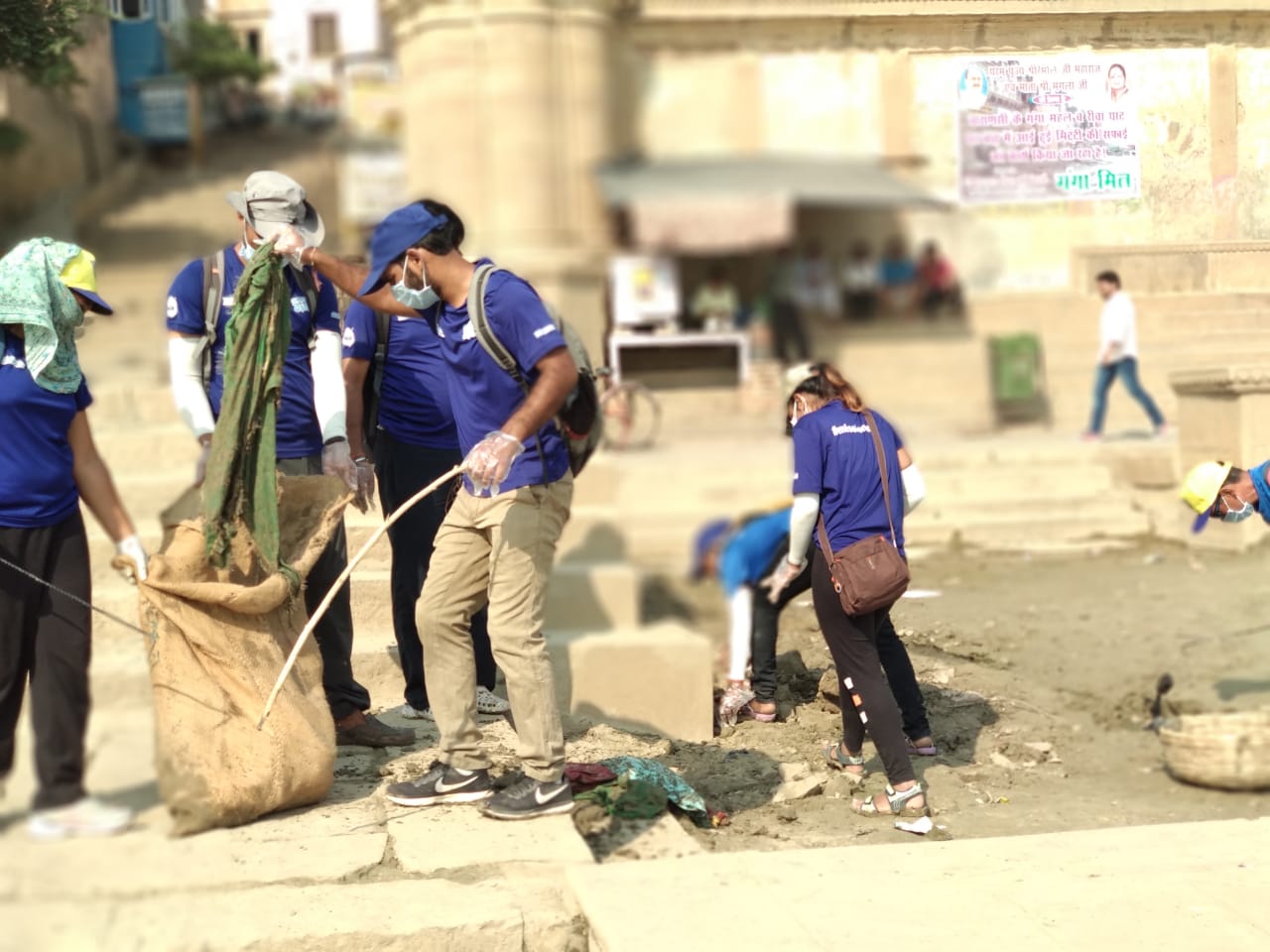 ~ 50 tonnes waste cleared by 'Mission Gange' team as they move to the final week ~
~ Team Mission Gange ropes in over 43,000 students and local community members so far ~
~ Over 13,000 school students from 15 schools worked with the team in Varanasi ~
With the team 'Mission Gange' moving into the final week of the cleaning and awareness drive, over 13,000 school students from 15 schools in Varanasi interacted with the Mission Gange team who educated them on waste management and the need to keep our environment clean. In terms of number of local students participating in the drive, this is a new high for the mission.
Varanasi was the sixth stopover for team Mission Gange, after covering Haridwar, Bijnor, Farrukhabad, Kanpur and Prayagraj since its commencement on October 5, 2018.
In Varanasi, the team with the help of 1,000 volunteers, collected eight tonnes of waste at Assi Ghat, Dashashwamedh Ghat and Raj Ghat between October 23rd and 25th. The team also had interactions with more than 5000 locals educating them and spreading awareness about cleaning the pious river Ganga. The team will be moving to the seventh stop at Buxar, Bihar where they will spend one day to continue the cleaning and awareness drive.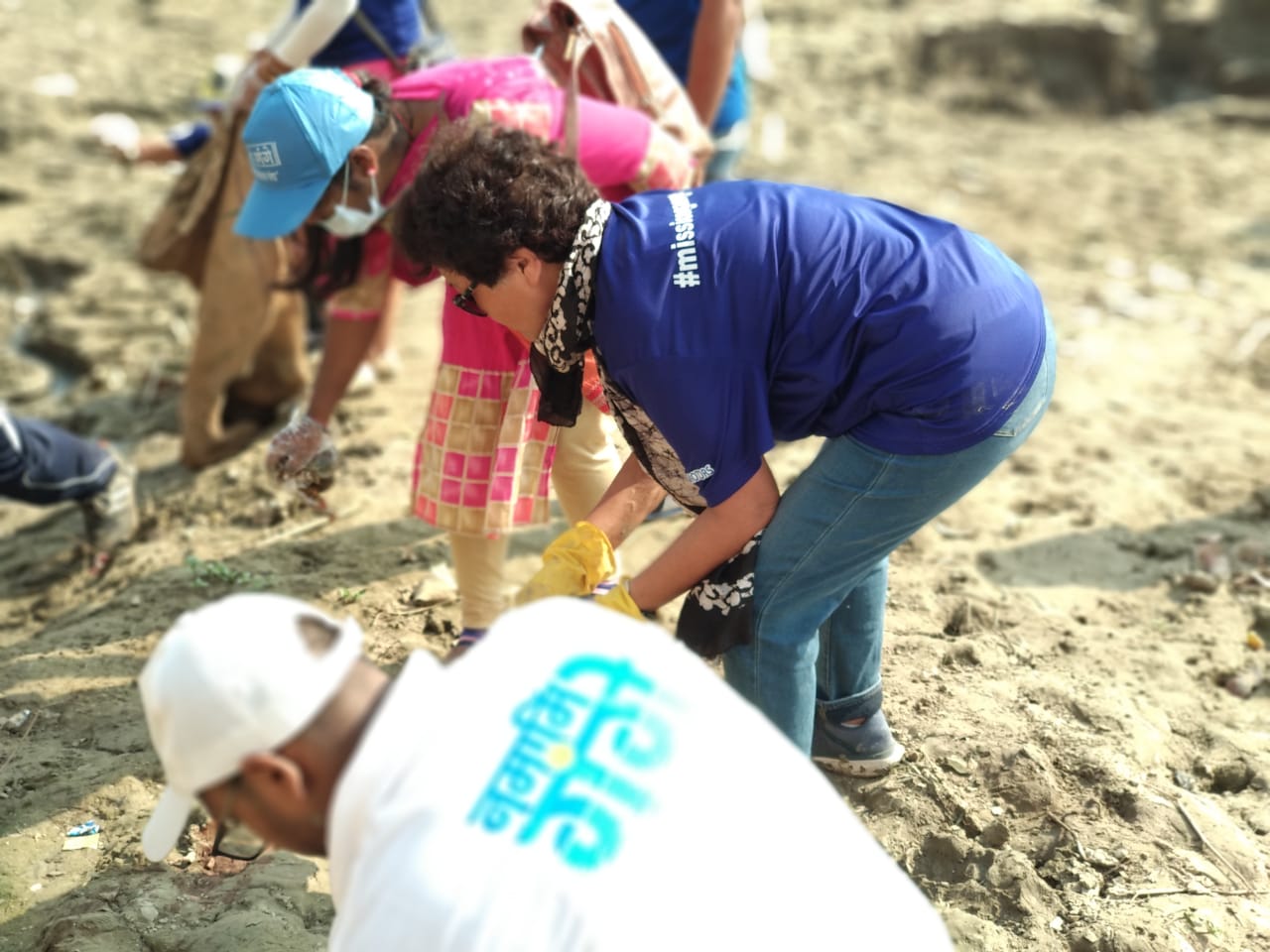 'Mission Gange' is a joint initiative of Tata Steel Adventure Foundation (TSAF) and National Mission for Clean Ganga (NMCG) to raise awareness about waste management and Ganga cleanliness through a month-long rafting expedition. The expedition, covering 1,500 kms of the Ganges and encompassing eight major towns including Haridwar, Bijnor, Farrukhabad, Kanpur, Prayagraj, Varanasi, and Buxar, will conclude in Patna on October 30, 2018. The 40-member team from Tata Steel is led by Ms. Bachendri Pal, the first Indian woman to scale Mount Everest and Chief of TSAF.
Joining the Mission team at Varanasi, Mr. Sunil Bhaskaran, Vice President, Corporate Services, Tata Steel and Chairman, TSAF said, "The outcome of this unique drive has exceeded the expectations we set out at the start. The work done by team members from TSAF with NMCG is truly remarkable. They have engaged thousands of school students and volunteers from the local communities which is commendable. The lessons learnt from this expedition will help them in their personal and professional lives."
"On behalf of our team, I would also like to thank Mr Manoj Khare, DFO Varanasi, Mr Rachit Andley, NMCG, Mr Sunil Kumar Singj, RTI Officer and Mr Pradeep Sarkar, SPMG for the generous support provided at Varanasi", said expedition leader Bachendri Pal.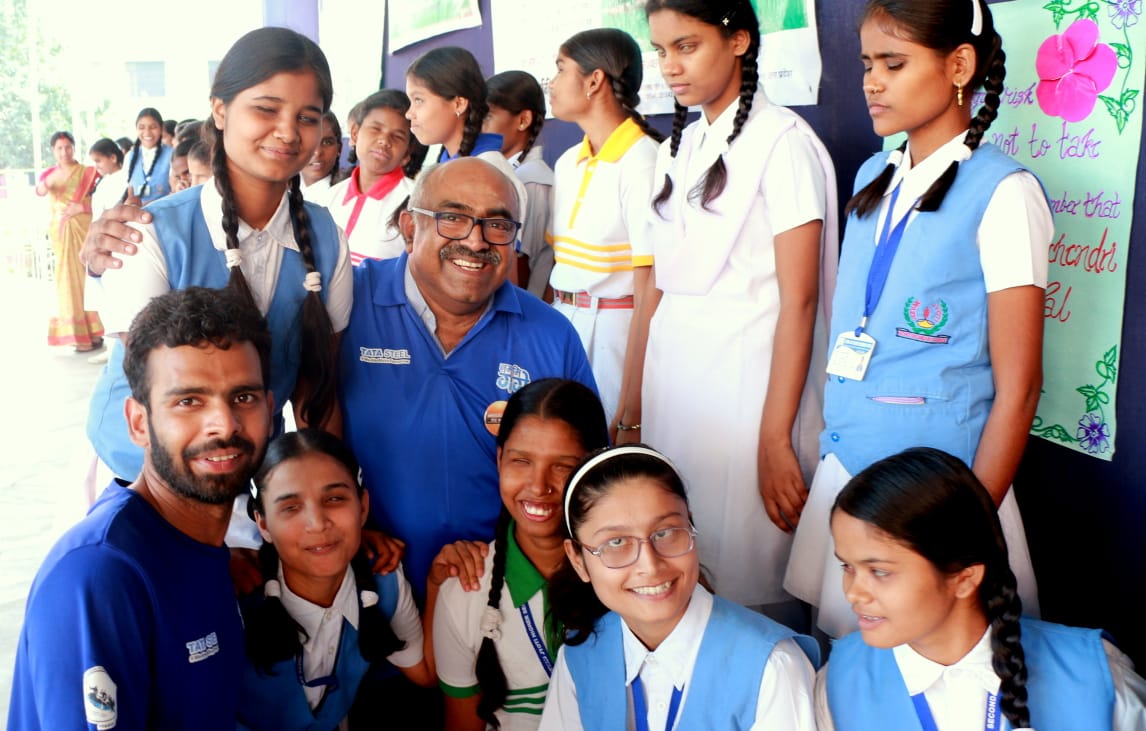 Over 6,000 volunteers and community members also joined hands with the Mission Gange team at Varanasi.
At Assi Ghat, the team participated in nukkad natak, classical dance, and interacted with over 1,000 local community members and performed the Ganga aarti at Dashaswamedh Ghat. A Mission Gange painting was also done at Assi Ghat as a token of appreciation for support by the local community and as a reminder to continue the good work.
Earlier this month, the team had camped at Haridwar, Bijnor, Farrukhabad, Kanpur and Prayagraj to clean the River Ganga and spread awareness.
Prior to the expedition kickoff, Mission Gange team met and interacted with the Hon'ble Prime Minister Shri Narendra Modi on October 4, 2018 in New Delhi.
TSAF has brought together a diverse and industrious team of 40 individuals (20 women and 20 men) including eight mountaineers (Bachendri Pal, Premlata Agarwal, Hemant Gupta, R S Pal, Chetna Sahoo, Binita Soren, Poonam Rana, Swarnlata Dalai), who have summited Mt. Everest, and 23 Tata Steel employees. Besides, professionals from backgrounds as diverse as engineering, environmentalists, science etc. are part of the expedition team that is prepared to meet all the challenges that they may encounter during the expedition.
The team, during its stay in various towns along the course, will carry out cleanliness drives at Ghats and surrounding areas, visit schools and institutions to create awareness on waste management, pollution in Ganga and climate change.
About Tata Steel Adventure Foundation (TSAF)
Founded by legendary mountaineer Ms. Bachendri Pal, first Indian woman to climb Mt Everest on May 23, 1984, Tata Steel Adventure Foundation is an outbound leadership institute which through its wide range of activities aims at developing able leaders for the future through identification of their limits of mental and physical endurance. It allows people from all walks of life and all ages to choose their own metaphor for self-discovery. True to its philosophy of experimental learning, TSAF believes that no classroom is better than nature and no teacher is better than your own will.
In addition to the TSAF outbound leadership program, several other courses are conducted by TSAF like horse riding, parasailing, water sports, sports climbing, rock climbing, and many others. Each course is a certification course thereby giving a sense of fulfillment and achievement at the end of it.
About Tata Steel
Tata Steel Group is among the top global steel companies with an annual crude steel capacity of 27.5 million tonnes per annum (MTPA) as on March 31, 2018. It is one of the world's most geographically-diversified steel producers, with operations in 26 countries and a commercial presence in over 50 countries. The Group recorded a consolidated turnover of US $20.41 billion (INR 133,016 crore) in FY18. Tata Steel Group is spread across five continents with an employee base of over 65,000. Tata Steel retained Industry Leader position in FY18 and ranked second overall in the DJSI assessment, 2017. The Company has been recognised as the Climate Disclosure Leader in 'Steel category' by CDP (2017). Besides being a member of the World Steel Climate Action Programme, Tata Steel was felicitated with several awards including the Prime Minister's Trophy for the best performing integrated steel plant for 2014-15 and 2015-16, Best Risk Management by CNBC TV18 (2018) and 'Corporate Strategy Award' by Mint (2018). The Company also received the 'Most Ethical Company' award from Ethisphere Institute for the sixth time (2018), Steel Sustainability Champions (2017) by the World Steel Association, Dun & Bradstreet Corporate Awards (2017 & 2018), Golden Peacock HR Excellence Award by Institute of Directors (2017) as well as 'Asia's Best Integrated Report' award by the Asia Sustainability Reporting Awards (2017), among several others.
Disclaimer
Statements in this press release describing the Company's performance may be "forward looking statements" within the meaning of applicable securities laws and regulations. Actual results may differ materially from those directly or indirectly expressed, inferred or implied. Important factors that could make a difference to the Company's operations include, among others, economic conditions affecting demand/ supply and price conditions in the domestic and overseas markets in which the Company operates, changes in or due to the environment, Government regulations, laws, statutes, judicial pronouncements and/ or other incidental factors.