Day 3 of Tata Steel National Road Safety Week witnesses active participation from contract employees
Jamshedpur, January 10, 2018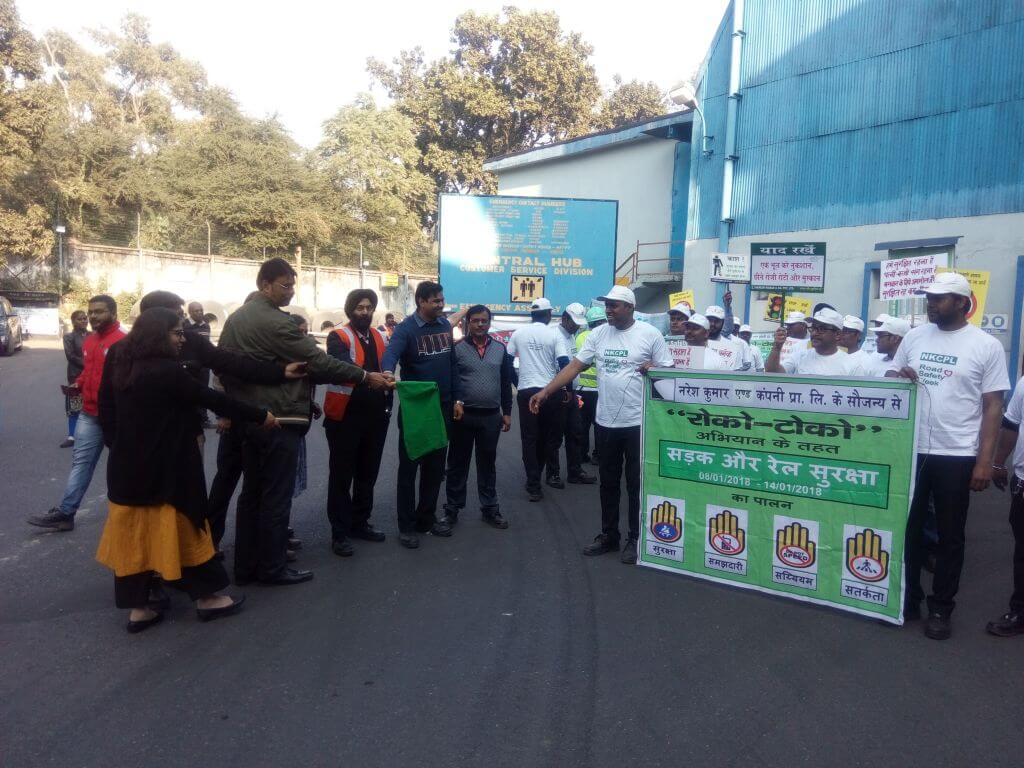 Day 3 of Tata Steel National Road Safety week was celebrated inside Tata Steel Works and in the city. The day saw active participation from the contract workers of Tata Steel.
Following activities took place inside the Works premises:
Safety Posters competitions among contractor employees was organized. They designed & developed posters which had messages on Road Safety.
An exhibition on Road Safety was flagged off by senior leaders of Tata Steel at CSD Department, which moved across the Tata Steel Works to spread the safety message.
Line walk was conducted at loading-unloading points of different departments.
 Nukkad Natak was also organized at various locations like- Merchant mill, RM&P Bhawan by team PATH.
Safety Rally was organized at Ram Mandir Yard.
To check the effectiveness of existing road safety system & create the awareness among drivers of diverse types of vehicles, alcohol check was performed at various places.
Roko-Toko Abhiyan was organized at various locations inside the plant.
Some of the activities carried out today by the SAFE club are as follows:
Safe coordinator of Kashidih school checked the crash helmet compliances for two wheelers near the school. They also counselled the violators during checking.
Students of JH Tarapore school performed Safety Skit on Road Safety in the assembly. They expressed their concern on Road Safety behavior through the skit.
All teachers & associated staff took road safety oaths at different schools of Jamshedpur.
 As a part of celebrations few other activities that were organized on January 9, 2018 were:
Safety talk on Road Safety inside Tata Steel premises.  A total of 20 people participated in the event. Interactions on the topic was also done with nearly 200 people.
Helmet and overriding checking was carried out along with Traffic Police. A total of 20 people participated in the event. More than 300 interactions were carried out with city riders.
Nukkad Natak at various locations like Mango Bus Stand, Jubilee Park, Sakchi and Bhuiyadih was organized. 15 people participated in the event who reached out to more than 800 citizens.