Two days of literary extravaganza at Tata Steel Bhubaneswar Literary Meet 2017
Jamshedpur, January 22, 2017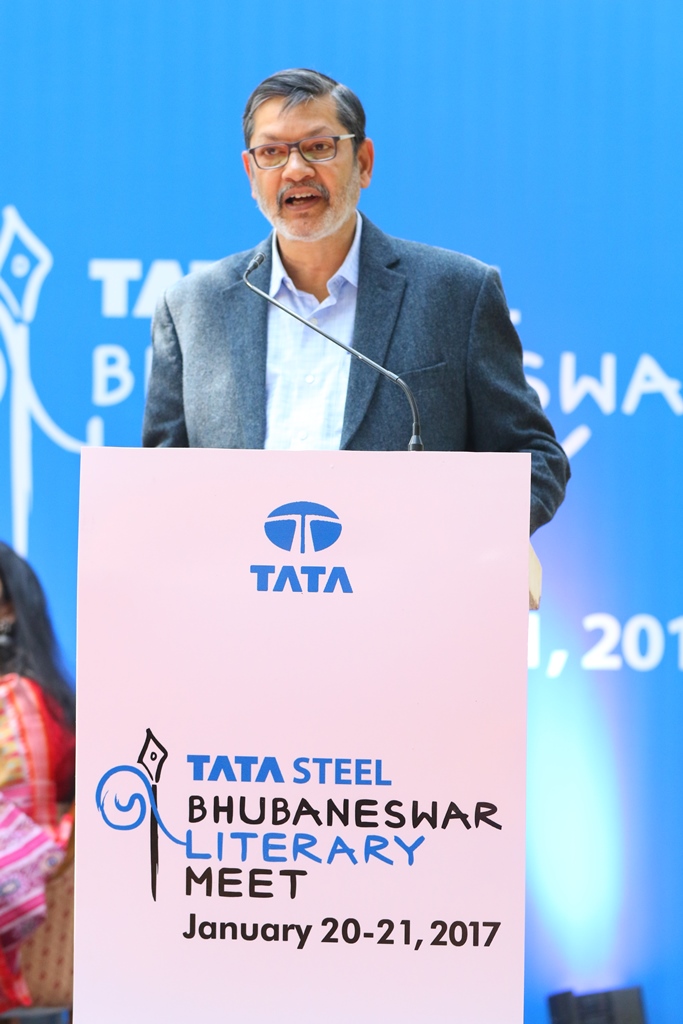 The second edition of the Tata Steel Bhubaneswar literary meet (TBLM) concluded on 21st January, 2016 on a high note with diverse, engaging and enriching sessions by writers and intellectuals for literary enthusiasts, avid readers and young minds. The two day meet witnessed participation from over 40 renowned writers and novelists.
The Tata Steel Bhubaneswar Literary Meet is in alignment with Tata Steel's corporate philosophy of encouraging and supporting initiatives that aim to foster and encourage intellectual and cultural pursuits in society. The second edition of this meet aimed to further the literary pursuit of Odisha, a state that is globally renowned for its cultural heritage. The idea was to bring on board varied areas of interest such as theatre, dance, music, cinema, journalism, and politics, all of which directly or indirectly influence literature of a given period.
The meet was inaugurated by Ms Nayantara Sahgal in the presence of Mr Anand Sen, President, TQM and Steel Business, Tata Steel, Mr. Soumya Ranjan Pattnaik, Editor, Sambad and Mr. Ananta Mahapatra, renowned theatre personality on January 20, 2017.
While inaugurating the meet, Ms Nayantara Sehgal said: "Writers and their writings come in all shapes and sizes. While some can spin one novel a year, others take years of inspiration to pen a line. We have a great responsibility as writers to shoulder this country's future as a secular republic."
Speaking at the inauguration, Mr Anand Sen, said: "Tata Steel's engagement with the state of Odisha spans more than a century. Besides, all our social engagements here, it is also our endeavour to partner literary pursuits such as this. We hope that this event will grow in stature and become a must- attend for the literature enthusiasts".
Tata Steel Bhubaneswar Literary Meet presented two days of intellectual discussions, debates, sessions on the rich literary world of Odisha and India. On its first day, conversation revolved around defining a classic, in a realm of literature that informs, enlightens and endures while being periodically questioned, critiqued and survive multiple trials.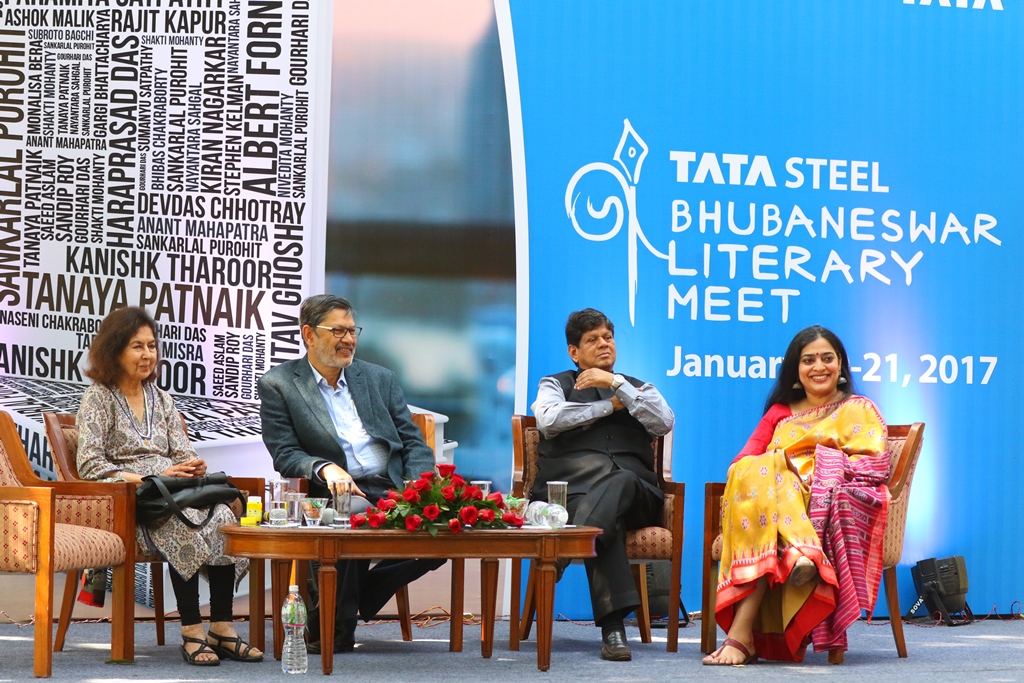 In the session on Test Match, panelists elaborated Test match as the pinnacle of cricket, the finer art while T20 was a miniature that perfectly defines, 'living in the moment.'
The session also witnessed the launch of Susmita Bagchis's book 'Beneath a rougher sea' by Ms. Sahgal.  The discussion took up the growing concern on mental illness that remain undiagnosed,  the challenges of caregivers and the attitude of society towards people with pyscho-somatic behaviour.
On the second day, seven sessions on a variety of topics were deliberated and discussed. Highlights of the day included an inspiring session by entrepreneur, mentor, role model, Mr Subroto Bagchi for young minds of the city. It encouraged following dreams and passions in the confusing and alluring times of the internet, to be focused and productively harness the wealth of resource for self-growth and achievement.
Another interesting session "page to stage' glorified the relevance of written texts and how centuries after Shakespeare, script is sacrosanct and on stage, actors still adopt, adapt and make the words and character their own. Several parallels were drawn between the written literature of Rabindranath Tagore, Munshi Prem Chand, Shakespeare and their adaptations into contemporary stage plays.
In the concluding session, Dr. Subhas Pani, Former Chief Secretary of Odisha deliberated on climate change effects and the importance of a dialogue amongst the different stakeholders of the society.
The second edition of Tata Steel Bhubaneswar Literary Meet closed with an inspiring session by eminent author, Amitav Ghosh on 'The Great Derangement'. He took stock of the dangers that climate change possesses to India's coastline.
Speaking at the concluding session of Tata Steel Bhubaneswar Literary Meet, Mr. Chanakya Choudhary, Group Director, Corporate Communications and Regulatory Affairs, Tata Steel, said, " It has been a great experience over the last two days listening to people from various genres and expertise like climate, politics, environment, literature and so on. This was the second edition of Tata Steel Bhubaneswar Literary meet and we are overwhelmed with the response". Tata steel will continue to promote art, literature and sports in the state of Odisha, he added.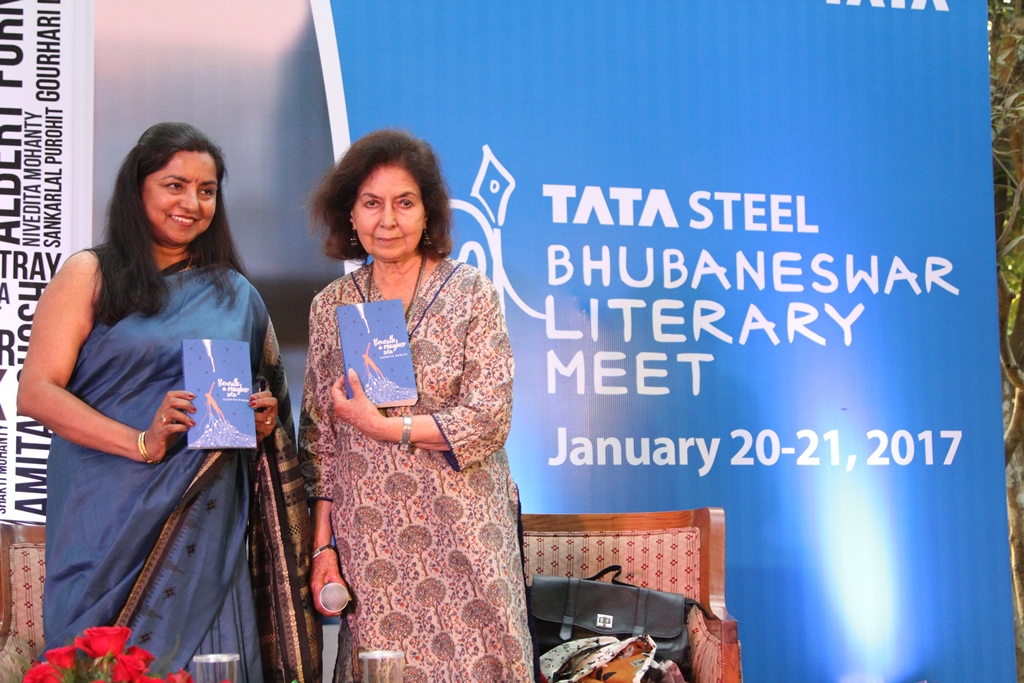 The meet has been a great success with an attendance of over 1000 literary enthusiasts participating over two days. The meet truly brought together readers, writers and thinkers on one platform to inspire students and general public at large. The event wrapped up with a brilliant performance by standup comedian Anuvab Pal.
The meet has been a great success with an attendance of over 1000 literary enthusiasts participating over two days. The meet truly brought together readers, writers and thinkers on one platform to inspire students and general public at large.
About Tata Steel
Tata Steel Group stands among the top global steel companies with an annual crude steel capacity of 28 million tonnes per annum (MnTPA) and a turnover of US $17.69 billion in FY16. It is the world's second-most geographically-diversified steel producer, with operations in 26 countries and commercial presence in over 50 countries. Established in 1907, the Group's vision is to be the world steel industry benchmark in "Value Creation" and "Corporate Citizenship" through the excellence of its people, its innovative approach and overall conduct. Underpinning this vision is a performance culture committed to aspiration targets, safety and social responsibility, continuous improvement, openness and transparency. Having bagged the Deming Application Prize and Deming Grand Prize for continuous improvement in 2008 and 2012 respectively, Tata Steel has now been recognised as the global 'Industry Leader' in 'Steel category' by Dow Jones Sustainability Index. Besides being one of 'worldsteel's' Climate Action members, it has also been awarded the CII ITC Sustainability Prize, the 'Best-in-class Manufacturing' by TIME Award, the Prime Minister's Trophy for the best performing integrated steel plant, among several others.


Chief, Corporate Communications, Indi