TSFIF holds healthy baby contest
Jamshedpur, November 14, 2017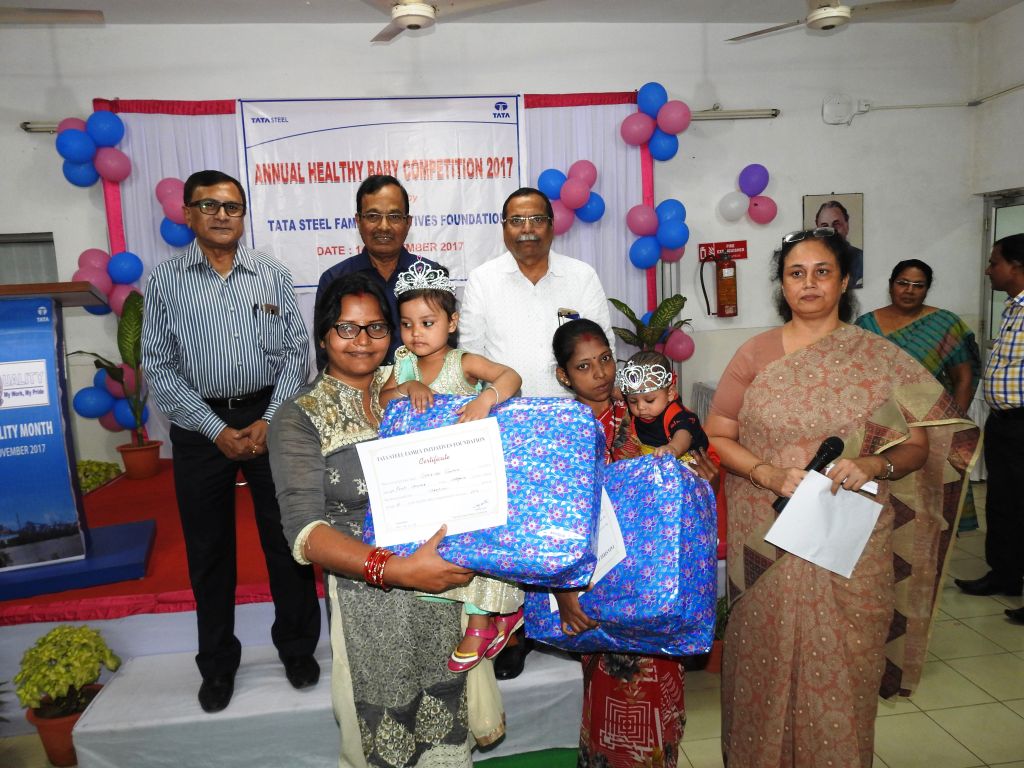 Tata Steel Family Initiatives Foundation (TSFIF) organized the 53rd Annual Health Baby Competition on Children's Day today.
This annual event of TSFIF intends to educate parents on proper immunization of the child, breastfeeding practices, healthy food and family planning.
This year, the preliminary rounds of the competition were held in 10 TSFIF-run clinics in Jamshedpur and adjoining areas. Over 2,000 babies from urban and rural areas were shortlisted for the competition, the final of which was held at Dhatkidih Community Centre today.
The criteria for shortlisting the participants included the health of the babies as well as the awareness level of their mothers.
Dr Maheshwar Prasad, Civil Surgeon, East Singhbhum, was the Chief Guest on the occasion.
A nine-member jury comprising chief judge Dr P C Mohapatra, Former Head, TSFIF, adjudged Samridhi Gautam and Manas Kumar 'champion baby girl' and 'champion baby boy', respectively.
Mr Niloy Mitter, Head, Health & TQM, CSR; Dr Pushpa Tiwari, Jt. Administrator – TSFIF and other staff members also attended the programme.