Tata Steel's Noamundi Iron Mine bags FICCI Safety Systems Excellence Award
New Delhi, August 23, 2017
The Noamundi Iron Mine (NIM) of Tata Steel received the silver prize in the large size category in the mining sector at the 6th FICCI (Federation of Indian Chambers of Commerce and Industry) Safety Systems Excellence Awards for Industry.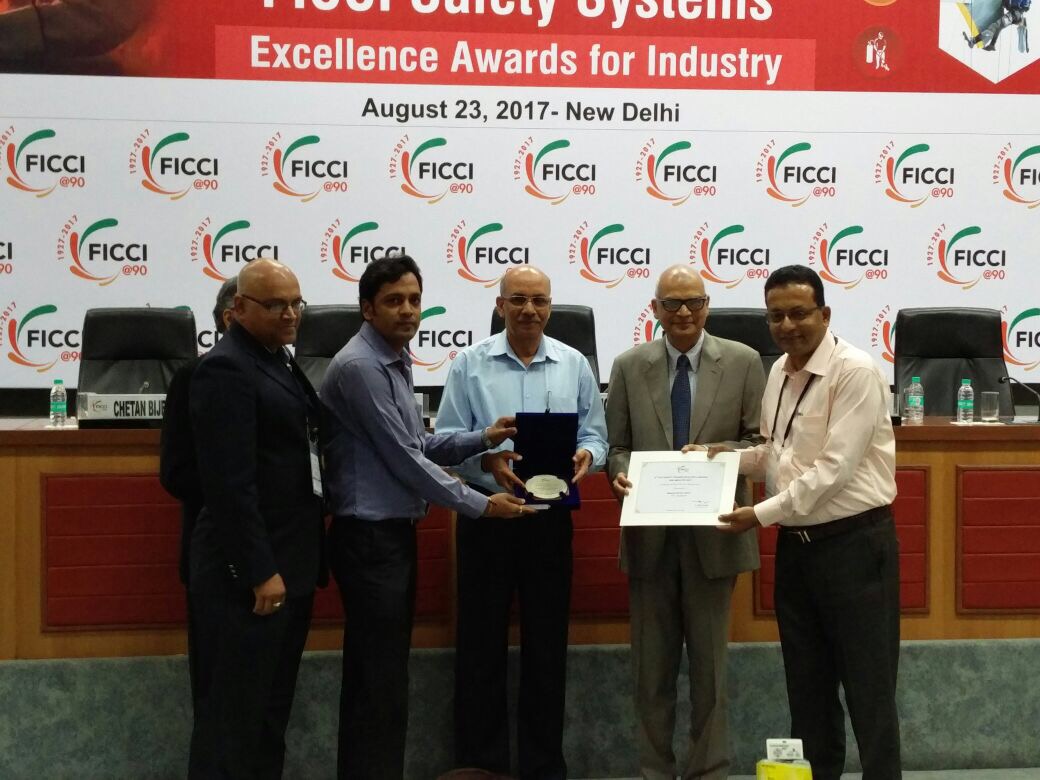 Mr Nirmal Bhattacharjee, Head (Processing Plant), Ore Mines & Quarries (OMQ), Tata Steel and Mr Jai Narendra Pratap Singh, Senior Manager, Safety, OMQ, Tata Steel received the award on behalf of Tata Steel from Dr Mangu Singh, Managing Director, Delhi Metro Rail Corporation Limited on August 23, 2017 at an award ceremony organized by FICCI at Federation House, New Delhi.
Mr Pankaj Satija, General Manager (OMQ), Tata Steel expressed his happiness and pride on receiving the award. He said: "We are honoured to receive this award for our efforts towards safety. We are committed to ensure safety and health of our workforce and community at all our operational sites. Safety comes first in Tata Steel and is an integral part of our business. We are in the process of creating a sustainable safety culture across all our operations."
Over the years, the awards have motivated companies to adopt best safety practices and systems in their sector benchmarked with the best in the industry. The 6th FICCI Safety Systems Excellence Awards was organized to recognise organisations for their commitment to safety at workplace and putting in place robust safety systems.
The objective of this award is to evaluate an organization's interest towards the well-being of its employees through adequate measures, not only for the regulatory requirements but also as part of management's commitment towards ensuring that the workforce is adequately protected through effective safety and health measures. The selection was based on three stage rigorous processes comprising of application evaluation, on-site audit and final presentation to the jury for the awards.