Jamshedpur Gears Up for Astad Deboo and The Flying Drummers
Jamshedpur, November 16, 2017
– A Performance for Peace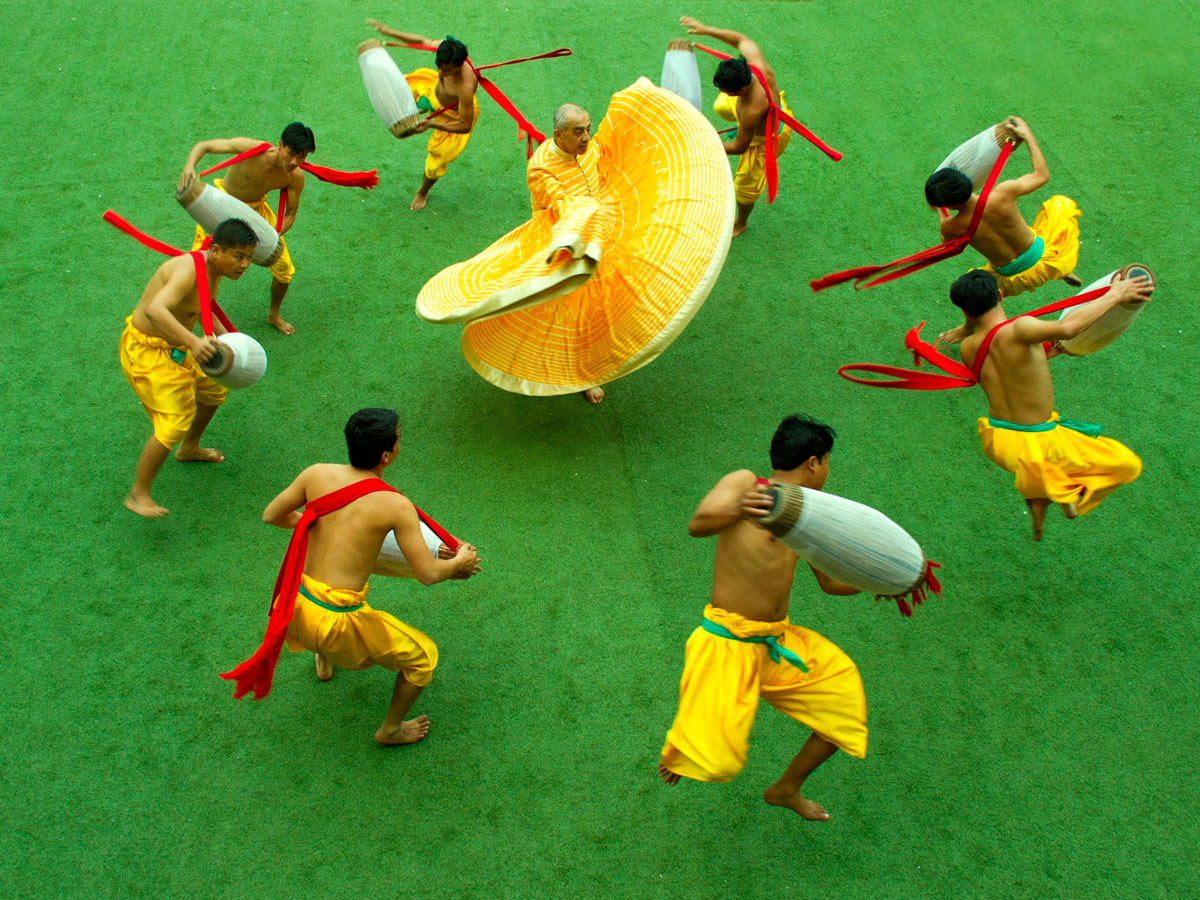 Padma Shri Astad Deboo a renowned contemporary dancer along with the Pungcholam and Dholcholam flying drummers coming from Manipur will be performing at the Fasy Auditorium, Loyola School on Friday November 17, 2017. The event is part of the Jamshedpur Winter Fest being organised by Tata Steel.
Titled 'Rhythm Divine II-River Runs Deep', the production has been running to packed houses across the world. In the words of Astad Deboo; "Rhythm Divine II is about peace and its inspiration lies in the northeastern part of India. The region is a heartbreaking amalgam of natural beauty and militant aggression, of lightning moves and glacial response, of the turbulence of politics and the calm pace of tradition, flowing one below the other like twin rivers. River Runs Deep begins on a gentle note, reflective of ordinary life as it is lived in the North East, with a gradual build-up to the sense of insecurity and even fear against which many people in the region actually conduct their existence."
Speaking about the upcoming performance, Kulvin Suri, Chief Corporate Communications India & SEA, Tata Steel said; "Astad Deboo is a legend in his own right and we are pleased to have him perform at Jamshedpur as part of the Winter Festival. His production Rhythm Divine II  promises to add unique grace and vigour to the festival with its message about peace told with the endurance of beauty and art expressed through dance." 
Astad Deboo began his tryst with North East India, sixteen years ago. A decade back, he engaged with the Pungcholam drummers who were young, vigorous and  steeped in their own cultural traditions, performing with their instruments in a comforting cycle of familiar security. In a bid to make them change, Astad found a prescient ally in their guru, Seityaban Singh, head of Shree Shree Govindji Nat Sankirtan in Imphal, who proved to be an invaluable ally. Rhythm Divine I was born in 2007 and has since then made the drummers part of the international cultural landscape in five countries. Nationally, they have crisscrossed the sub-continent, from Delhi to Pondicherry and Kolkata to Mumbai. The pull of the drums in a contemporary, highly evolved setting, has always drawn the deepest appreciation.

Seven years after the first work, Astad felt it was time to challenge the drummers in a different
direction, that of a more open articulation of old fears through bold, new creative choreography that reflects in music and movement, a brasher engagement with restlessness and frustration. In this way Rhythm Divine II was born.
Astad employs his training in Indian classical dance forms of Kathak as well as Kathakali to create a dance form that is unique to him, and has become a pioneer of modern dance in India. Throughout his long and illustrious career, he has worked with various prominent performers such as Pina Bausch, Alison Becker Chase and Pink Floyd, and performed in many parts of the world. In 2014 he conceptualised 'Rhythm Divine II'.
Entry to the event is free. It promises to be a treat to the eyes for all dance enthusiasts to watch and be captivated by Astad Deboo and the flying Pungcholam and Dholcholam drummers in what will be a truly brilliant performance. Gates will open at 6:30 pm at the Fasy Auditorium, Loyola School.
About Tata Steel
Tata Steel Group is among the top global steel companies with an annual crude steel capacity of 27.5 million tonnes per annum (MTPA) as on March 31, 2017. It is the world's second-most geographically-diversified steel producer, with operations in 26 countries and a commercial presence in over 50 countries. The Group recorded a consolidated turnover of US $18.12 billion (INR 117,420 crore) in FY17. Tata Steel Group is spread across five continents with an employee base of nearly 74,000. Having bagged the Deming Application Prize and Deming Grand Prize for continuous improvement in 2008 and 2012 respectively, Tata Steel has now been recognised as the global 'Industry Leader' in 'Steel category' by Dow Jones Sustainability Index (2015). Besides being a member of the World Steel Climate Action Programme, Tata Steel has also been felicitated with several awards including the Prime Minister's Trophy for the best performing integrated steel plant for 2013-14 (received in 2017), Best Risk Management by CNBC TV18 (2016), 'Best-in-class Manufacturing' award from TIME India (2016) and the 'Most Ethical Company' award from the Ethisphere Institute (2016), IIM Sustainability Award (2015), among several others.
Disclaimer
Statements in this press release describing the Company's performance may be "forward looking statements" within the meaning of applicable securities laws and regulations. Actual results may differ materially from those directly or indirectly expressed, inferred or implied. Important factors that could make a difference to the Company's operations include, among others, economic conditions affecting demand/ supply and price conditions in the domestic and overseas markets in which the Company operates, changes in or due to the environment, Government regulations, laws, statutes, judicial pronouncements and/ or other incidental factors.