INAUGURATION OF MERCY SCHOOL OF NURSING
Jamshedpur, February 22, 2017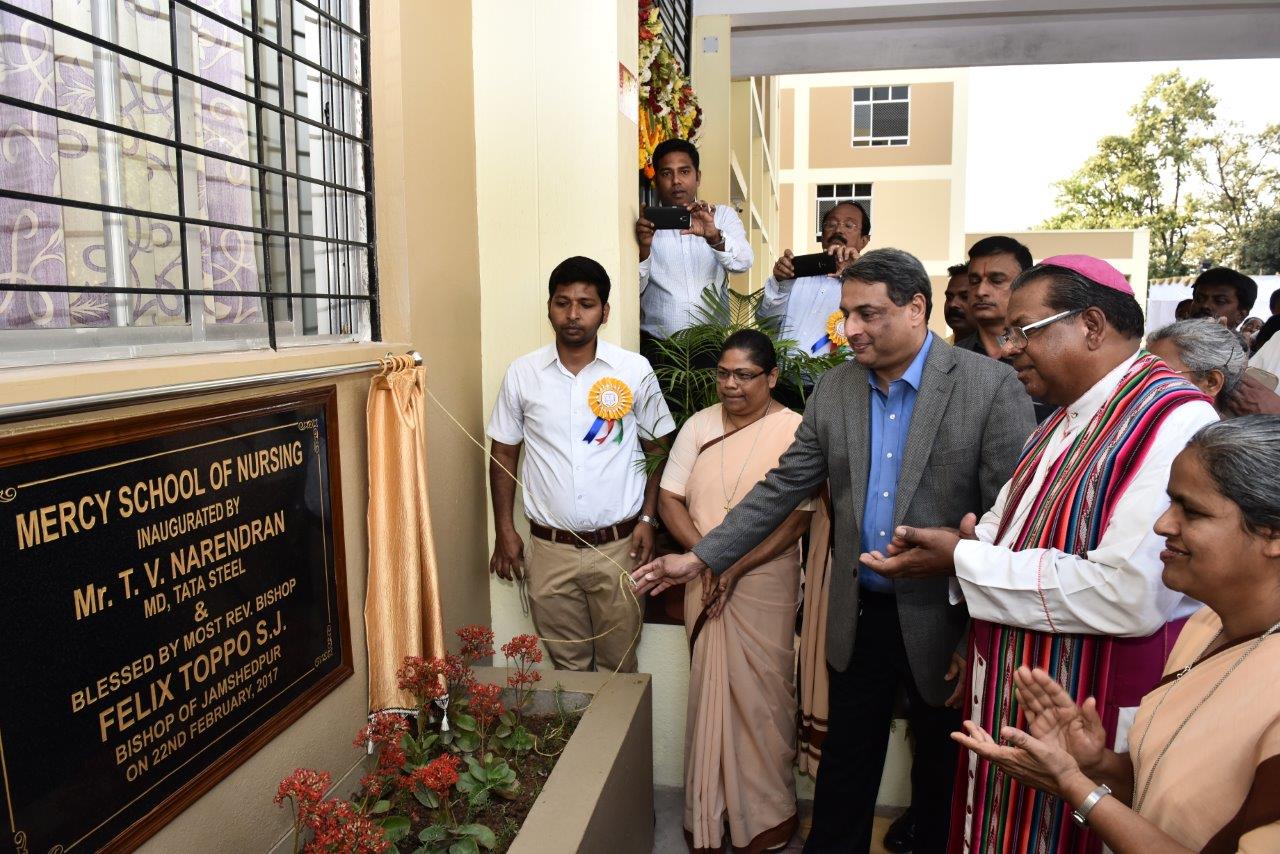 The 'Mercy School of Nursing'was inaugurated today by Mr TV Narendran, MD, Tata Steel, India and SEA at the Mercy Hospital with the the blessings of Bishop Felix Toppo SJ , Bishop of Jamshedpur.
The program included  unveiling of the plaque and inauguration of the School and the Hostel by the Chief Guest. Mr.Sunil Bhaskaran, VP CS, Tata Steel, the Provincial Superior, Faculty members, School Administrator and students were present for the ceremony. This was followed by a short visit of the facility by the Chief Guest and a cultural program. The hospital report was presented by the Administrator followed by the felicitation of the Guests.
The academic block has 7 well-furnished class-rooms and can accommodate up to 350 students. There are 6 laboratories, an 80-seater library, a conference room and rooms for the faculty. The Hostel can accommodate 320 students in 70 rooms. It has a spacious dining room and a study-room.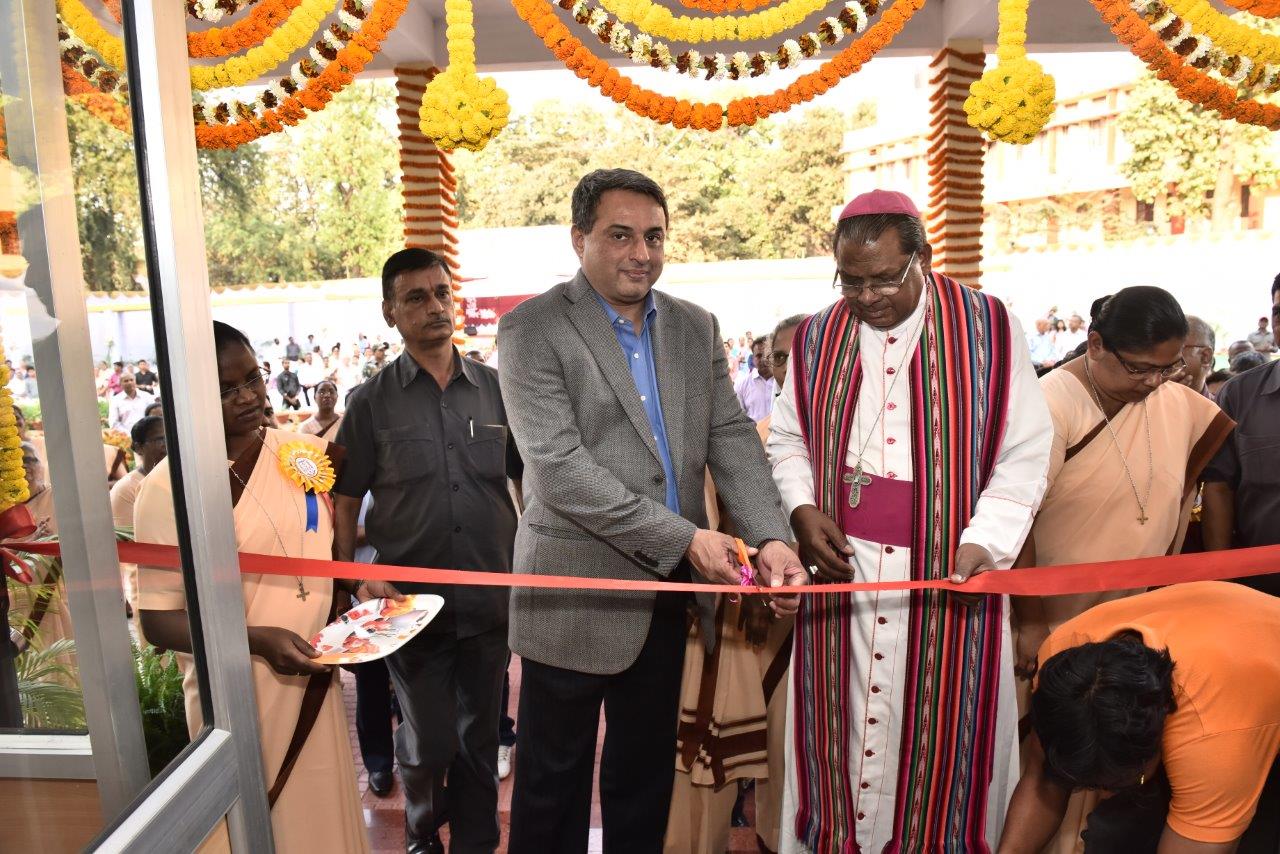 In the first batch there are 28 students who are undergoing a 3-year full-time, diploma course in General Nursing and Midwifery. The course is approved by The Indian Nursing Council, Jharkhand Nursing Council and Mid-India Board of Education. All the students are girls and mostly from SC/ST background.
Mercy Hospital strives to reach out to the weaker sections of the society to address their health-care needs by providing them best possible medical-care in a hygienically clean environment at an affordable cost.  The Hospital treats about 20,000 and 55,000 in-door and out-door patients, respectively, in a year. Besides Jamshedpur, they come from far-flung villages of Jharkhand, West Bengal and Odisha.