Tata Steel in association with VLCC imparts beauty training
December 23, 2016
These 23 young women from low income families on 23rd December, 2016 completed a six-month course on `beauty therapy and hair styling', which is jointly run by Tata Steel Skill Development Society (TSSDS) and Vandana Luthra Curls & Curls (VLCC). The 23 women comprised the fourth batch of the course.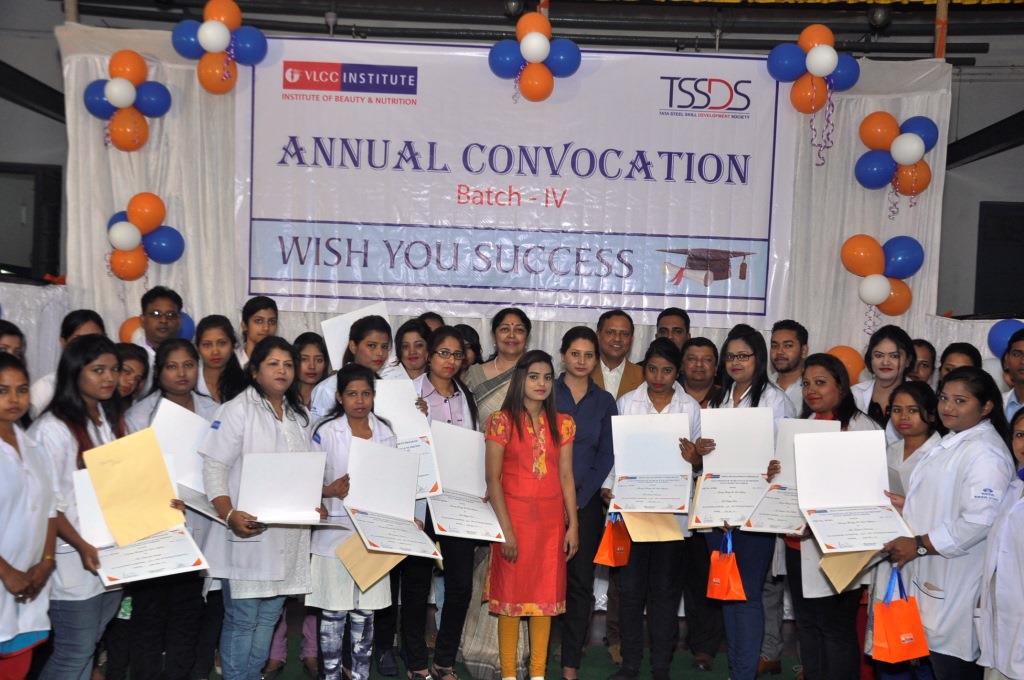 Social activist Ms. Ruchi Narendran gave away certificates to these women at a convocation ceremony held at Tata Community Centre.
"The course is just wonderful and will go a long way in making girls self-reliant. The beauty sector is now getting organised, and students completing this course will see multiple job openings coming their way," said Ms. Narendran, who was the chief guest on the occasion.
Among them, some have got job offers from prominent salons like DC Lounge, VLCC Health Care Unit, VLCC Beauty Fitness and Slimming Centre, Sun Spa & Wellness Retreat, the others have decided to start their own venture.
"The course is just great. It makes underprivileged girls, like me, attain self-independence and carve out an identity that is not dependent on husbands," shared Dimpal Devi, who couldn't study beyond class 10 owing to financial constraints.
Capt. Amitabh, Head, Skill Development, CSR, Tata Steel; Mr. Debashis Chatterjee, senior manager, Skill Development, CSR, Tata Steel; Mr Yogesh Thakur, Manager- Skill development and Training, VLCC; Ms. Kanika Prasad, Head of Institute, VLCC Jamshedpur were also present on the occasion.