Tata Steel commemorates 111th Birth Anniversary of Pandit Raghunath Murmu
Disom Jaher, Karandih, Jamshedpur, May 21, 2016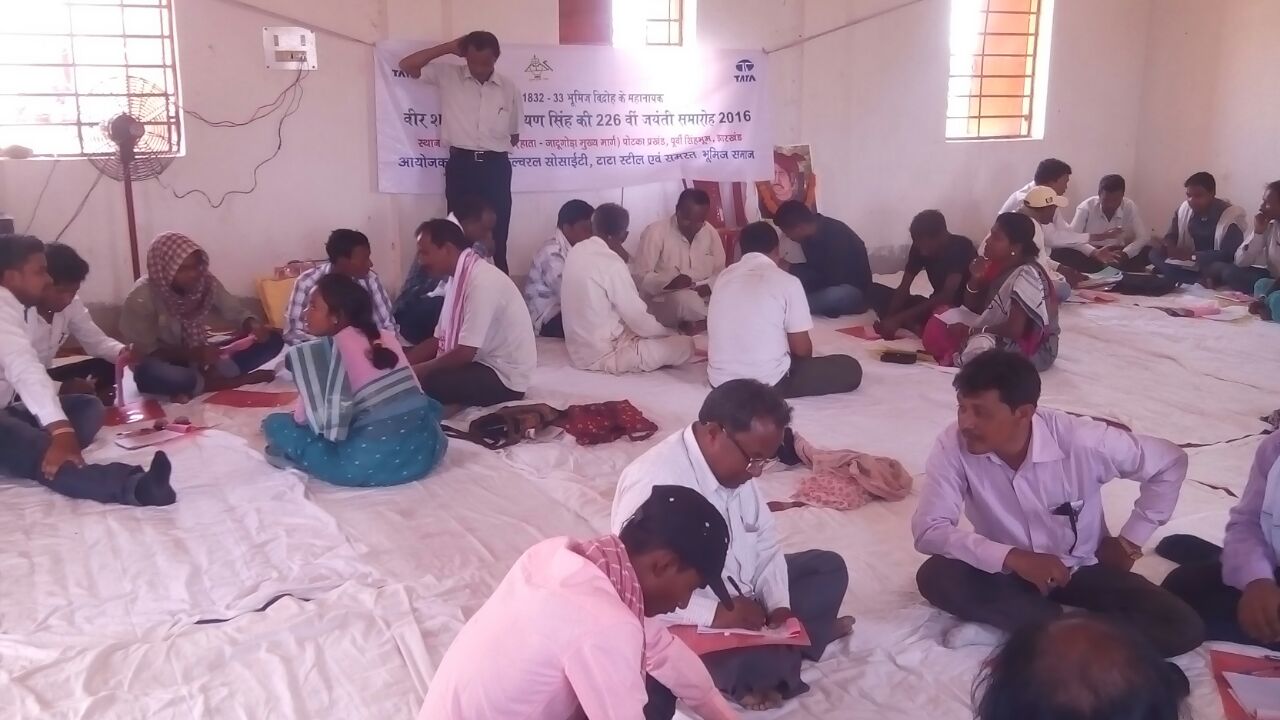 Tata Steel today celebrated the 111th Birth anniversary of Pandit Raghunath Murmu, at various locations in East Singhbhum and Seraikela-Kharsawan. Pandit Murmu is the creator of Ol-Chiki script of Santali language.

Tata Steel's Tribal Cultural Society organised devotional rituals (puja) and morning processions(prabhat pheri) at 14 locations of East Singhbhum and Seraikela-Kharsawan. Meritorious students and sincere teachers of TCS-run Ol-Chiki language classes were felicitated on the occasion.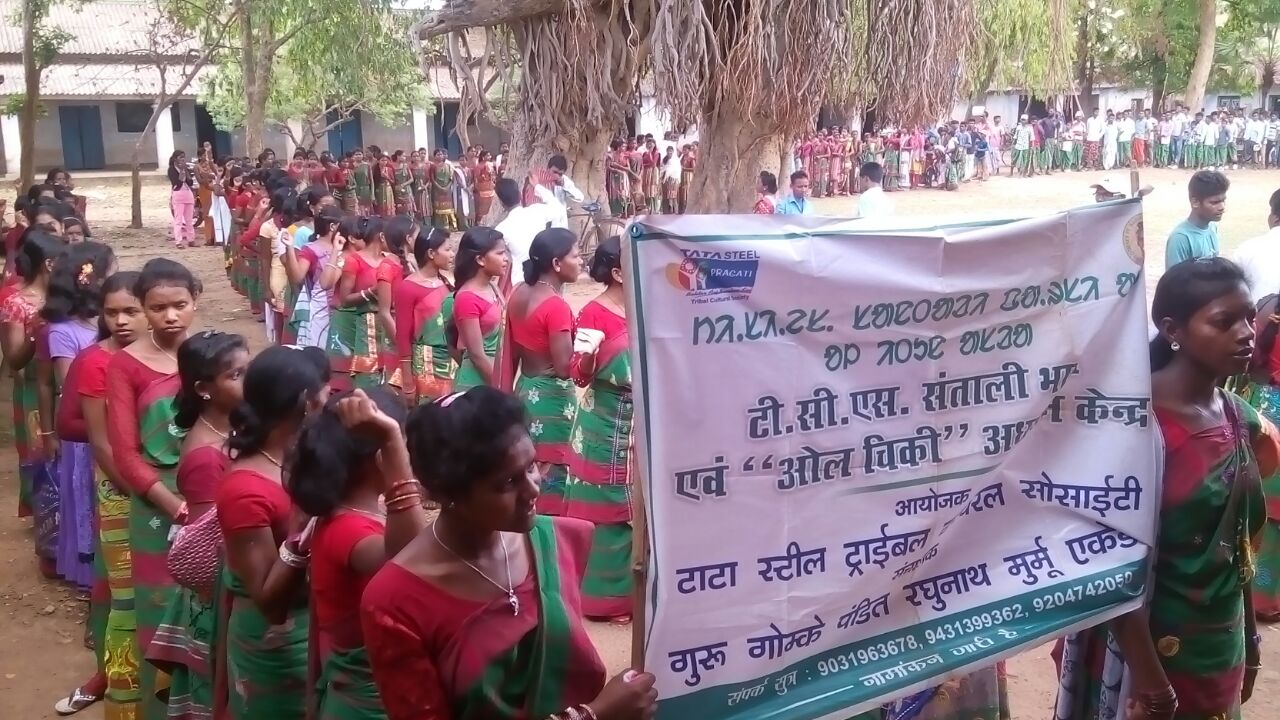 About Pt. Raghunath Murmu
Pandit Raghunath Murmu was born in Dandbose (Dahardih) village, Mayurbhanj district of Orissa.After a brief stint in technical profession, he took up the job of teaching in Badomtolia high school.During this time, he was drawn into Santhali literatures. Santhali is a language with its own special characteristics, and has a literature which dates back to the beginning of the 15th century. He felt that Santhals with their rich cultural heritage and tradition also need a separate script to preserve and promote their language, and therefore, he took up the work of inventing Ol Chiki script for writing Santhali. The Ol Chiki was unveiled in 1925. He wrote over 150 books covering novels,drama, poetry, and stories in Santhali using Ol Chiki as a part of his extensive promotion to empower the Santhal community culturally. "Darege Dhan", "Sidhu-Kanhu", and "Kherwal Bir" are among the most acclaimed of his works apart from "Bidu Chandan".