Tata Steel celebrated International Day of the World's Indigenous Peoples in Noamundi
Jamshedpur, August 09, 2016
The celebration witnessed participation from about 200 people.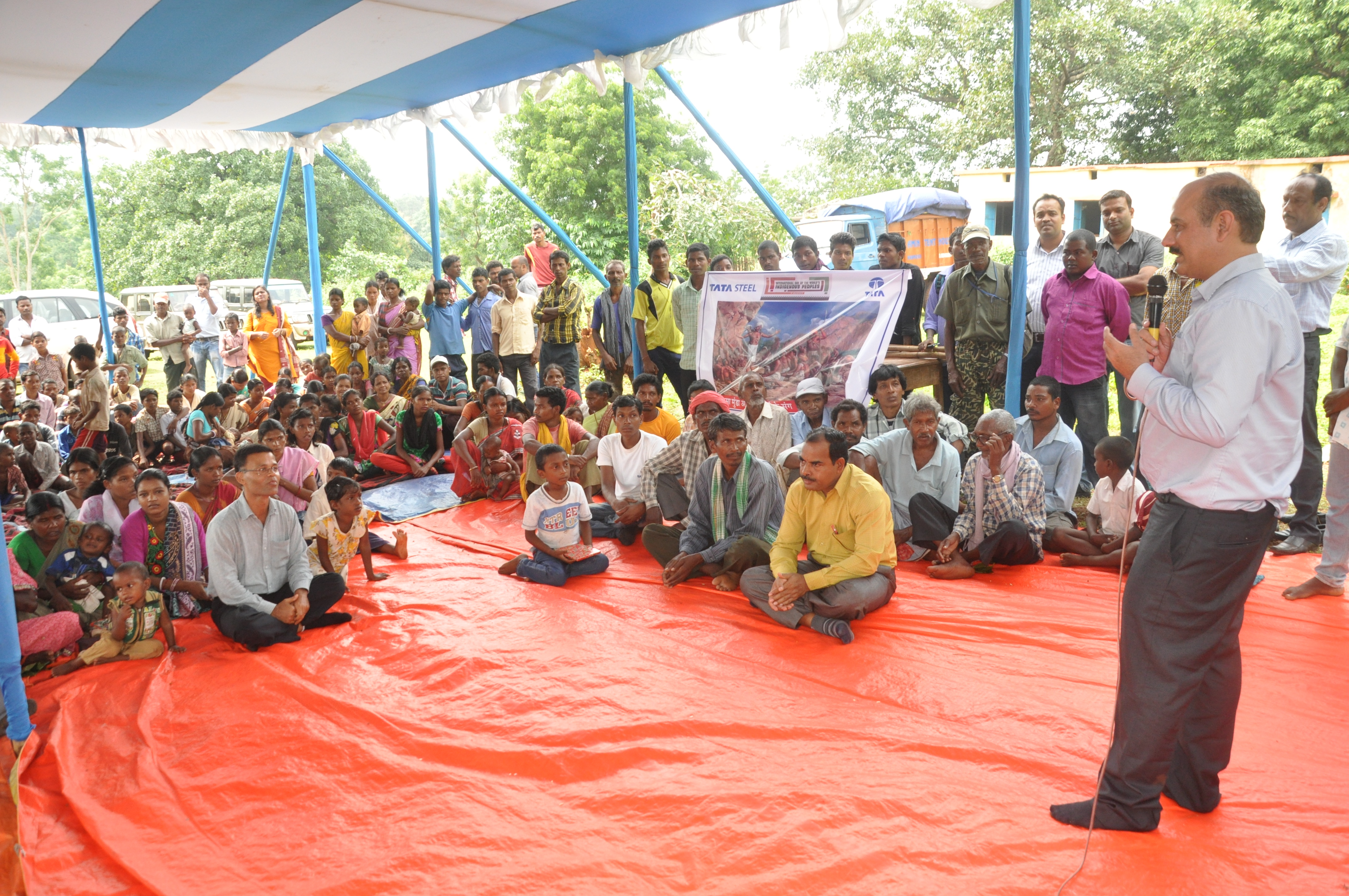 Tata Steel celebrated the International Day of the World's Indigenous Peoples, 2016 with tribal community today at village Kadajamba, Noamundi. For the first time, Tata Steel celebrated the event at a central location in the village acknowledging the "Akhara" concept of tribal community. About 200 people participated in the celebration.

The celebration included cultural performances by the local teams; panel discussions in the categories of old, medium-aged and young residents; street plays on tribal heroes; cultural performance of Kotgarh dance team; and sapling plantation in schools named after tribal leaders.

On this occasion, Mr Pankaj Kumar Satija, GM (OMQ), Tata Steel said: "We are extremely happy to witness such level of participation from the community. Tata Steel since inception has been working for the welfare and development of tribals. On a day like this, which is a celebration of Indigenous peoples' or adivasis around the world, we reaffirm our commitment to celebrate and preserve their cultures and traditions."

Mr Rahji Balmuchu, Member of Van Sanrakshan Samiti, Kadajamba village, Noamundi said: "I am very happy and excited to celebrate Adivasi Diwas with my fellow villagers. Today we remembered our leaders and deliberated about the education of our children. Tata Steel is helping us come mainstream in addition to preserving our culture and heritage".

Tata Steel caters to 46 villages spanning across Noamundi, Katamati, Joda and Jagannathpur blocks along with 13 Panchayats covering a total population of 50,000. Promotion of Ho classes, distribution of musical tribal instruments, celebration of tribal leaders days like Guru kol Lako Bodra & Birsa Munda Jayanti, organizing competition games with local Advasi Association in Noamundi, translation of books in Ho language in government schools, supporting local cultural programs like Kirtans , tribal festivals etc. are some of the initiatives taken up the company.