Tata Steel and Tata Workers' Union launch TWU Safety ABP FY'17
Jamshedpur, June 09, 2016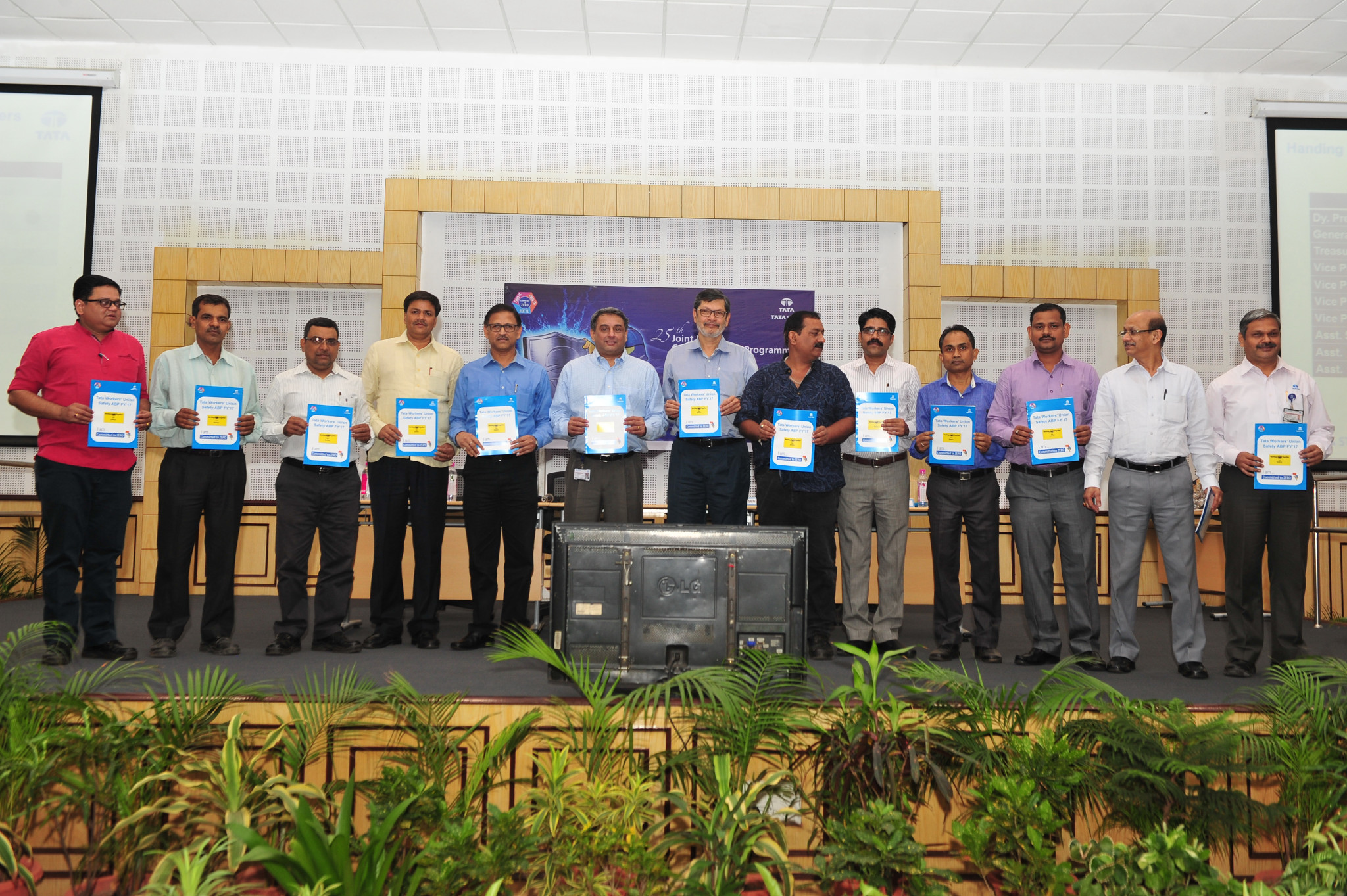 Tata Steel's Safety Department along with Tata Workers' Union today released the TWU Safety Annual Business Plan (ABP) FY'17 at Steelenium Hall, Tata Steel Works. The release event was also the 25th Joint Mass Communication Programme (JMCP) in Jamshedpur. Mr T V Narendran,Managing Director, Tata Steel India and SEA graced the occasion as the Chief Guest.

Speaking on the occasion Mr Narendran said that leadership from Management and Union should demonstrate its commitment to achieve and continue zero injury in the company. He said that we should have zero tolerance on safety and both, union and management should have a common goal on safety.

Mr Anand Sen, President, TQM & Steel Business, Tata Steel congratulated the efforts taken by the Union and looked forward to the future. He reflected on the journey of JMCP and said he was happy to see it take the shape of dialogue.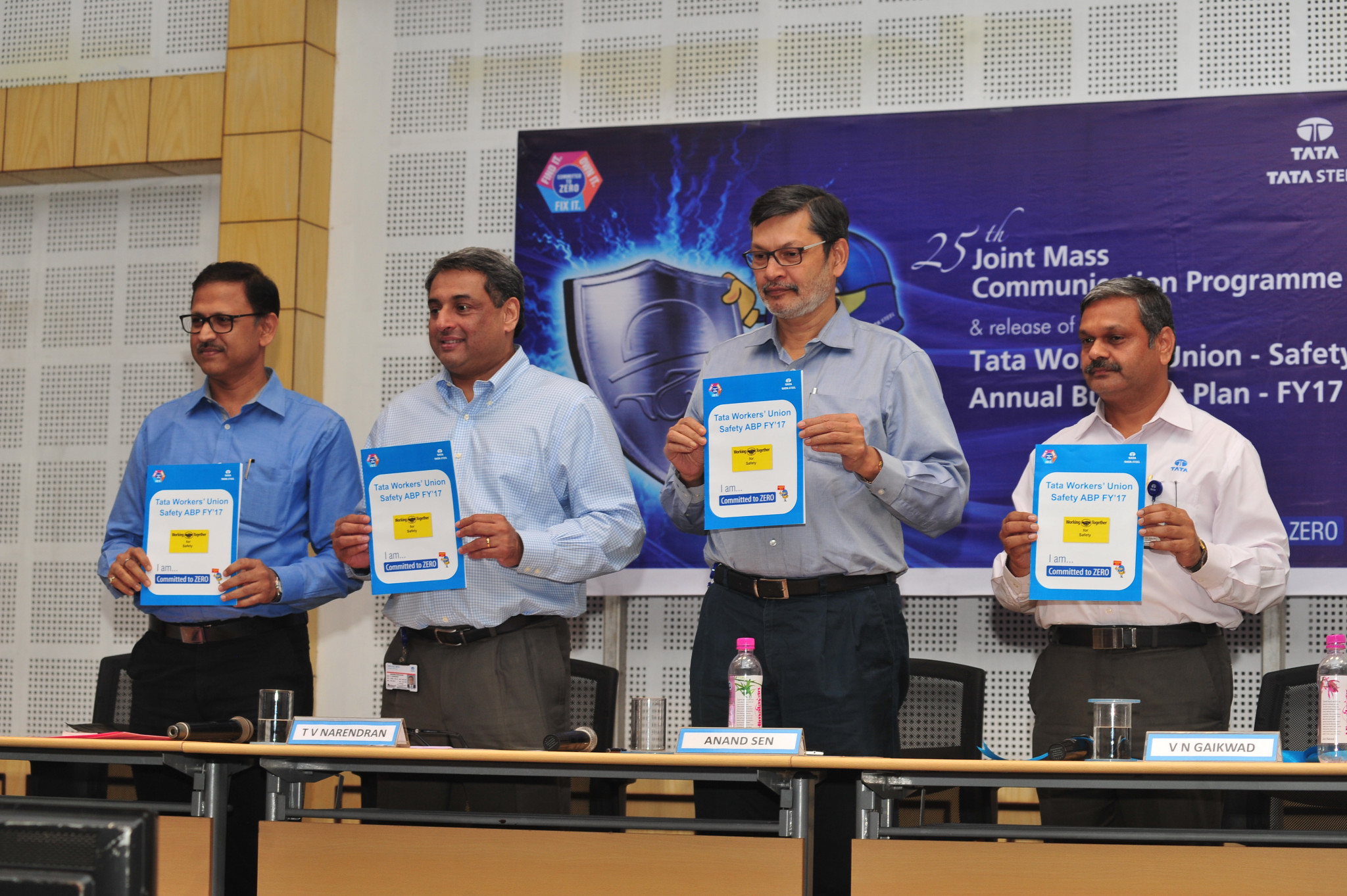 Mr R Ravi Prasad, President, Tata Workers' Union shared the role of the Union in Tata Steel's safety excellence journey . He also mentioned that this was the first time that the Union has initiated an ABP on safety. He further said that leadership training to all union committee members is one of the key focus points for this financial year.

Other dignitaries present on the occasion were Mr Sudhanshu Pathak, Vice President, Steel manufacturing,Tata Steel, Mr B K Das, Vice President, Iron Making, Tata Steel, Mr Suresh Kumar, Vice President, Shared Services, Tata Steel, Mr Vilas Gaikwad, Chief, Safety, Tata Steel, all Office Bearers of Tata Workers' Union along with other Tata Steel officers, Union committee members, vendor partners and safety professionals.Over 500 people attended the function.

About JMCP

Joint Mass Communication Programme (JMCP) is an initiative toward achieving Zero harm through the engagement of senior leadership team of management and union. Though, this was been done since the safety excellence journey started in Tata Steel, but it caught up real pace when Mr T V Narendran took over the charge of Vice President, Safety & Flat Products in 2010. The primary focus was to create a platform where senior leadership of management and union can engage with the contract employees to spread the message that safety is number one priority in Tata Steel.

The objectives of the programme includes:


Proactive initiative to improve safety at workplace
To enhance the involvement of contract employees in the Safety Excellence Journey of Tata Steel
To establish a two way communication with the contractor employees