Tata Steel endeavours to support rural vegetable growers
Jamshedpur, April 28, 2012
~First of its kind endeavour to promote rural vegetable growers of Jharkhand~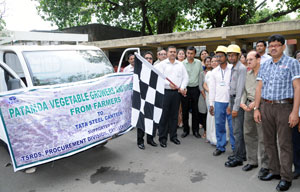 In one of its endeavours to promote the rural vegetable growers of Jharkhand, Tata Steel Rural Development Society (TSRDS), offered significant opportunities to them for farming, processing and trading activities. The vegetable supply to the Tata Steel canteen by the Patamda based Vegetable Growers and Suppliers was flagged off from the TSRDS Office.
TSRDS initiated the process by giving these farmers training on Entrepreneurship Training through Entrepreneurship Development of India, Gandhinagar. Tata Steel has been encouraging local villagers and especially tribal people to become entrepreneurs under the Affirmative Action. The initiative is first of its kind.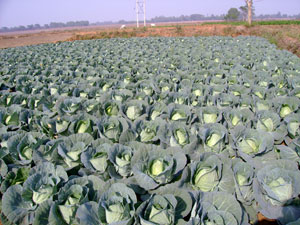 In the farmers group, initially Yadunath Gorai, Srimanth Mishra, and Chitan Hansda were involved with a 16 member's farmer's group out of which 12 were from the ST community. The initiative was taken forward by TSRDS with the farmers and TSRDS worked in collaboration with the Procurement Division, Canteen Services and AIWC through which the farmers would be supplying the vegetables. At present the supply will be done through AIWC.
Being quite progressive, apart from supplying vegetables to the canteen, the farmers have been regularly sending vegetables to Orissa, West Bengal and Delhi. The farmers group use the latest method of growing vegetables by which their production is maximum. These farmers mainly grow tomatoes and other seasonal vegetables like cauliflower, cabbage, beans, bottle gourd, cucumber etc.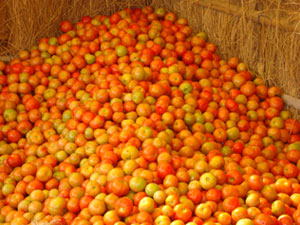 To make this initiative successful equal contribution was given by TSRSD, Procurement Division, Canteen Services and AIWC. In the near future TSRDS is planning to facilitate the supply of vegetables in the Guest Houses, Clubs and TMH.
During the progarmme Mr GM Sharan, Mr Nandi, Ms Dilith Castleton, Ms Shalini Kujur and other members of TSRDS team were present.