Million pound digital technology heralds quantum leap for Tata Steel's UK blast furnaces
November 18, 2022
Cutting-edge digital technology, which captures 1,000 data points every 10 seconds, is giving Tata Steel technicians an uninterrupted 3D view of the material being laid into the top of its two Port Talbot blast furnaces saving costs, energy and CO2.
The market-leading 'Topscan' technology has the potential to save the company millions of pounds every year by reducing the amount of coke required in the furnaces, and will reduce CO2 emissions by at least 50,000 tonnes annually. The technology will also play a major role in improving the furnaces' stability and efficiency.
Tata Steel UK has the ambition to reduce all CO2 emissions by 30% by 2030 and be a CO2 neutral steelmaker by 2045 – in support of the UK's ambition to be net-zero by 2050.
Recently the company announced it is to formally adopt Science Based Targets with respect to its programme of emission reductions and carbon neutral steelmaking aspirations. It has been working on a number of projects to reduce CO2 emissions which can now be passed on to customers in the form of certificates allowing them to make Scope 3 emissions savings.
Called Optemis Carbon Lite, the certificate-based insetting scheme - verified by external third party assurance organisation DNV - is a flexible offering allowing customers to choose the CO2 intensity reduction they need.  
The state-of-the-art unit is very similar to the technology commissioned on Blast Furnace 4 last year, which is already delivering invaluable insights and big cost savings and CO2 reductions.
The installation of Topscan into Blast Furnace 5 is expected to be complete by end November 2022.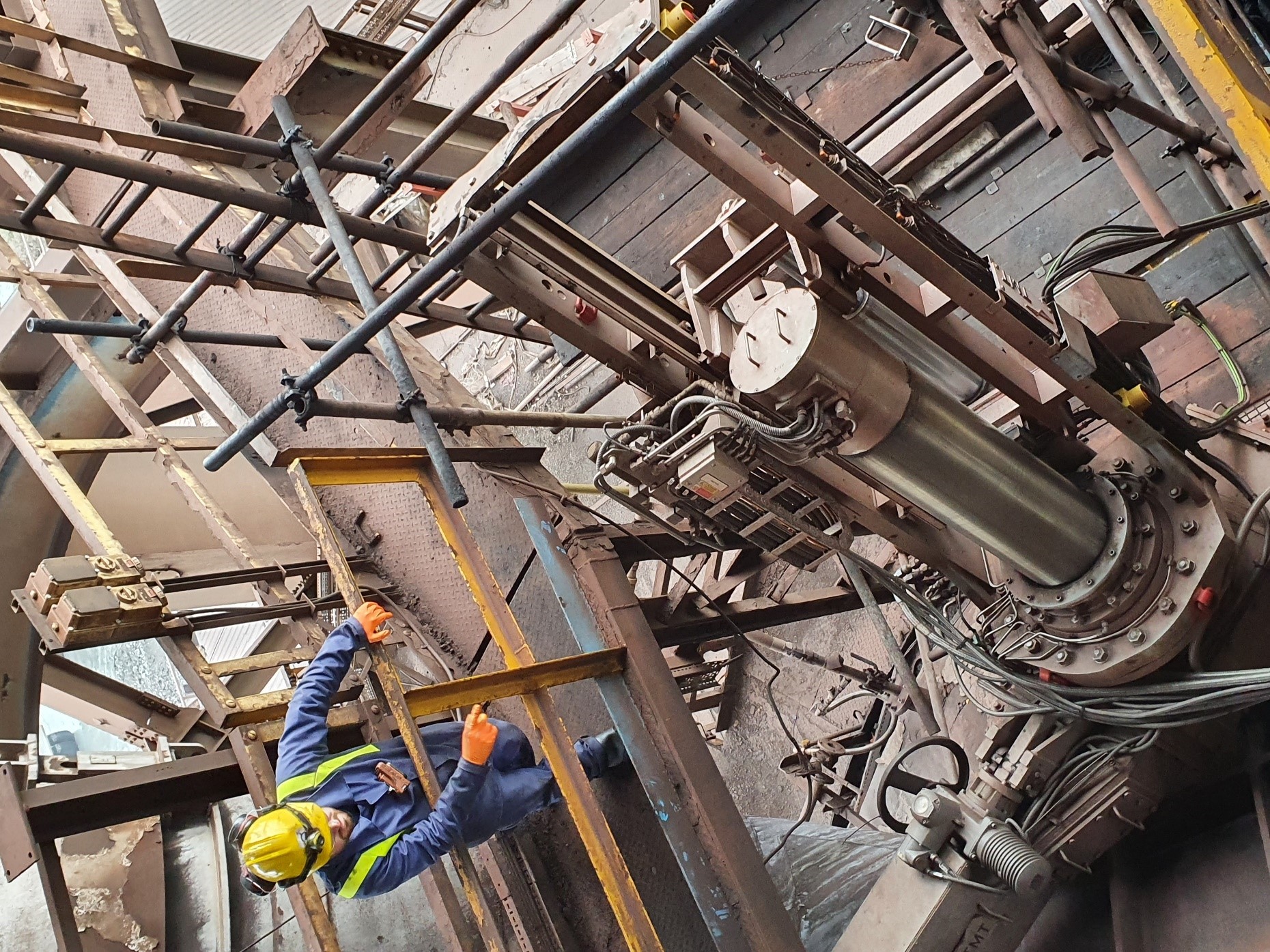 About Tata Steel UK
The Tata Steel Group has been named one of the most ethical companies in the world, and is among the top producing global steel companies with an annual crude steel capacity of 34 million tonnes. 

Tata Steel in the UK has the ambition to produce net-zero steel by 2045 at the latest, and to have reduced 30% of its CO

2

emissions by 2030. 

Tata Steel is the largest steelmaker in the UK with primary steelmaking at Port Talbot in South Wales supporting manufacturing and distribution operations at sites across Wales, England and Northern Ireland as well as Norway, Sweden, France and Germany. It also benefits from a network of international sales offices around the world.

Tata Steel employs more than 8,000 people and has an annual crude steel capacity of 5 million tonnes, supplying high-quality steel products to demanding markets, including construction and infrastructure, automotive, packaging and engineering. 

Tata Steel Group is one of the world's most geographically-diversified steel producers, with operations and a commercial presence across the world. 

The Group recorded a consolidated turnover of US $32.83 Bn in the financial year ending March 31, 2022.
Follow us

  Tata Steel UK

 Tata Steel UK

  Tata Steel UK

 Tata Steel UK