Eighth edition of Samvaad begins
Jamshedpur, November 15, 2021
The unique platform of Tata Steel Foundation celebrates the tribal way of life
This year it will see participants from 25 states and five Union territories ~
Samvaad, a one-of-its kind pan-India tribal conclave organised by Tata Steel Foundation, unfolded today taking the conversations and celebrations onto digital and live platforms. The conclave began with paying homage to Bhagwan Birsa Munda, India's most widely revered tribal icon. Birsa Topno, Parom Topno Padha Raja, Dashmath Hansdah, Torop Pargana, Jugsalai, Ganesh Patpingua, Manki and President Munda Manki Sangh, Uttam Singh Sardar, Hatu Muda, Rejan Guria, Convenor, 22 Munda Padha System, Sudarshan Bhumij, elder member of Bhumij Community, Rameshwar Singh Kuntia, Secretary, Munda Manki Sangh and Avneesh Gupta, Vice President TQM and Engineering and Projects Tata Steel formally declared the Conclave 'open'.
Samvaad 2021 is bringing together 187 outstanding tribal artists, home chefs, healers, culture crusaders and leaders in person in Jamshedpur, along with more than 4,000 women, men and children from communities of 87 tribes across 25 states and 5 union territories in India who will login to the dialogue remotely, in a bridgital format. 
T V Narendran, CEO & Managing Director Tata Steel & Chairman Tata Steel Foundation and Chanakya Chaudhary, Vice President Corporate Services, Tata Steel & Director, Tata Steel Foundation also logged in for the event virtually, and extended their greetings to the event participants. Sourav Roy, Chief, Corporate Social Responsibility, Tata Steel, felicitated the dignitaries from the tribal communities during the event. The inauguration was also screened at 110 locations by an extension of the Samvaad family across grassroots India.
The theme for Samvaad this year is 'Reimagine' that hopes to embark on deeper, patient and representative exploration of what this reimagination means for tribal communities.
The event at Tribal Culture Centre, Sonari, Jamshedpur witnessed live performances by various tribal groups which includes a prayer song by Adivasi Romoj Akhra, Fikral dance by Bhumij Tribe, Karsa dance by Oraon tribe, life story of Birsa Munda through Mayurbhanj Chhau among other. Sound of eleven nagaras reverberated the ambience with audiences regaling the rich culture and legacy of tribals.
The next four days will witness a cross-pollination of ideas among tribal women and men who will join online and celebrate the vibrant cultures of the different tribes. 
Curated workshops will be organised to select 10 Samvaad Fellows out of total 17 shortlisted applicants from 17 tribes of 12 states. They will go through final selection process led by an eminent jury panel. Names of final Samvaad Fellows will be announced on November 19, 2021.
Tribal artisans will also showcase their talent as 25 artists from 8 tribes of 7 states, representing 12 art forms, are coming together for art residency where they will interpret Samvaad on 8 stunning canvases. Besides 180 tribal healers from 21 tribes of 11 states are coming together to renew dialogue on formation of the National Tribal Healers Association and a revised mandate fit for the new emphasis on health systems.
Moreover, Samudaay ke Saath will see Film Screening on themes related to tribals. 1,500 school students across India will be taken through cinema-led story telling sessions to spur conversations on the best of tribal culture, wisdom and way of life. This will combine physical screenings in Jamshedpur and online shows on the Samvaad youtube channel.
Every evening, a number of performances by tribal communities across the country will be showcased on the YouTube channel (https://www.youtube.com/channel/UCtyIjTKJAYEaMH3BkcHRVzw)
. A number of popular tribal bands like Sofiyum and Purple Fusion feature among the list.
Links:
Samvaad webpage: https://www.tatasteel.com/initiatives/samvaad/index.html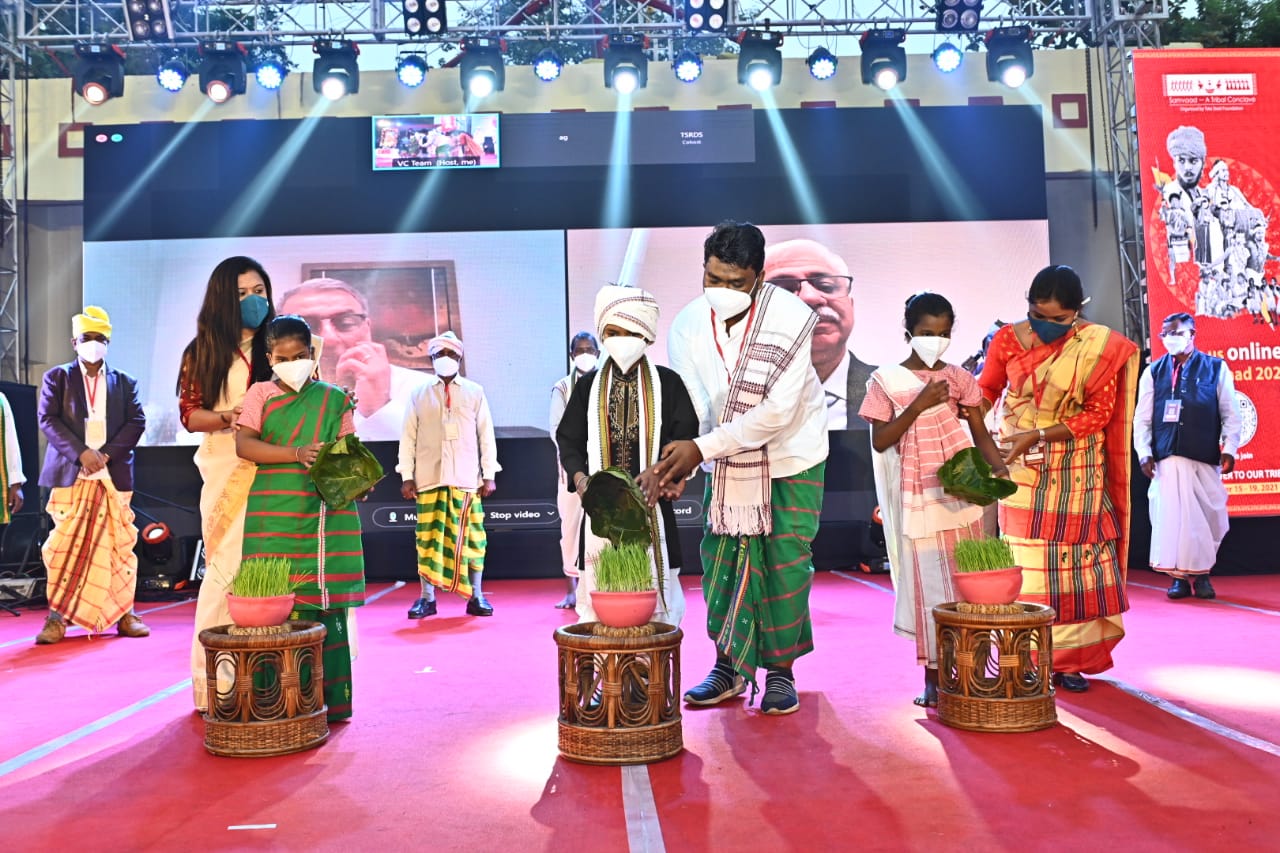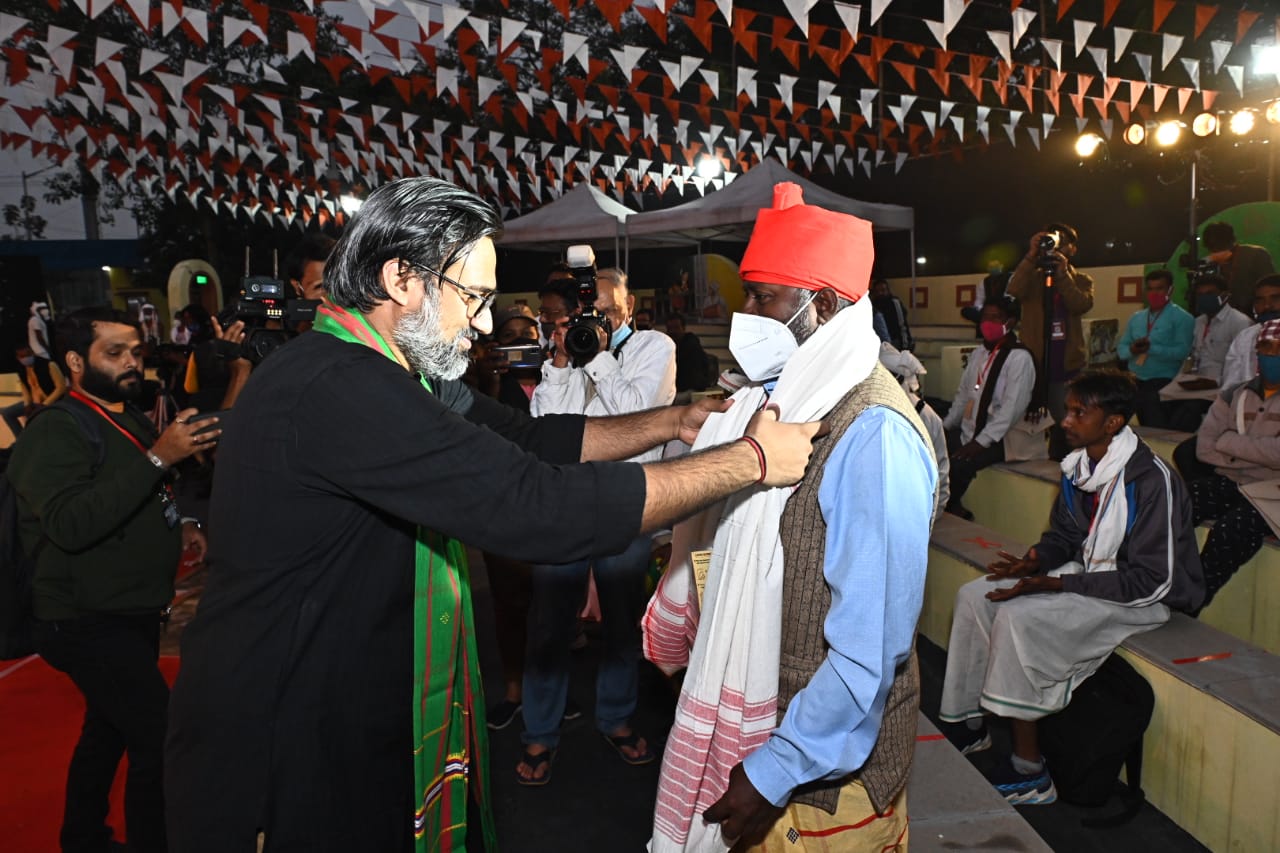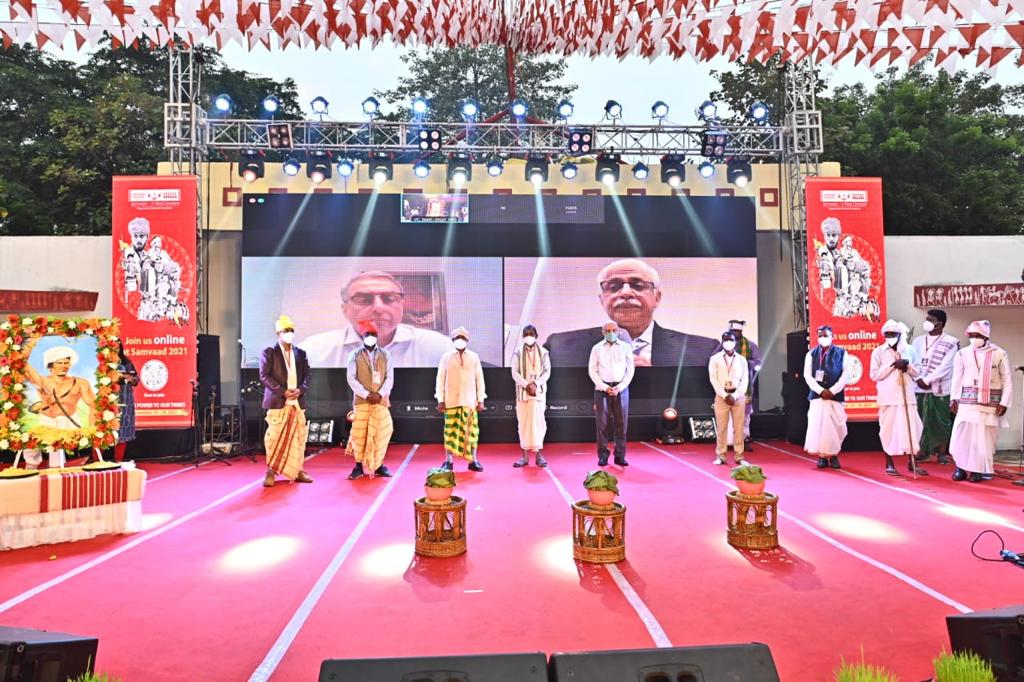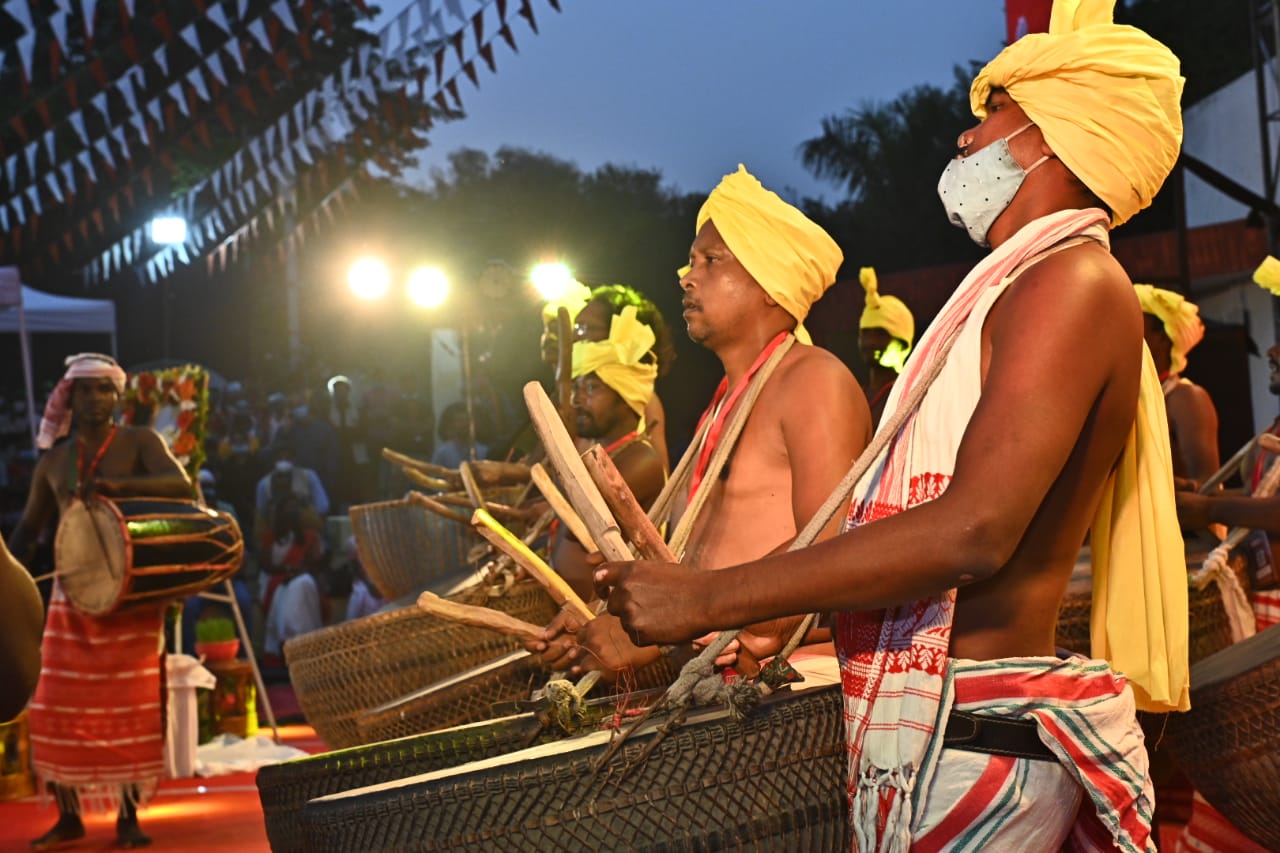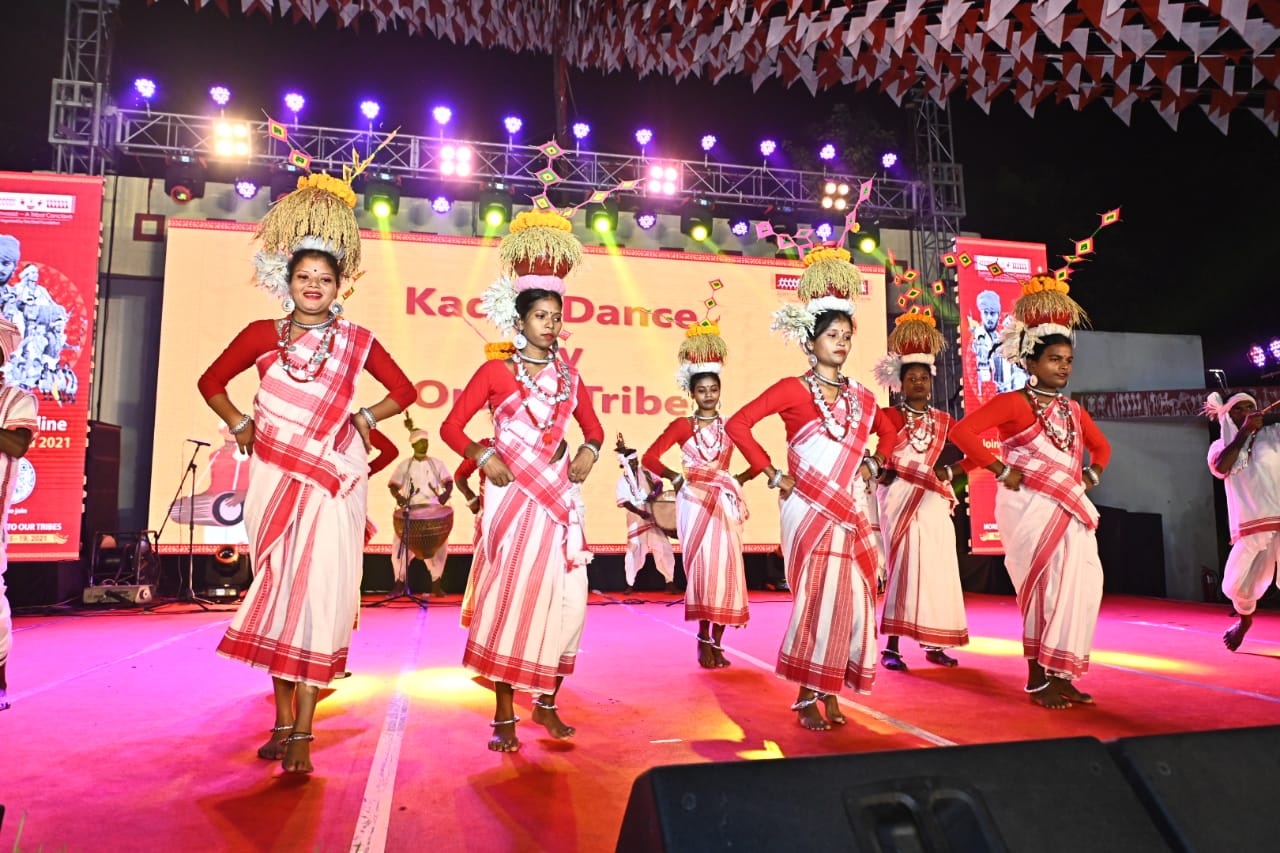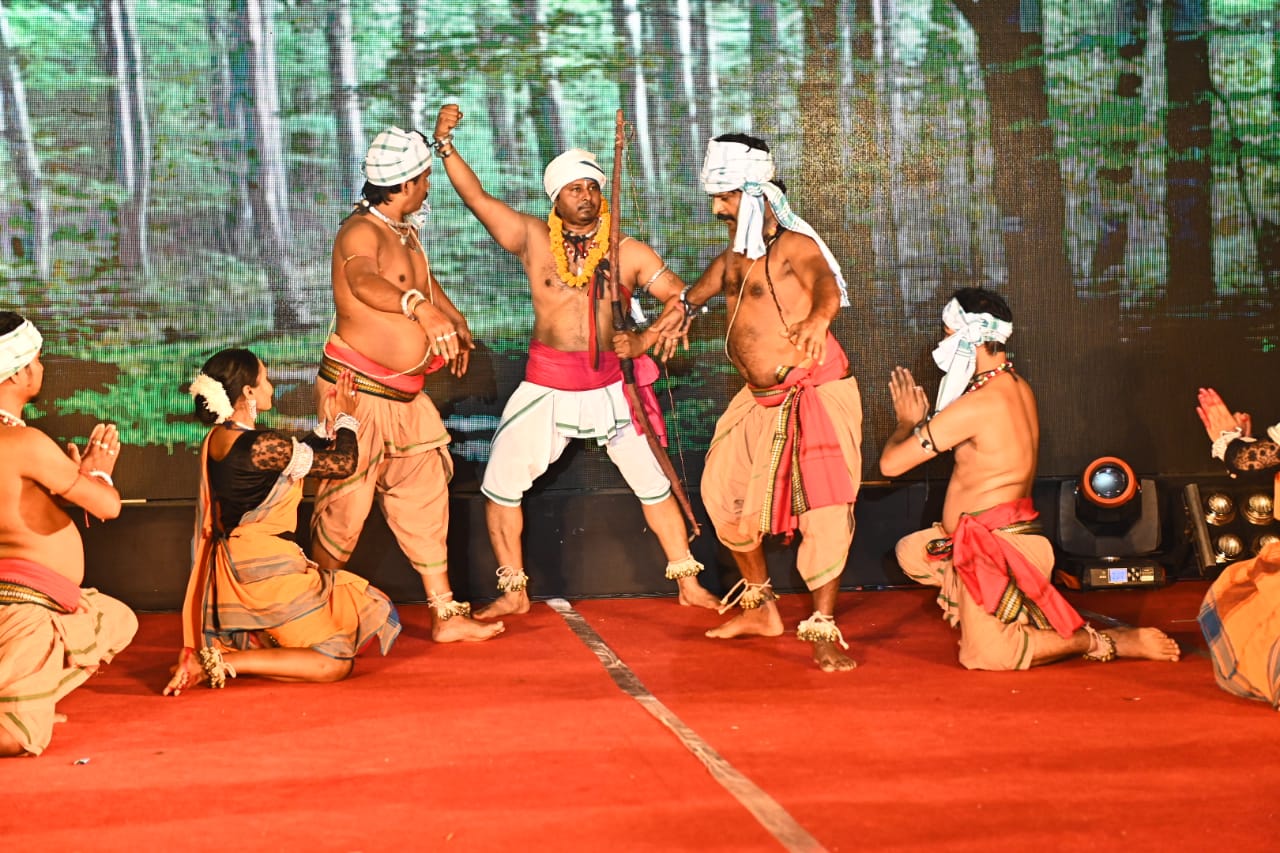 About Tata Steel Foundation:
Tata Steel Foundation (the Foundation), a wholly owned subsidiary of Tata Steel Limited, was incorporated on August 16, 2016 under Section 8 of the Companies Act 2013. The Foundation operates across 4,500 villages in the states of Jharkhand and Odisha through a 600-member team reaching over a million lives annually. The Foundation is focused upon co-creating solutions, with tribal and excluded communities, to address their development challenges. During this process of co- creation, the Foundation endeavours to develop and implement change models that are replicable at a national scale, enable significant and lasting betterment in the well-being of communities proximate to the Company's operating locations and embed a societal perspective in key business decisions.