With massive footfalls, stellar conversations, the final day of 'Tata Steel Kolkata Literary Meet 2020' ends on a high note of substance and bonhomie
Kolkata, January 27, 2020
Kolkata's premier literary festival, the Tata Steel Kolkata Literary Meet, ended yesterday after a fifth day packed with debate, discussion, humour and sunshine.
Accessible and open to all, this year, the literary meet witnessed one of the highest-ever footfall and hosted discerning speakers, authors and artists from around the world with over 70 exhilarating sessions. Conversations on the final day showcased a multiplicity of voices, from iconoclast novelists to experts, reflecting the truly global and relevant reach of "Tata Steel Kolkata Literary Meet 2020".
With a large chunk of the audiences representing the young, the meet's outreach to shape minds and inspire imaginations has tremendous transformative potential. As always, the meet empowered participants through the stories it told and the importance it continued to emphasise upon the idea of dialogue to seek solutions - something which the divisiveness of the modern world chooses often to dismiss.
Nearly 150 world leading names and minds in the fields of fiction and non-fiction writing, musicians, poets, singers, actors and politicians created a feast of words in the City of Joy, including Ruskin Bond, Joanne Harris, Amitav Ghosh, Ann Cleeves, Ayushmann Khurrana, Pandit Hari Prasad Chaurasia, Nandita Das, Bibek Debroy, Kunal Basu, Srijato, Anuj Lugun, Niranjan Iyengar and Shashi Tharoor.
A special "Epilogue" session titled "Good Economics for Hard Times" featuring Noble Laureate Abhijit Vinayak Banerjee in conversation with Udayan Mukherjee will be held on Monday, 27 January 2020 from 7.30 p.m. at the Grand Steps of the iconic Victoria Memorial Hall.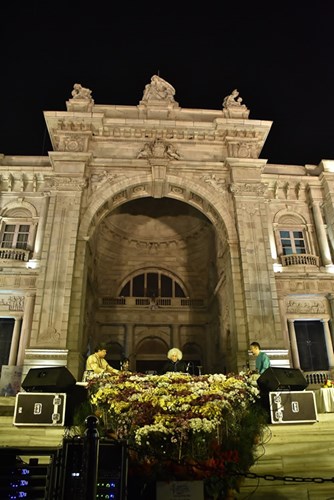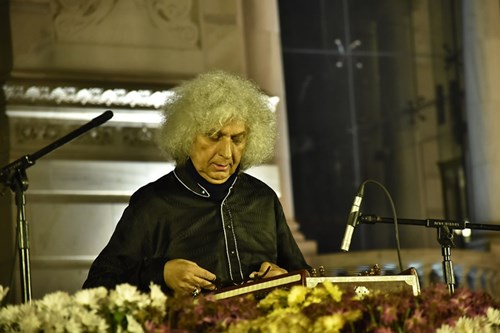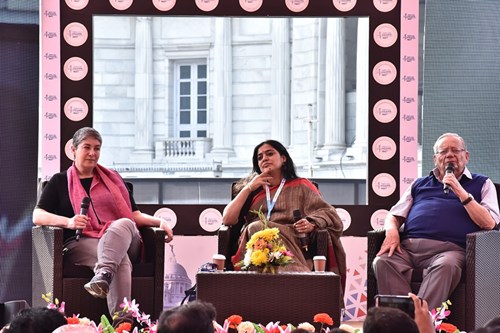 To know more, please visit
https://kolkatalitmeet.in/2020/
https://www.facebook.com/kolkatalitmeet/
About Tata Steel
Tata Steel group is among the top global steel companies with an annual crude steel capacity of 33 million tonnes per annum. It is one of the world's most geographically diversified steel producers, with operations and commercial presence across the world. The group (excluding SEA operations) recorded a consolidated turnover of US $22.67 billion in the financial year ending March 31, 2019. In 2018, Tata Steel acquired Bhushan Steel Ltd (now renamed as Tata Steel BSL Ltd).
To know more, visit www.tatasteel.com     
About Gameplan
Set up in 1998, Gameplan Sports Pvt. Ltd. Is one of India's foremost corporate branding agencies, working primarily in the fields of sports and literature. We seek to present innovative and cost-effective ideas that give sponsors maximum exposure. Our activities include marketing and management of international and domestic sponsorship rights in India; marketing and management of Indian and international cricket tournaments, player endorsements, syndicating content in print and electronic media, instadia advertising, 3-D signs, event management – in more than just sport – event promotions, hospitality and Insignia memorabilia. To know more, visit: