Tata steel pays homage to its Founder Jamsetji Nusserwanji Tata on his 181st birth anniversary
Jamshedpur, March 03, 2020
Tata Steel paid homage to its Founder Jamsetji Nusserwanji Tata on his 181st Birth Anniversary. Present on the occasion were Mr N Chandrasekaran, Chairman Tata Sons, Mr T V Narendran, CEO & Managing Director, Mr Koushik Chatterjee, Executive Director and CFO, Vice Presidents of Tata Steel and other dignitaries.
The festivities began at 7:30 AM with March Past by the contingents of different Departments of Tata Steel at the Works Main Gate inside the Tata Steel premises. Homage was paid by all at the Founder's Statue located near the Gate.
Speaking to the media at the venue, Mr N Chandrasekaran said: "It is indeed a pleasure to visit Jamshedpur. This clean and green city is an actualization of the vision of our Founder and is today a role model of sustainable urban development."
"Tata Steel is on a growth path despite the poor macro-economic conditions in India. We expect steel demand to pick up on the back of increased government spending on infrastructure and revival of the domestic economy. We are already seeing early signs of revival and expect FY 21 to be a better year for the steel industry than FY 20," he added.
There were 10 floats by various departments and group companies and over 40 contingents for March Past. JUSCO bagged the Best Float award, while Corporate Services was adjudged as the Best Contingent.
Flag-off of Founder`s Day Pageantry at Postal Park
Mr N Chandrasekaran, Chairman, Tata Sons flagged off the pageantry tableaus at Postal Park, Bistupur on March 3 and addressed the citizens of Jamshedpur on this occasion.
Addressing the citizens of Jamshedpur at Postal Park, Mr Chandrasekaran said: "Jamshedpur as a city embodies the spirit of the Founder's vision and holds a place of pride in the nation. The inclusive spirit of the city is commendable. Tata Steel will remain committed to the development of the city and I thank the citizens and their families for Founder's Day celebrations."
He also met the volunteers of the cleanliness drive in Jamshedpur. The pageantry tableaus that participated were Tata Motors, Social Organisations, and Jamshedpur Armed Force.
Steelennium Hall Exhibition in Jamshedpur Works
Mr N Chandrasekaran, Chairman Tata Sons inaugurated the exhibition at Steelennium Hall in Jamshedpur Works along with Mr T V Narendran, CEO&MD and Mr Koushik Chatterjee, Executive Director and CFO in the presence of all Vice Presidents and senior officials of the company.
The theme for the exhibition was "Future Ready – Connected. Agile. Sustainable". The projects showcased by various departments of Tata Steel highlighted the Synergy across Tata Steel Group including group companies.
On the occasion, the mining book "An Exploration of Mining and its Impact on Mankind" was released. The mining book provides an understanding of the magnitude of the impact of mining over the entirety of human history with special reference to India and Tata Steel.
Quiz on Steel Express Train
"Quiz -on-the-go was hosted on Steel Express train today. The quiz was organised in the AC compartments during the onward journey between Tatanagar and Howrah. The quiz encompassed facets of J N Tata and the city of Jamshedpur. Passengers got an opportunity to participate and win on the spot prizes.
Founder`s Day Sports
On the occasion of Founder`s Day, Founder`s Day Sports was organized in Gopal Maidan. Host of sporting events like run, relay, shot-put, pick and run, dribbling TT ball, tug-of-war, etc. were organised for men and women of Tata Steel.
Day 2 of Jubilee Park Illumination and the Exhibition
Lighting of the Jubilee Park and the exhibition there, which was inaugurated by Mr N Chandrasekaran, Chairman, Tata Sons on March 2, 2020 at 6:30 pm is open for public viewing from 6 pm to 11 pm till March 5.
Like every year, the story of Jamshedpur is displayed in the exhibition for the citizens of Jamshedpur. The exhibition showcases the key highlights of the Green City, Clean City and the Steel City. Day 2 witnessed massive footfall in Jubilee Park.
Day 2 of the Technical Exhibition at SNTI
The Day 2 of the 12th Technical Exhibition titled Techex 2020, an exhibition of engineering prowess at SNTI from March 3-5, 2020. The young trainees at SNTI and NTTF, employees of Tata Steel and its subsidiaries and Tata group of companies showcased innovative models based on the principles of science and engineering.
Mr T V Narendran, CEO & MD along with other senior leaders of Tata Steel inaugurated the 12th Technical exhibition (TechEx 2020) at SNTI on March 2. People from all walks of life paid a visit to the exhibition including students from various schools and colleges. The exhibition will remain open on March 3-4 from 9 am to 6 pm.
Inauguration of "Suraksha Kendra"
On March 2, a Safety Leadership Development Centre and Tactical Centre called "Suraksha Kendra" was inaugurated by Mr N. Chandrasekaran, Chairman Tata Sons. Mr T V Narendran, CEO & MD, Mr R Rabi Prasad, President TWU, Mr Sanjiv Paul, Vice President (Safety, Health & Sustainability), all other Vice Presidents, office bearers of TWU, and officers of Tata Steel were present during the function.
Safety Leadership Development Centre is the state-of- the-art Digital Centre developed to impart safety training to officers, employees and contract workers, aiming to develop safety skillsets required for plant and building competency and capability all along. The centre is equipped with latest digital technology, including audio-visuals to complement safety instructions, crucial for every employee. Real-life like mannequins, various Persona Protective Equipments and safety gears applicable for specific jobs and tasks are on display, with illustrative posters on safety.
On the other hand, the Tactical Centre as part of the Safety Leadership Development Centre is an Emergency Response and Command centre, using latest digital technology with real-time data monitoring and analysis. This centre is modelled and benchmarked with Tata Steel Europe's Centre and practices, to meet any exigency. In case of an emergency, this state-of-the-art facility will function as Offsite Emergency Response Centre.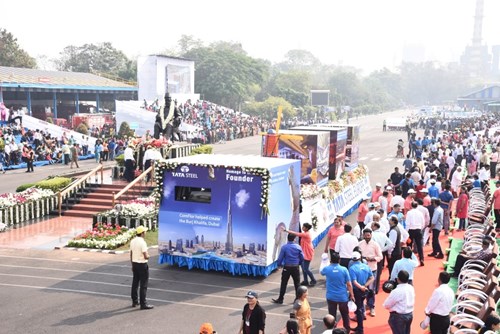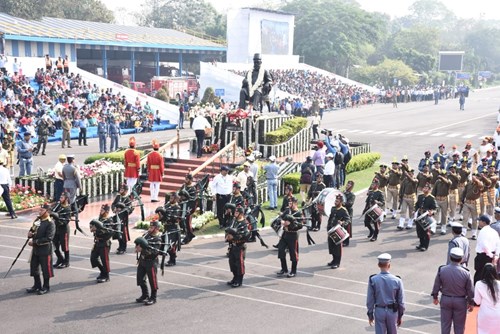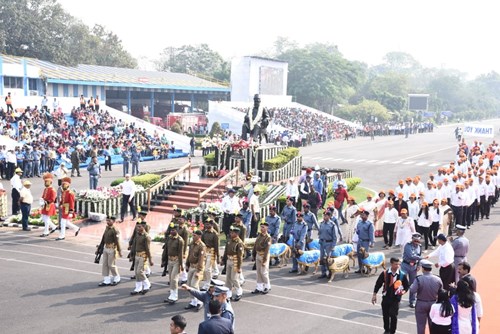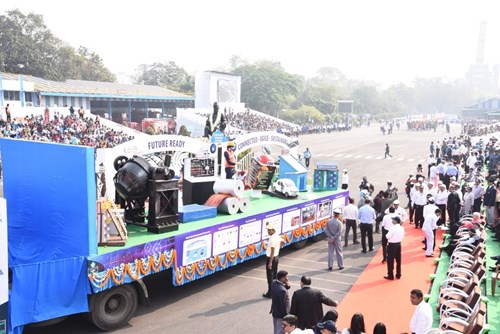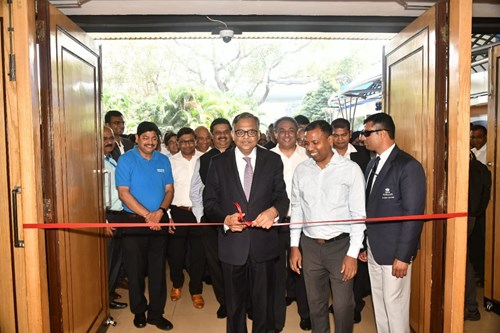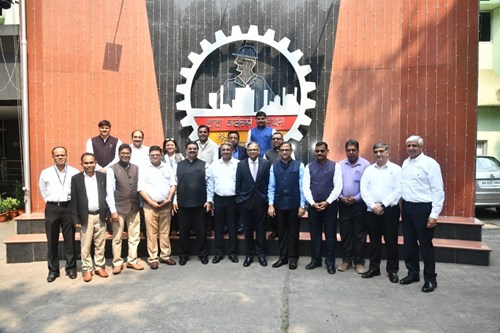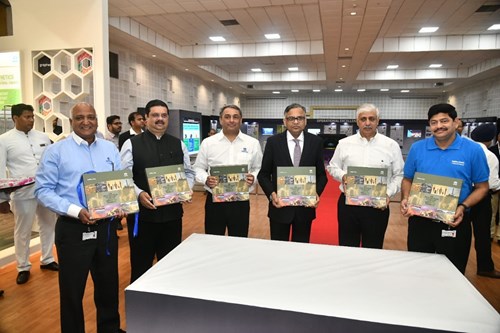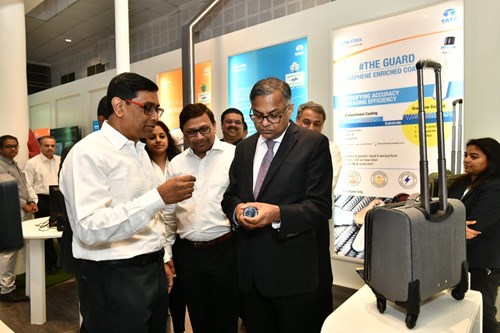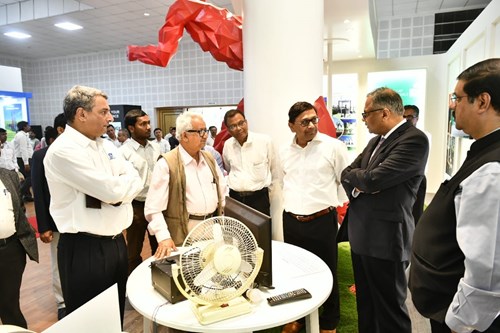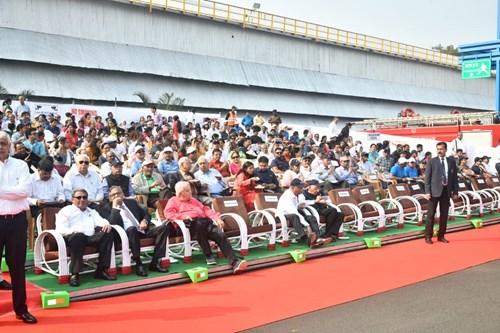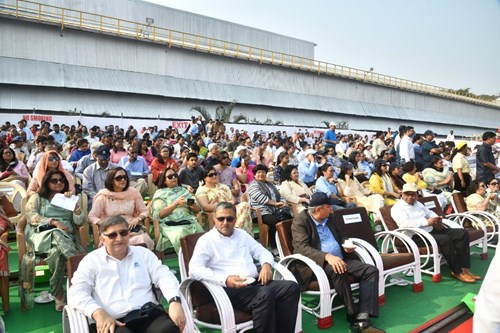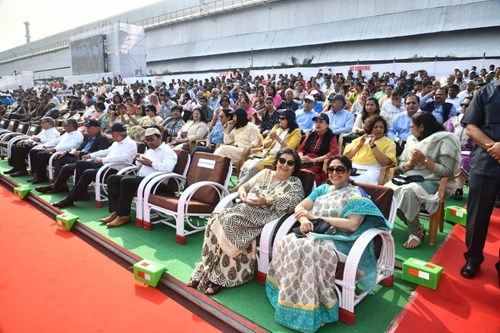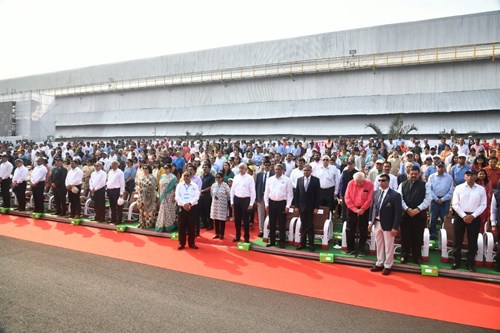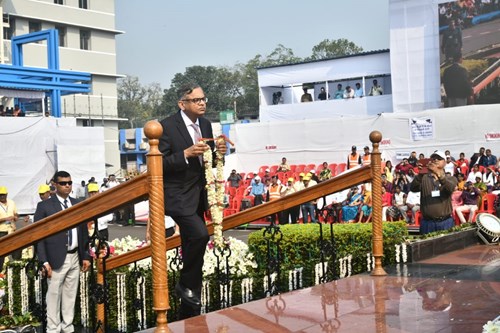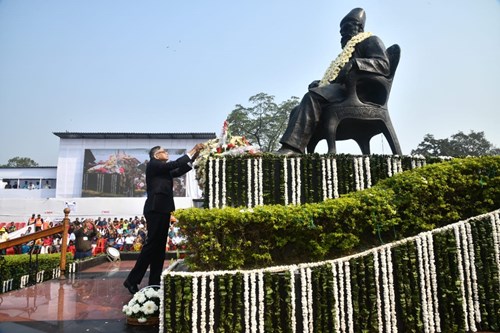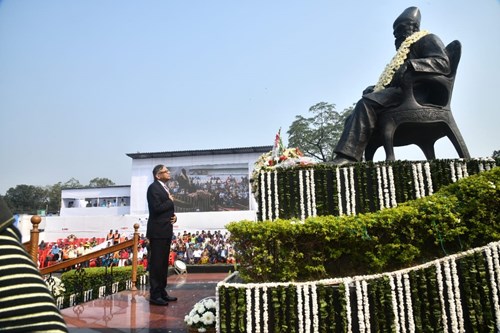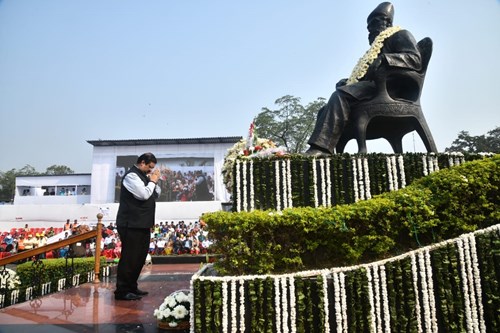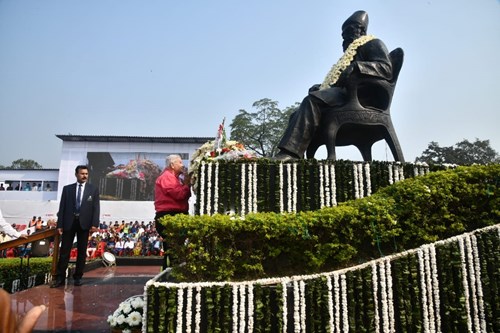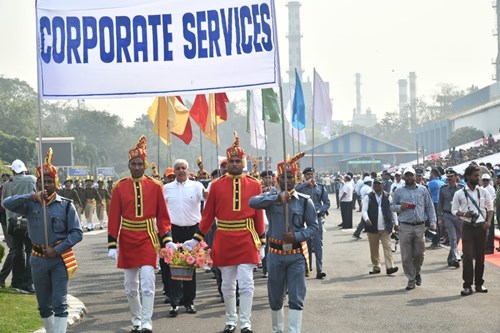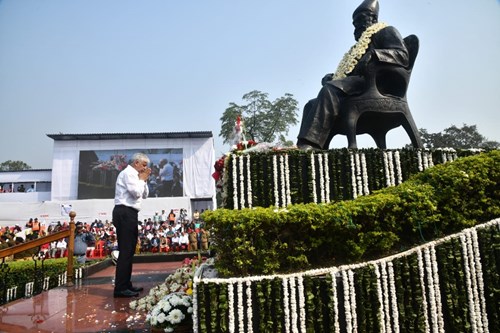 About Tata Steel
Tata Steel group is among the top global steel companies with an annual crude steel capacity of 33 million tonnes per annum. It is one of the world's most geographically-diversified steel producers, with operations and commercial presence across the world. The group (excluding SEA operations) recorded a consolidated turnover of US $22.67 billion in the financial year ending March 31, 2019. In 2018, Tata Steel acquired Bhushan Steel Ltd (now renamed as Tata Steel BSL Ltd).
A Great Place to Work-Certified organisation, Tata Steel Ltd., together with its subsidiaries, associates and joint ventures, is spread across five continents with an employee base of over 65,000.
Tata Steel retained the 'Global Steel Industry Leader' position in the DJSI 2018. The Company has been recognised as the Climate Disclosure Leader in 'Steel category' by CDP (2017). Besides being a member of the World Steel Climate Action Programme, Tata Steel has won several awards including the Lighthouse recognition for its Kalinganagar Plant – a first in India, Prime Minister's Trophy for the best performing integrated steel plant for 2016-17, 'GreenPro' certification for products (Tata Pravesh Steel Doors, Tata Structura, Tata Pipes) by CII, Authorized Economic Operator  (AEO) status (Tier 2) by the Directorate of International Customs (Ministry of Finance, Govt. of India), 'Corporate Strategy Award' by Mint (2018), Golden Peacock Award for Risk Management (2018) and Best Risk Management Framework & Systems Award (2019) by CNBC TV18. The Company also received the 'Most Ethical Company' award from Ethisphere Institute for the eight time (2019), Steel Sustainability Champion (2018) by the World Steel Association, Dun & Bradstreet Corporate Awards (2019), Golden Peacock HR Excellence Award by Institute of Directors (2018), 'Best Companies To Work For' recognition by Business Today, 'Asia's Best Integrated Report' award by the Asia Sustainability Reporting Awards (2017), among several others.
Last year, the Company launched a corporate brand campaign #WeAlsoMakeTomorrow..
To know more, visit www.tatasteel.com | Follow us on 





Disclaimer:
Statements in this press release describing the Company's performance may be "forward looking statements" within the meaning of applicable securities laws and regulations. Actual results may differ materially from those directly or indirectly expressed, inferred or implied. Important factors that could make a difference to the Company's operations include, among others, economic conditions affecting demand/supply and price conditions in the domestic and overseas markets in which the Company operates, changes in or due to the environment, Government regulations, laws, statutes, judicial pronouncements and/or other incidental factors.
Kulvin Suri
Chief, Corporate Communications-India & SEA
Tata Steel
E-mail: kulvinsuri@tatasteel.com