Tata Steel Centre for Excellence organises the Heritage Walk
Jamshedpur, January 18, 2019
The Heritage Walk was organised on January 18, 2019 by Centre for Excellence for forty schools students from ADL Sunshine School, Andhra Association, Rajendra Vidyalaya and DBMS Kadma High School. The students were accompanied by their teachers.
The walk covered five historical locations, Sir Dorabji Tata Park, Armoury Ground, P N Bose Memorial, Director's Bungalow, United Club and St. George's Church. The Walk was flagged off by Mr Tarun Daga, Managing Director, JUSCO.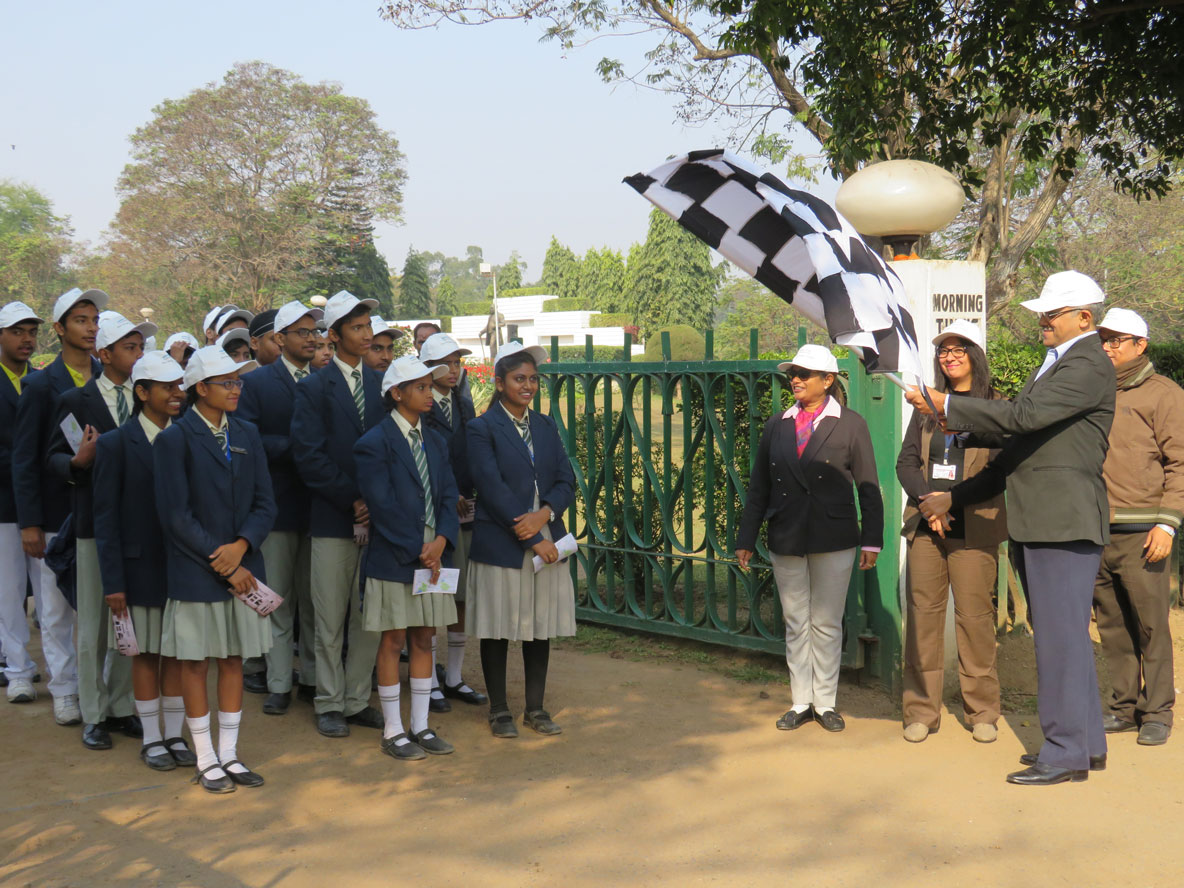 Eminent citizens from Jamshedpur like Mr A M Misra and Mr Dickey Mody took the participants through the historical significance of every location and captivated them with interesting anecdotes and stories. The visit ended at Centre for Excellence followed by a short quiz.
Speaking on the occasion the Chief Guest, Mr Tarun Daga said; "He was happy to flag off the Heritage Walk in 100th year of naming of the city, Jamshedpur". He also spoke about Sir Dorabji Tata and his contributions towards setting up the steel plant and the city.