Tata Steel's 'The Green School Project' makes its way to the UN Climate Change Conference
New Delhi, December 18, 2018
~ The project was presented during a session hosted by TERI at the India Pavilion at COP24 in Poland ~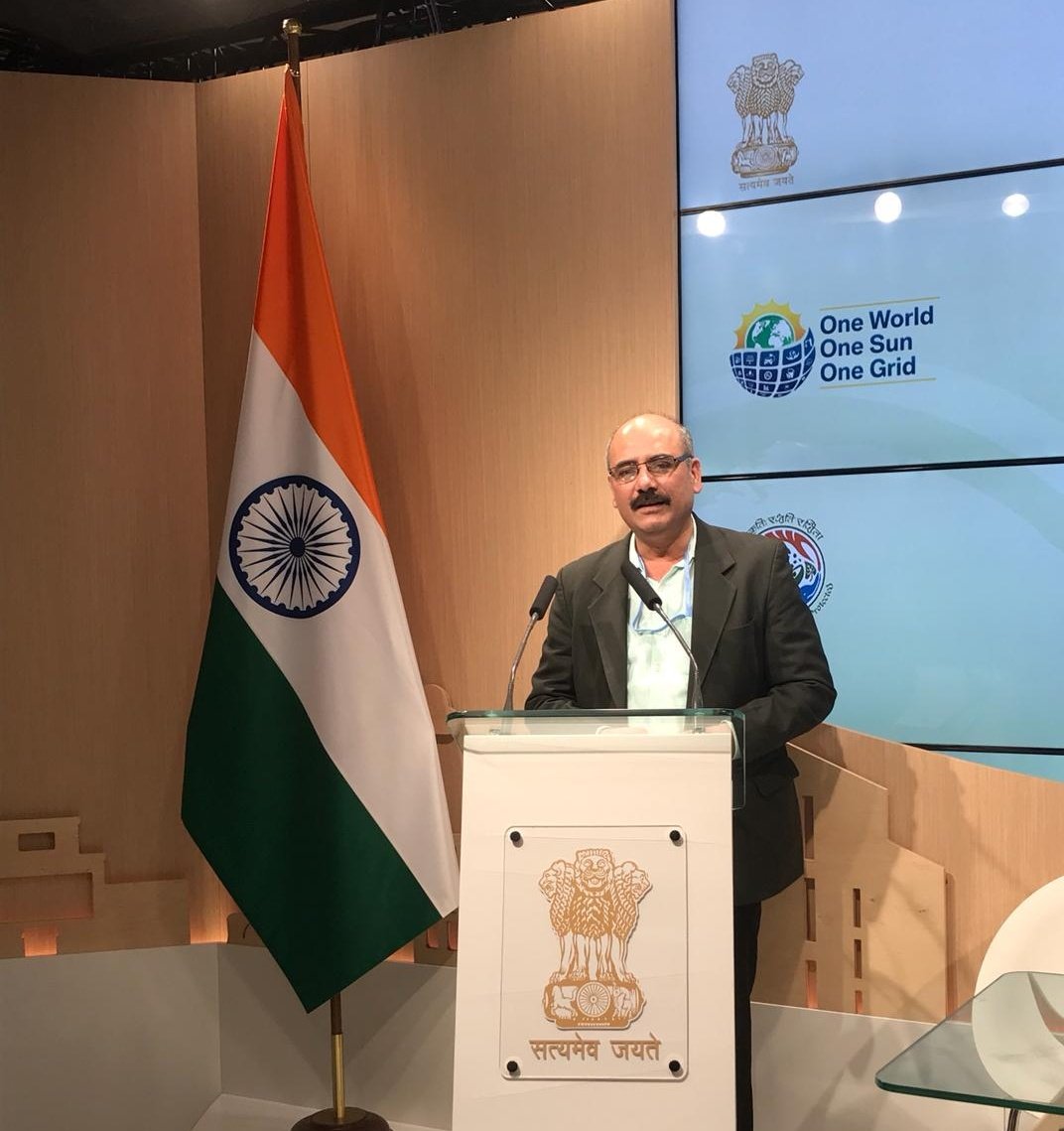 The Green School Project, an initiative by Tata Steel in association with TERI to spread awareness about environment issues in school campuses, made its presence at the United Nations Climate Change Conference (COP24) in Poland.
A case study on 'The Green School Project' was presented at the India Pavilion in Katowice, Poland on December 13, 2018 during a session on 'Capacity Building for Climate Change' hosted by The Energy and Resources Institute (TERI). Mr. Pankaj Satija, Chief Regulatory Affairs, Tata Steel highlighted environment and climate related actions taken by the Company.
On the sidelines of COP24, a pavilion was set-up to create awareness about India's positive climate actions in various sectors of the economy. The theme of this year's India Pavilion was 'One World One Sun One Grid.' India Pavilion was a platform for exchange of innovative ideas for the world to come together and act. Mr. Pankaj Satija, Chief Regulatory Affairs, Tata Steel said, "We have been engaging with the tribal people in our mining areas for their traditional knowledge on climate change. Sustainability is at the core of everything we do at Tata Steel. The Green School Project is one of such initiatives undertaken to enable a sustainable future. This project, done in partnership with TERI, has shown a positive impact amongst the school children in terms of making them environment conscious."
Apart from the Indian government officials, the session was also attended by delegates from counties like Austria, Namibia, Germany, Poland, Indonesia and Zimbabwe. The 24th meeting of Conference of Parties (COP24) to the United Nations Framework Convention on Climate Change (UNFCCC) was held at Katowice, Poland from 3rd December 2018 to 14th December 2018. Under the Paris Agreement adopted in December 2015, the countries that signed the United Nations Framework Convention on Climate Change (UNFCCC) agreed to an international agreement - Intended Nationally Determined Contributions (INDCs) - whereby they would reduce their respective greenhouse emissions and thereby contribute individually to climate change mitigation. In order to tackle the issue of climate change at the national level, an important step would be to create awareness amongst citizens and enhance their understanding about the ways of implementing sustainable practices, at the individual and community levels, which reduce emissions. Since children will be the responsible citizens of tomorrow, it is required to emphasize on building their knowledge and skill sets along with helping them develop an attitude of conservation and efficient use of resources.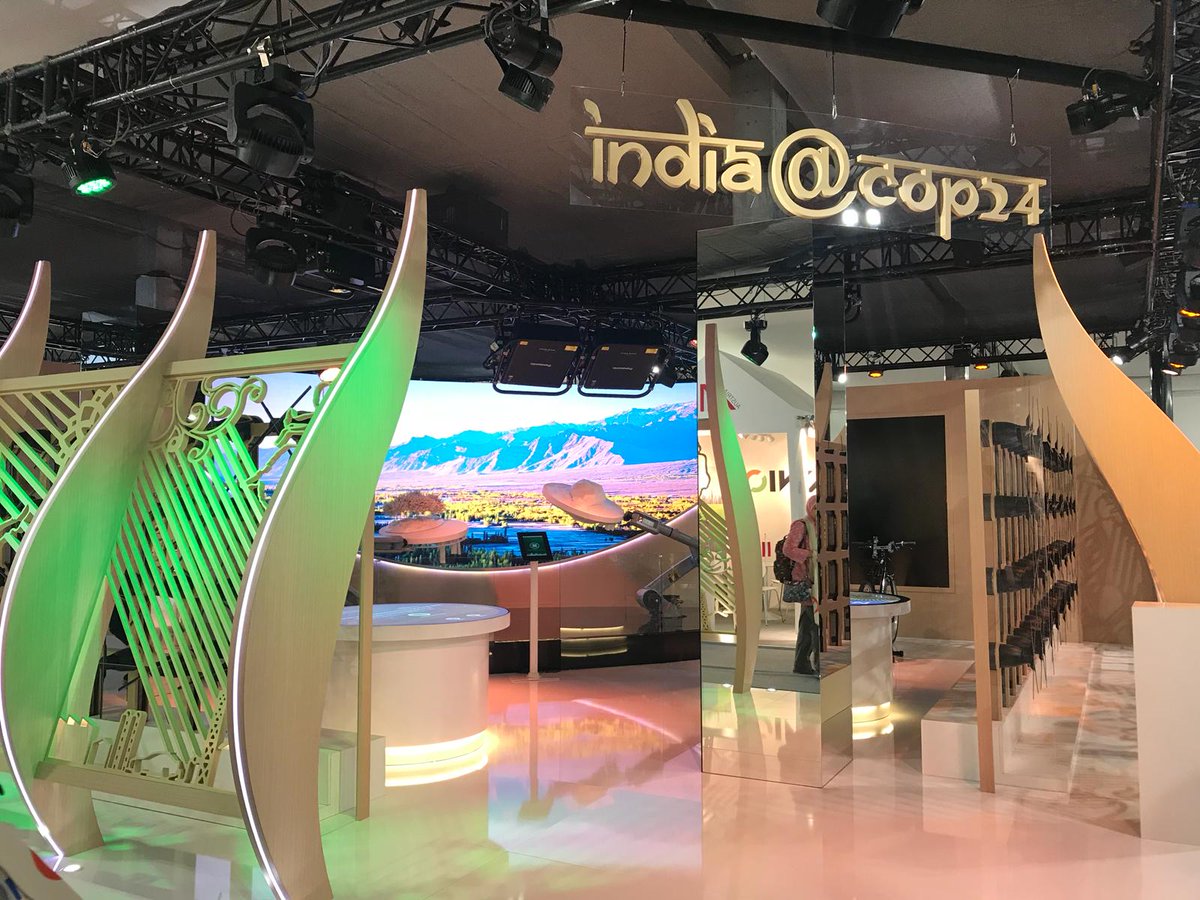 Thus, to add to India's contribution towards INDCs, Tata Steel and TERI envisioned the Green School Project, with a sharp focus on augmenting the capacities of students through activity-based teaching programmes, which not only involve and connect them with nature but also train them to promote the message of climate change mitigation in the wider society. Mr. RR Rashmi, Distinguished Fellow, TERI, said "This is an area which is at the heart of Intended Nationally Determined Contributions. Children are attached to things in their immediate environment and it is important to keep them in mind while framing policies."
The Green School Project was launched in April 2017 with select schools with an overarching goal of creating amongst students, awareness on climate change and the ways in which a sustainable lifestyle can help mitigate the adverse impact of climate change. This is achieved by promoting environmental stewardship through both classroom and outdoor activities like teachers training workshops on digital pedagogy, development of green curricula, community impact projects, outdoor educational activities, development of Information Education and Communication (IEC) resources for joyful learning activities. This further helps to improve their critical, interdisciplinary, and holistic thinking. The project cycle will continue for years with addition of schools in new and existing locations to work continuously with the communities in and around remote areas of mining operation to ensure economic, environmental and social sustainability. With the success of phase-I implementation in 10 schools across the states of Jharkhand and Odisha, this initiative was extended to 20 additional schools in phase-II this year.
About Tata Steel
Tata Steel Group is among the top global steel companies with an annual crude steel capacity of 27.5 million tonnes per annum (MTPA) as on March 31, 2018. It is one of the world's most geographically-diversified steel producers, with operations in 26 countries and a commercial presence in over 50 countries. The Group recorded a consolidated turnover of US $20.41 billion (INR 133,016 crore) in FY18. Tata Steel Group is spread across five continents with an employee base of over 65,000. Tata Steel retained Industry Leader position in FY18 and ranked second overall in the DJSI assessment, 2017. The Company has been recognised as the Climate Disclosure Leader in 'Steel category' by CDP (2017). Besides being a member of the World Steel Climate Action Programme, Tata Steel was felicitated with several awards including the Prime Minister's Trophy for the best performing integrated steel plant for 2014-15 and 2015-16, Best Risk Management by CNBC TV18 (2018) and 'Corporate Strategy Award' by Mint (2018). The Company also received the 'Most Ethical Company' award from Ethisphere Institute for the sixth time (2018), Steel Sustainability Champions (2017) by the World Steel Association, Dun & Bradstreet Corporate Awards (2017 & 2018), Golden Peacock HR Excellence Award by Institute of Directors (2017) as well as 'Asia's Best Integrated Report' award by the Asia Sustainability Reporting Awards (2017), among several others.
Disclaimer
Statements in this press release describing the Company's performance may be "forward looking statements" within the meaning of applicable securities laws and regulations. Actual results may differ materially from those directly or indirectly expressed, inferred or implied. Important factors that could make a difference to the Company's operations include, among others, economic conditions affecting demand/ supply and price conditions in the domestic and overseas markets in which the Company operates, changes in or due to the environment, Government regulations, laws, statutes, judicial pronouncements and/ or other incidental factors.