Tata Steel hosts "A Celebration of Sports" to commemorate Sir Dorabji Tata's 159th birth anniversary
Jamshedpur, August 26, 2018
"The Story of Indian Hockey" exhibition was inaugurated at the Centre for Excellence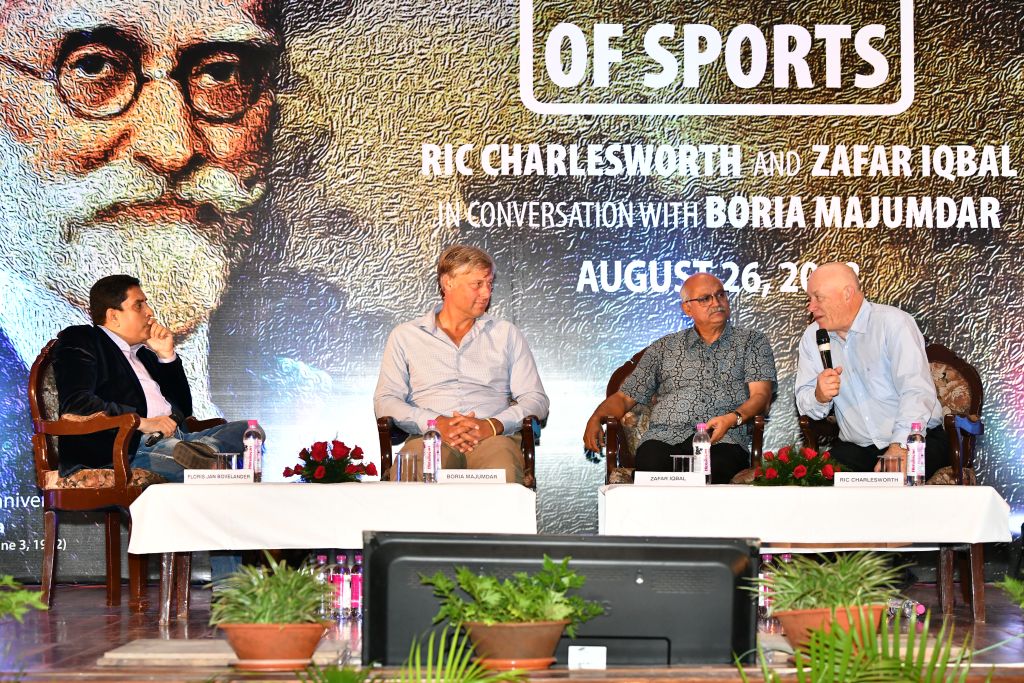 Tata Steel today organized an event "A Celebration of Sports" to commemorate Sir Dorabji Tata's 159th birth anniversary and his immense contribution to the field of sports.
The 2nd edition of 'A Celebration of Sports', took place from 6.30 pm at the Fasy Auditorium, Loyola School. Three internationally acclaimed sporting legends and Olympic winners, Mr Zafar Iqbal, Olympic Gold Medalist, Padma Shri, Arjuna Awardee and former captain of the Indian hockey team, Mr Ric Charlesworth, Olympic Silver Medalist, former captain of the Australian Hockey team as well as a former first class cricketer for Western Australia and Mr. Floris Jan Bovelander, former field hockey player from the Netherlands, who was a member of the Dutch national squad that won the golden medal at the 1996 Summer Olympics in Atlanta, shared their experiences and the future of sports in a conversation with eminent sports writer and historian Mr Boria Majumdar. This event was open for the students and the citizens of Jamshedpur.
The enlivening Panel Discussion focused on the importance of sports as a tool for character building and development of a positive, winning spirit at all times. The panelists shared their enriching experiences about the game from their playing days as well as their views on the development of sports overall.
Mr Majumdar summarized the discussion by mentioning "It is imperative that to be on top of the game system, culture and trust have to come together to create winning teams and a culture of sporting excellence"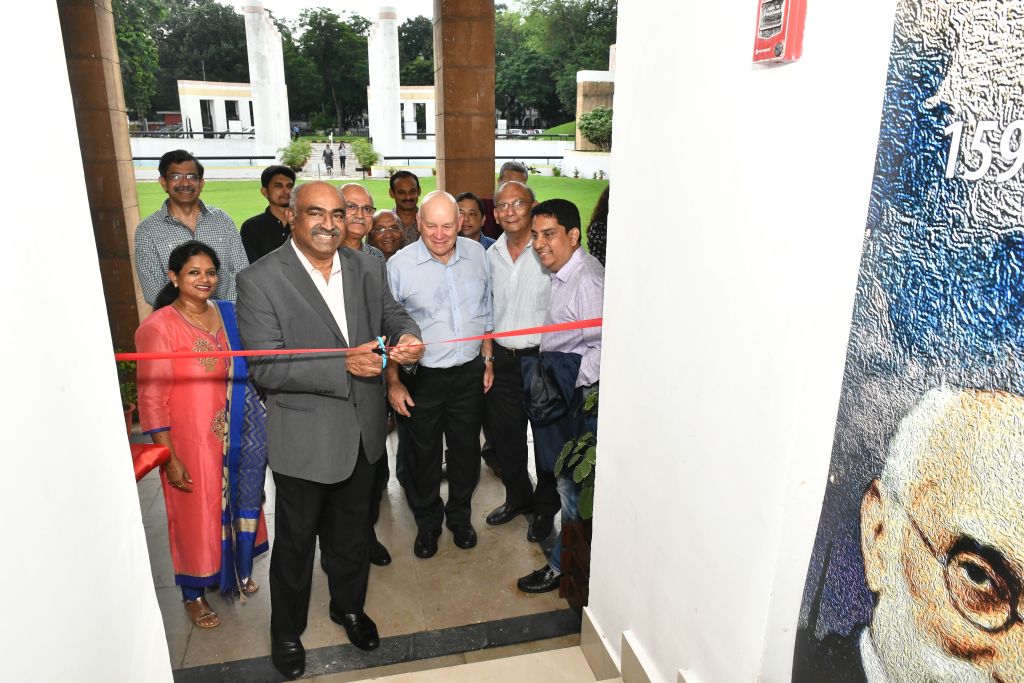 In his address to the gathering Mr Sunil Bhaskaran, Vice President, Corporate Services, Tata Steel said; " Today we are not only commemorating Sir Dorabji Tata's Birth Anniversary but we are also celebrating a big day for Tata Steel, it being the 111th. Foundation Day of the company". Speaking about Hockey he mentioned "The Naval Tata Hockey Academy at Jamshedpur has world class facilities and continuously strives to develop talent from a young age with participation originating from the grassroots level"
Earlier today, Tata Steel also organized an exhibition on "The Story of Indian Hockey" at the Centre for Excellence. The exhibition will be open for public from August 27 to September 1, 2018 between 10.30 am and 6.00 pm.
Focused on Indian hockey, the exhibition includes snippets from the 1920s, a decade when India won its first Olympic gold medal at the Amsterdam Games in 1928. Other artefacts that will form part of the exhibition include the Gold Medals won at Los Angeles and Berlin in 1932 and 1936. At Los Angeles, India beat USA 24-1, a record that still stands. In all, approximately 50-60 artefacts of historical importance will be exhibited.
Sir Dorabji Tata was the first Chairman of Tata Steel who brought to life the Steel Plant and the city of Jamshedpur based on the vision of Jamsetji Tata. He not only laid the physical foundation for Tata Steel but also infused the company with standards in corporate governance that were way ahead of its time. A keen sportsman from his early years, Sir Dorabji Tata was the first President of the Indian Olympic Association. He steered India's entry into the world of international sport by selecting and then financing four athletes and two wrestlers for the Antwerp Olympic Games in 1920, even before India had an Olympic body. Sir Dorabji Tata also secured a place for India in the 1924 Olympics at Paris and was chosen to be a Member of the International Olympic Committee. India won its first Gold medal in Hockey at the very next Olympics in 1928 in Amsterdam.
About Tata Steel
Tata Steel Group is among the top global steel companies with an annual crude steel capacity of 27 million tonnes per annum (MTPA) as on March 31, 2018. It is the one of world's most geographically-diversified steel producers, with operations in 26 countries and a commercial presence in over 50 countries. The Group recorded a consolidated turnover of US $20.41 billion (INR 133,016 crore) in FY18. Tata Steel Group is spread across five continents with an employee base of nearly 74,000. Tata Steel retained Industry Leader position in FY18 and ranked second overall in the DJSI assessment, 2017. The Company has been recognised as the Climate Disclosure Leader in 'Steel category' by CDP (2017). Besides being a member of the World Steel Climate Action Programme, Tata Steel was felicitated with several awards including the Prime Minister's Trophy for the best performing integrated steel plant for 2014-15 and 2015-16, Best Risk Management by CNBC TV18 (2018) and 'Corporate Strategy Award' by Mint (2018). The Company also received the 'Most Ethical Company' award from Ethisphere Institute for the sixth time (2018), Steel Sustainability Champions (2017) by the World Steel Association, Dun & Bradstreet Corporate Awards (2017 & 2018), Golden Peacock HR Excellence Award by Institute of Directors (2017) as well as 'Asia's Best Integrated Report' award by the Asia Sustainability Reporting Awards (2017), among several others.