Tata Steel at Noamundi organises a fun loving aircraft model making competition for schools children
Jamshedpur, July 27, 2018
Students relished and paid tribute to JRD Tata by dedicating their models to him.  
More than 200 students from all schools in Noamundi participated.
A total of 55 models were received for the in Junior and Senior categories.
Special eco-friendly plantable pencils and notebooks were distributed among all students to promote environmental initiatives by Tata Steel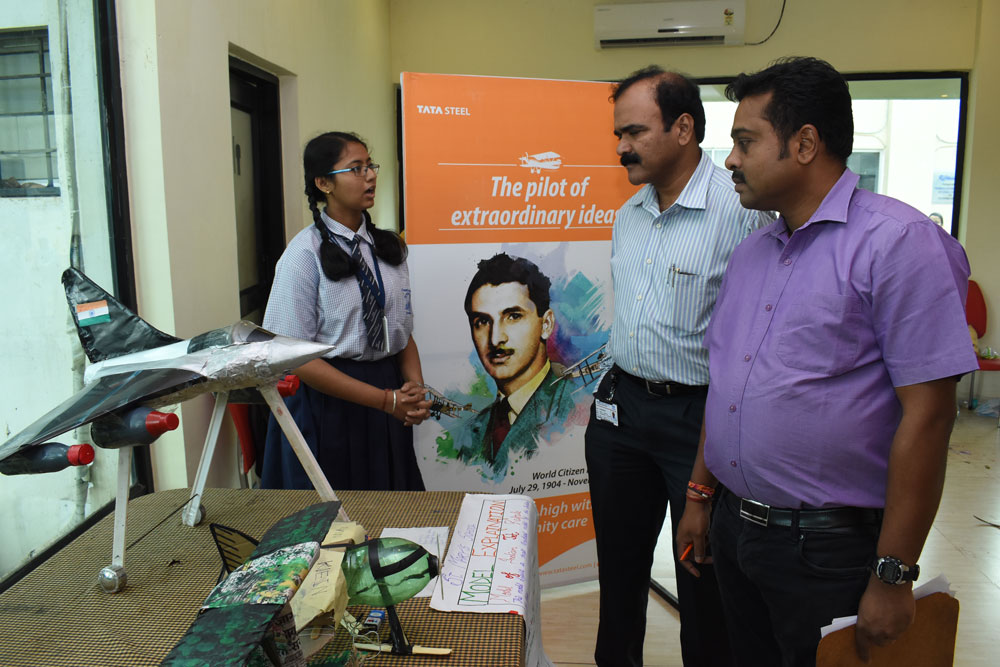 As a build up towards the celebration of 114th Birth Anniversary of Jehangir Rantanji Dadabhai Tata, an aircraft model making competition was organised for school children at Officers' Club to pay tribute to the legend. Mr Deepak Behra, Head Planning, Noamundi Iron Mine along with Mr K Ramkrishna, Head Equipment Maintenance, Tata Steel graced the occasion as Chief Guests.
Kasturba Gandhi Balika Vidayalaya, Noamundi clinched the top position in the senior category on the other hand students from Middle English School, Noamundi stood first in the junior category. The second and third stops were clinched by Padamavati Jain Saraswati Shishu Mandir in the senior category. While the competition for the second and third spots were grabbed by Camp School, Noamundi and Padmavati Jain Saraswavti Shishi Mandir in the junior category respectively.  As part of Tata Steel eco-friendly initiatives, all participants along with winners were given pencil and notebooks with seeds of Coriander, Fenugreek, Mustard, Spinach, Tomato and Tulsi, which after use can be planted into the soil.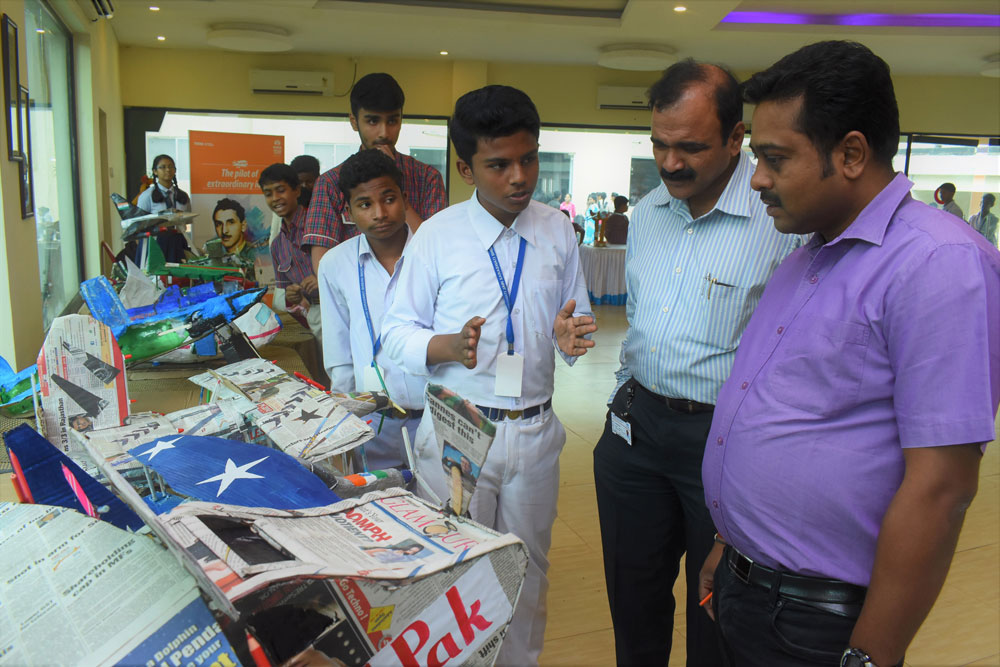 The objective behind the competition was to promote creativity from waste along with sensitistion of students on the life and deeds of JRD Tata. More than 200 students participated along with teacher from 8 schools which included students from St Mary's School, Noamundi, Tata DAV, Noamundi, Padamavati Jain Saraswavti Shishu Mandir, Noamundi, Tata ME School, Professor Abdul Barik Memorial School, Noamundi, Kasturba Gandhi Balika Vidayalaya, Noamundi, Tata Steel's Camp School and students from Residential Bridge Course Centre, Noamundi. With models made from wood, carboard, tin, old newspaper along with other house hold waste more than 60 aircraft models were displayed for competition. The participants were divided into two categories Junior Category (From Class 3-6) and Senior Category (From Class 7-10).
On July 29, 2018 a host of sporting activities both for employees and community at large have been scheduled. As part of social initiative a special free mega health camp will also be organised for all at Tata Steel Hospital, Noamundi to mark occasion.