Jamshedpur FC Reserve set to play 2nd Division I League Matches
Jamshedpur, March 19, 2018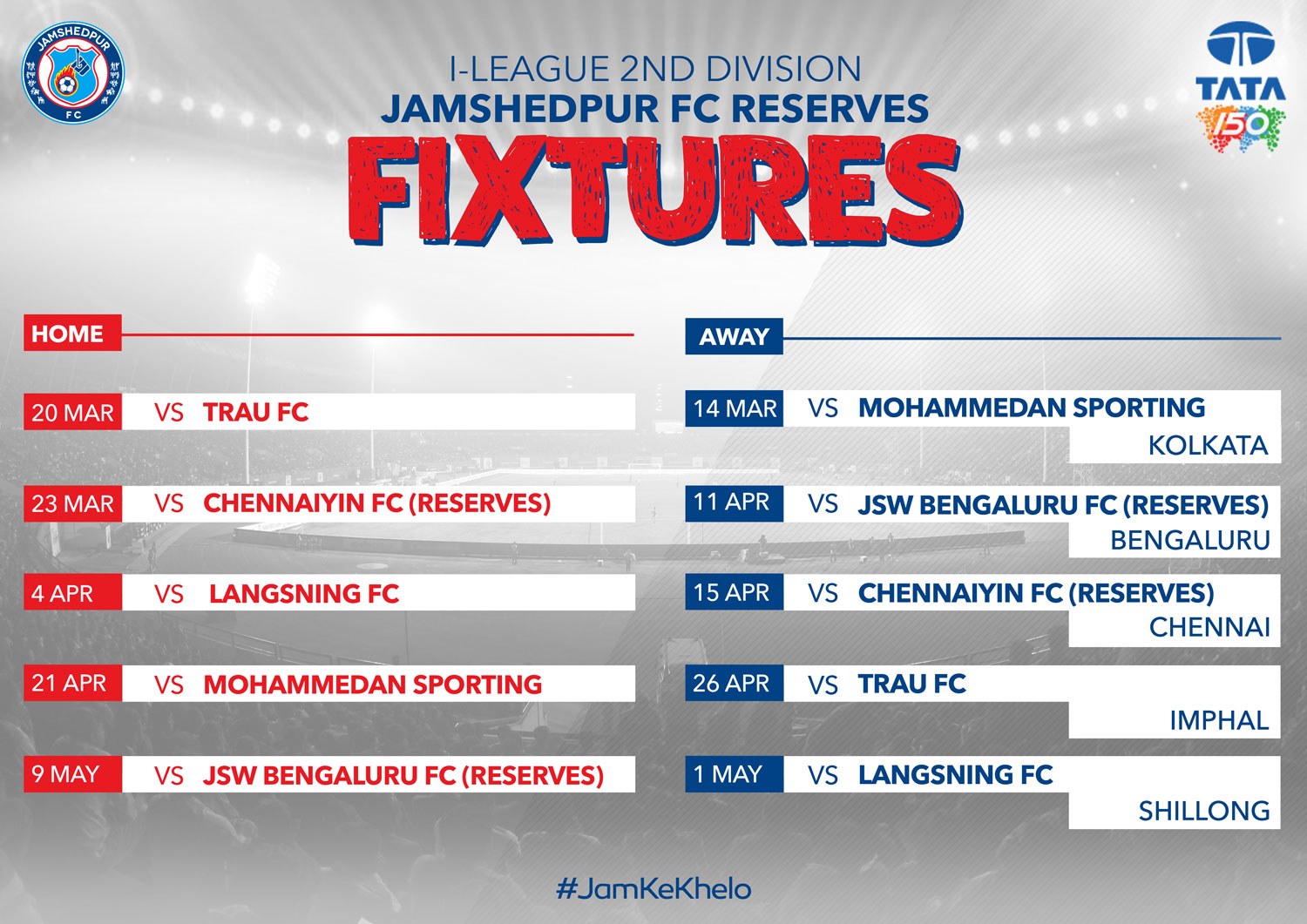 Jamshedpur FC Reserve is all set to play 2nd Division I league matches. The first home match is scheduled for tomorrow, March 20, 2018 at JRD Tata Sports Complex, Jamshedpur.
The home matches will start from 5:00 pm, wherein the partial match will be played under lights, starting around 5:30 pm onwards. For the matches East, North and South galleries of the JRD Tata Sports Complex Stadium will be open for the audience.
*There will be no ticket sale.