Tata Steel observes closing ceremony of National Fire Service Week
Jamshedpur, April 21, 2017
Tata Steel observed the closing ceremony of 'National Fire Service Week' at Steelennium Hall, Jamshedpur. Mr A N Mohapatra, IG CISF (Ministry of Home Affairs) graced the occasion as the chief guest. Mr B K Das, Vice President, Iron Making, Tata Steel and Mr S K Chaudhary, Vice President, Tata Workers' Union were also present for the function.
Mr A N Mahapatra appreciated the safety commitment of Tata Steel toward their employees & the community. He praised the efforts of SAFE Club, Jamshedpur, especially their work involving school students. He said that students are the best resource to drive safety awareness at homes and have the potential to bring tremendous change in the society. He further mentioned safety should be part of everyone's daily lives and explained the importance of awareness on disaster management.
During the National Fire Service Week, fire mock drills were organized by the Fire brigade team of Tata Steel in coordination with the SAFE Club. A total of 13 schools were covered. Jusco School, South Park & KPS, Burmamines were felicitated as winners & runners-up of fire mock drill respectively.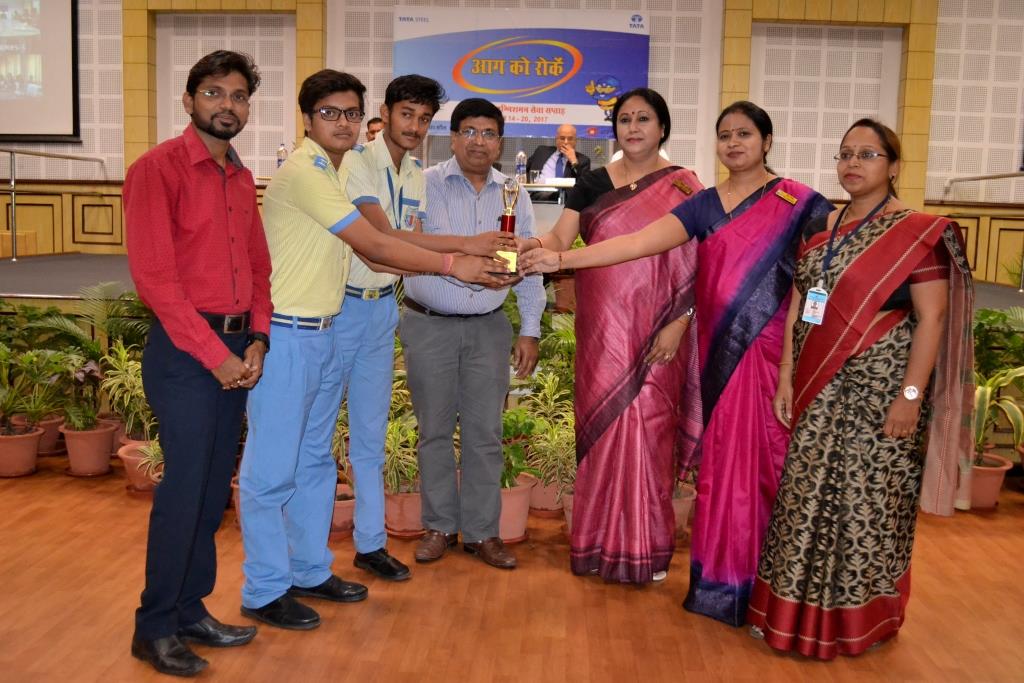 Mr B K Das appreciated the role and service of the firemen in the execution of their duty toward society. He thanked IG CISF for his valuable guidance.
Mr S K Chaudhary spoke about the process safety initiatives at Tata Steel and the contribution of Tata Workers' Union in the safety excellence journey of Tata Steel.
Various inter-divisional competitions such as fire safety quiz, home safety awareness, fire mock drills, search & rescue competition, etc were organized during the week for employees and in the city. The winners & runners-up of each competition were felicitated during the function.