Tata Steel inaugurates campaign on Positive Isolation
Jamshedpur, July 25, 2017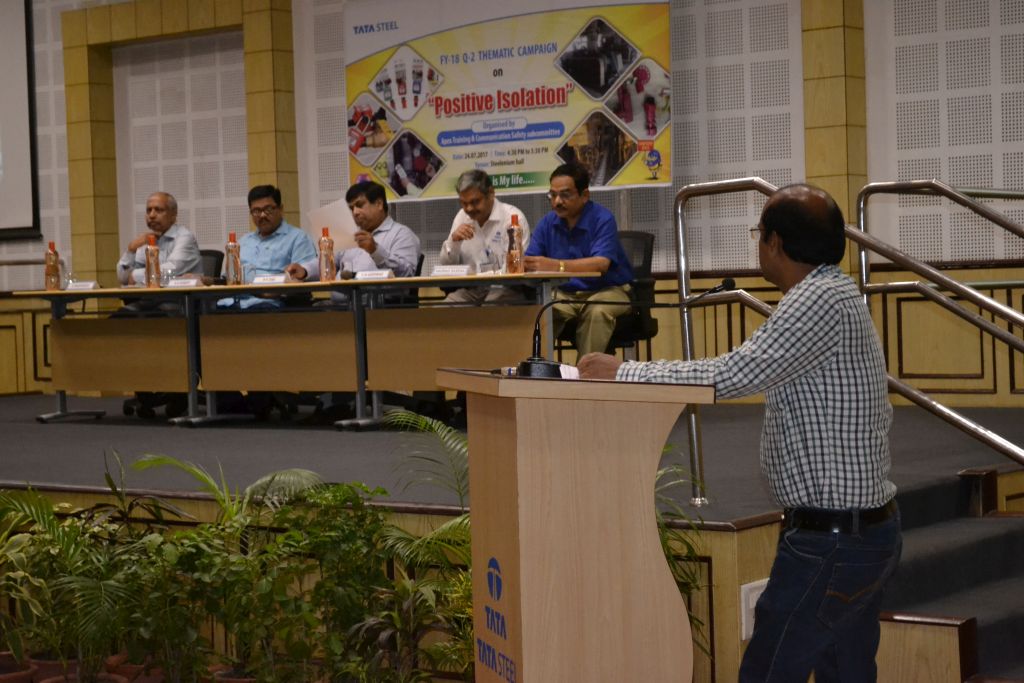 Safety Department, Tata Steel inaugurated a campaign on 'Positive Isolation' at Steelenium Hall, Jamshedpur on July 24, 2017. Mr B K Das Vice President, Iron Making, Tata Steel and Mr A K Pandey, Vice President, Tata Workers' Union (TWU) graced the occasion as the Chief Guest and Guest of Honour respectively.

The theme of the campaign was 'MY LIFE IS MY LIFE'.  The campaign will be observed & implemented from July 2017 to September 2017.

Mr Das during the programme said that at Tata Steel, employees have always stayed committed to achieving their goals and overcoming challenges. He further said that employees should not work on any energized equipment without positive isolation.

Mr Pandey said that at Tata Steel, safety is of utmost importance and given priority over production.

Mr Anurag Saxena, Chief, Electrical, T&D briefed about journey of Positive Isolation procedure in the organization. During his speech, he highlighted the major milestones achieved and the areas that need to be worked upon.

Mr Avneesh Gupta, Vice President, Shared Services, Tata Steel, Mr R V Ramna Chief, G Blast Furnace, Tata Steel, Mr R Malhotra, Chief, Lime Plant, Tata Steel, Mr Rajesh Kumar, Chief, Mills Mechanical, Tata Steel, Mr Kalyan Prasad, Chief, Field Maintenance Mechanical, Tata Steel, other Tata Steel employees, members of TWU and safety professionals were present during the function.