Tata Steel hosts the 60th Operating Committee Meet 2017 – Blast Furnace and Sinter Plant
Jamshedpur, November 30, 2017
SNTI Auditorium, SNTI, N-Road, Bistupur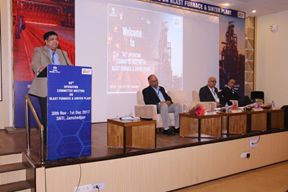 The 60th Operating Committee Meeting (OCM) on Blast Furnace and Sinter Plant 2017 started on 30th Nov 2017 at SNTI Auditorium. About 100 delegates from different steel plants of India along people from Technology Suppliers are attending the Meet. During the Inaugural session Mr Uttam Singh, Chairman of the Organizing Committee and Chief of Blast Furnaces Tata Steel Ltd, welcomed the delegates and asked them to utilize this opportunity to its best as well as learn and exchange best practices in Sinter Process and Blast Furnace process.
Speaking on the occasion, the Chief Guest, Mr B K Das, Vice President Iron Making Tata Steel, suggested to the Secretary of OCM to include Pellet plant in this Meet and also explore the possibilities of inviting and collaborating with the Ministry of Steel, Government of India. Mr. Aritra Mallick, Secretary OCM and AGM Blast Furnace Technology RDCIS Ranchi shared the Secretary's report and expressed his gratitude to Tata Steel for hosting this event in such a mega scale.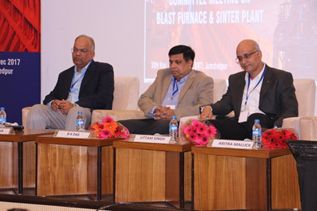 The Inaugural Session was followed by Technical Sessions for the full day on Improving Specific Productivity of Sinter Plants and Blast Furnaces through maximum utilization and availability of equipment. Delegates from each and every plant shared their best practices and improvements making the session very interactive and informative.
The day ended with sharing of improvements and developments in technologies by technology supplier's M/S Paul Wurth, M/S TRL-Korosaki Refractories Ltd and M/S Outotec.