Tata Steel CSR U-10 Tournament Concludes
Jamshedpur, February 10, 2017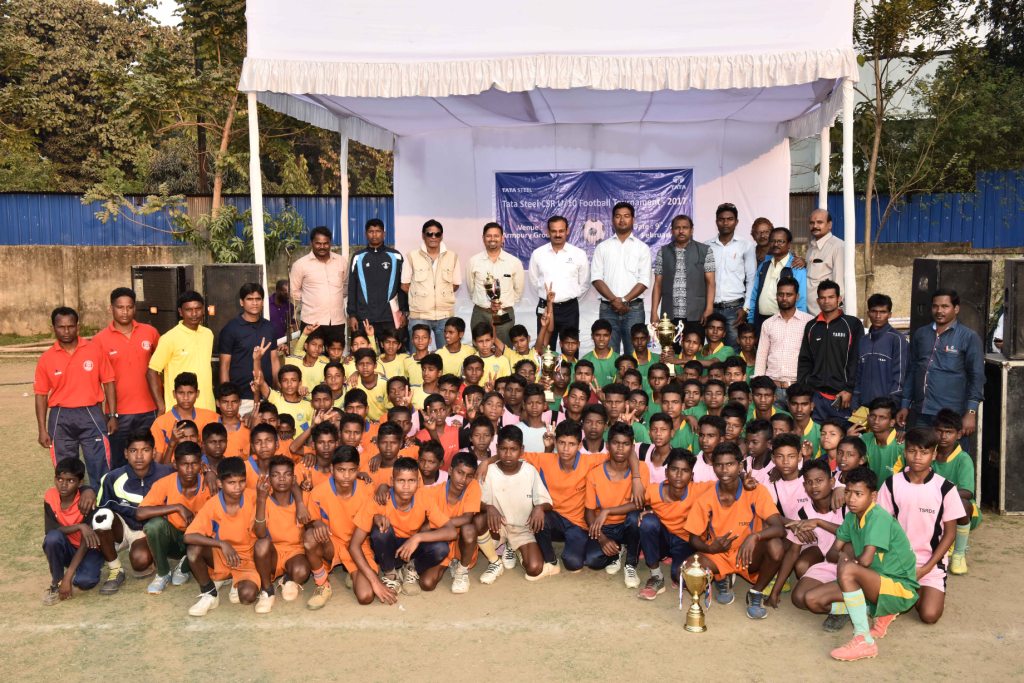 Tata Steel CSR Under-10 Football Tournament concluded today at Armoury Ground, Jamshedpur. Mushrikudar, Gamharia and Dhatkidih, Jamshedpur clinched the victory in senior and junior categories, respectively.
Mushrikudar, Gamharia registered a 3-0 win against Chapi, Potka, whereas Dhatkidih, Jamshedpur recorded a 3-2 victory against Barachiru, Khuntpani.
Congratulating all the players for putting up their best show, chief guest Mr Ravi Radhakrishnan, Chief, Aviation Services and Sports, Tata Steel, felicitated the winning teams. Mr. Biren Bhuta, Chief, CSR, Tata Steel, Mr Mukul Vinayak Choudhari, Administrator, Tata Football Academy & Sports; Mr Amit Tirkey, Sr. Executive, Empowerment and Kausar Ahmad, Sports Coach, CSR were also present on the occasion.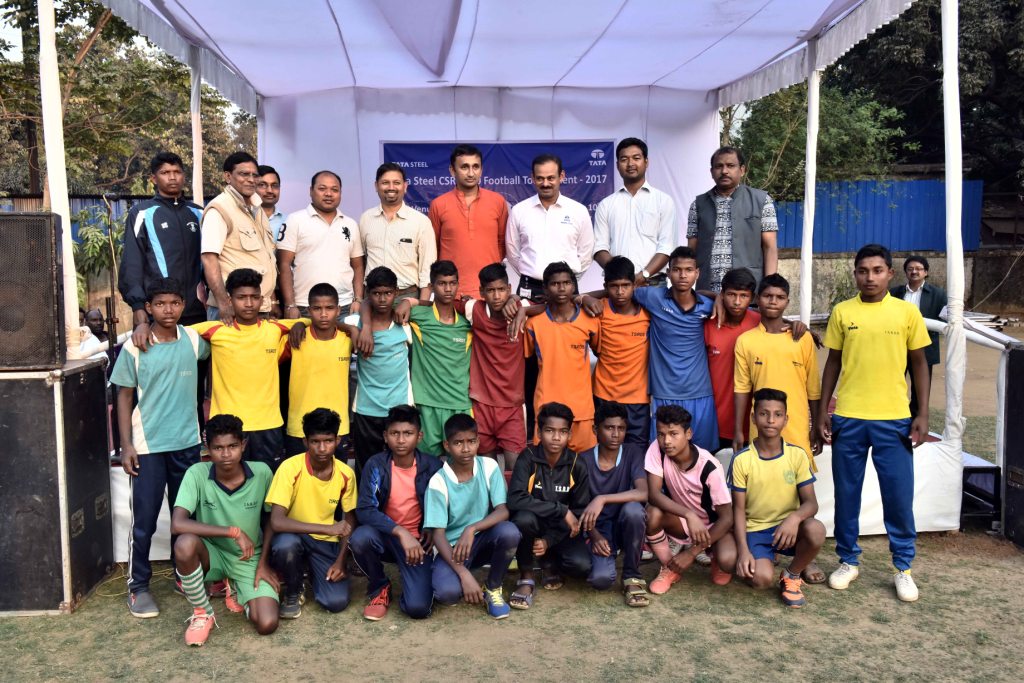 The second edition of the tourney, which kick-started on Thursday, drew around 800 players from Jharkhand, Odisha and West Bengal.
Most of the kids participating in the tourney came from Tata Steel-backed football coaching centres in Jharkhand and Odisha. Presently, in the two states, 30 such centres are training under-10 boys in various nuances of football.
A number of boys trained at these football centres have made it big.  Sameer Murmu, Jairam Hembrom, Azad Karmakar and Budhu Mardi, all from Gurma Centre, joined Army Boys Sports Compnay, Bihar Regiment Centre-Danapur, an infantry of Indian Army, in Sep 2015.
Likewise, in Nov 2015, Laxman Baskey and Chaitan Hansdah—from Kolabira Centre—Sanjay Mumru and Akash Singh—from Gurma Centre—were selected to represent TFA in I-League, the country's premier football competition.
With an aim to nurture young sporting rural talents and to instill confidence, discipline and team-play in them, Tata Steel initiated Under-10 football coaching in 2012.
|   Category |   Best Player |   Best Goalkeeper |
| --- | --- | --- |
|   Senior |   Rohit Mardi, Mushrikudar |   Mukesh Nayak, Chapi,   Potka |
|   Junior |   Nike Banra, Barachiru,   Khuntpani |   Prem Majhi, Dhatkidih |