Tata Steel Celebrates 200th Mile Stone of Safety Excellence Journey (SEJ) Review Committee
Jamshedpur, September 25, 2017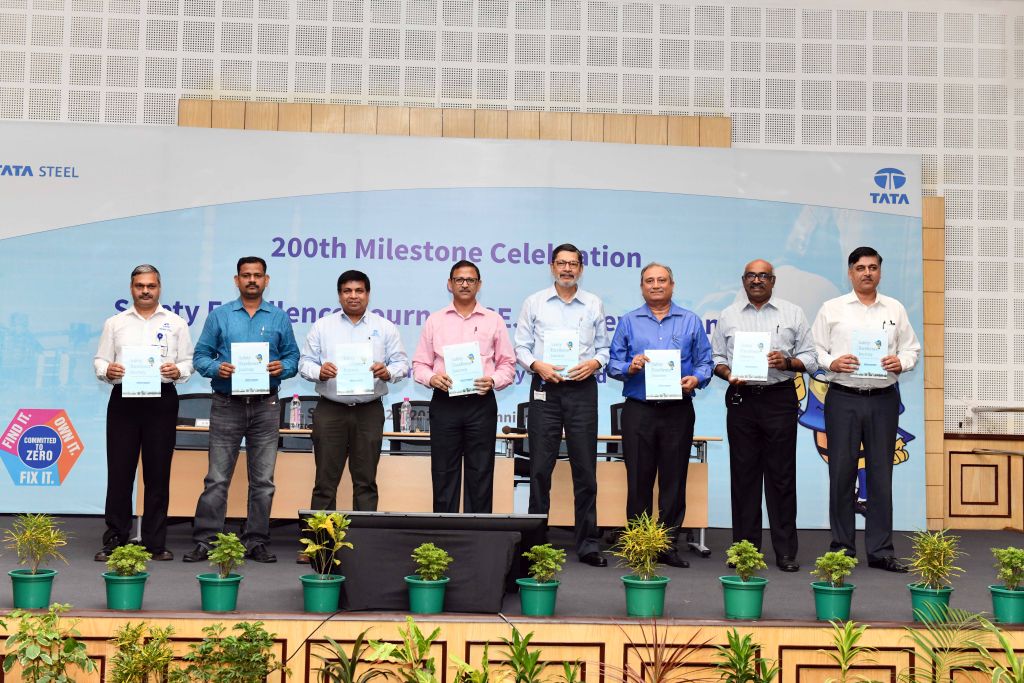 Tata Steel today celebrated the 200th mile stone of Safety Excellence Journey (SEJ) Review committee. The event was organised at Steelennium Hall. Mr. Anand Sen, President, TQM & Steel Business, Tata Steel and Chairman, SEJ and Mr. R Rabi Prasad, President, Tata Workers' Union graced the occasion as the Chief Guest and Guest of Honour respectively. They reviewed the key milestones, accomplishments & way forward for six long term Safety strategies which are under the SEJ committee.
In the Welcome address ,Mr Sanjiv Paul, VP, Safety  Health & Sustainability , described his  role for driving Safety Excellence Journey & Corporate safety Strategies at Tata Steel   .
Safety Excellence Journey  Committee frame policy decisions related to safety for making the workplace a safer placed for all stakeholders. The SEJ Review Committee established in October 2007 for reviewing all high-risk incidents, making safety policies for bridging the gaps and keep the organization ready for safety improvement.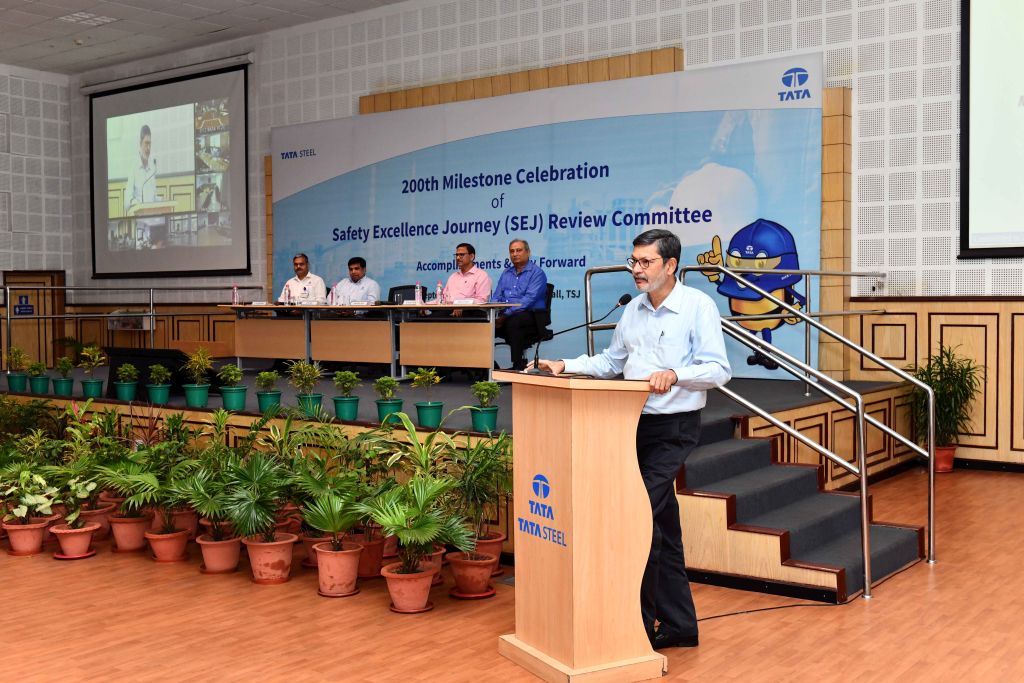 Mr. Sen shared his expectation of SEJ review committee for the long-term business perspective. He mentioned that a series of evolution was initiated during the early phase of SEJ committee. Many policy decisions have been taken under the guidance of this committee. During the initial meetings, the prime focus was on Process Safety and High potential incidences. Now the committee is also focusing on Organizational Risk Assessment, Ranking and Decision making for elimination of hazards and minimization of risk in various aspects of work place such as Elimination of Man Machine interface, Minimization of societal risk, COE & Management of change concept for Process Safety implementation, Felt leadership program etc. He further mentioned that the team can convert safety from matrix to values by moving beyond compliance's, recognizing change, by forecasting new tools of safety and by evaluating what is next.
During the programme Mr R Ravi Prasad,President TWU  reiterated "How can we increase our confidence in Safety further". He requested all senior leaders to translate our minor mistakes into corrective & preventative actions which will help us to achieve our ultimate objective. He further assured that as always union committee members will be an integral part of the Tata Steel safety journey at every step.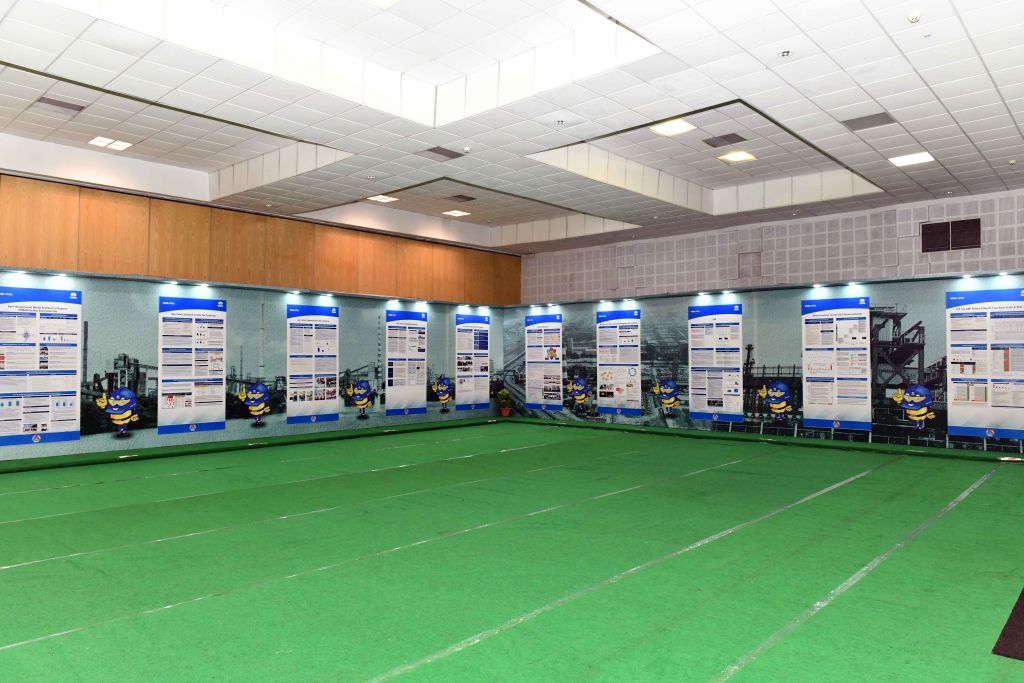 Mr BK Das, VP, Iron Making, Tata Steel highlighted the journey of Safety Excellence review committee. He mentioned that under the guidance of SEJ review committee and involvement of senior leadership, the Safety and Health systems and processes of Tata Steel gained some maturity. It bridges the gaps between Apex Safety council & Divisional implementation committees.
As a part of the Recognition programme Departments with   Zero LTI included in Committed to Zero  club members & key trainers for Felt Leadership,  who played a vital role in leadership programme were rewarded, too.
An Expo on 200th milestones journey was showcased by all safety subcommittees in Hall B of the Steelennium Hall.