Tata Steel Bags Most Innovative Environmental Project Award
Jamshedpur, June 23, 2017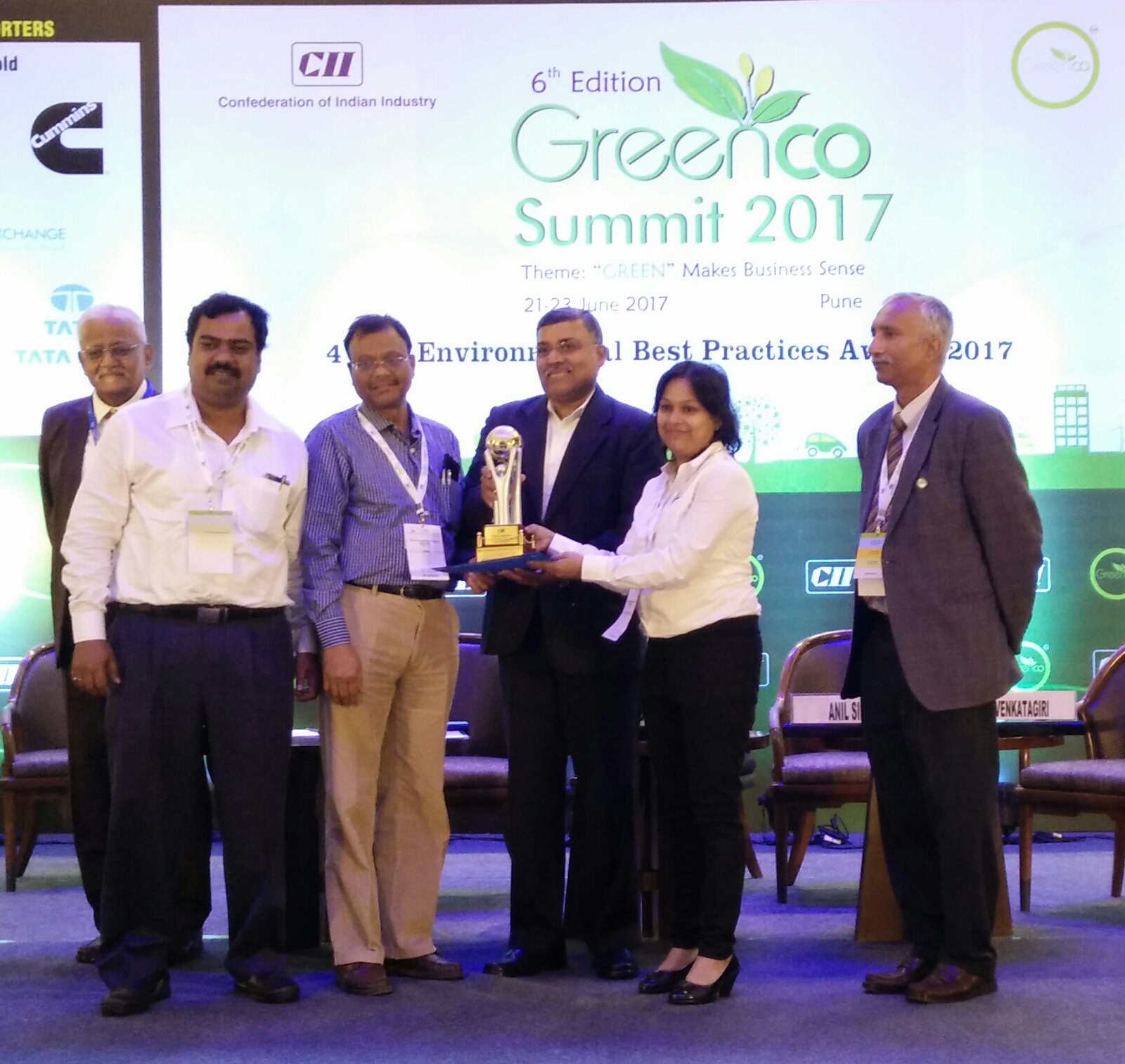 Environment Research Group, Research & Development, Tata Steel has been conferred with the 'Most Innovative Environmental Project Award' at the fourth edition of the CII-Environmental Best Practices Award 2017. The event was organized as a part of the Green Co Summit, 2017. The competition was held at Pune on 21st June 2017.  A total of 80 industries applied for the award competition out of which 21 industries were selected. A team of 6 judges during the event evaluated the presentation.

On behalf of Tata Steel Dr Supriya Sarkar, Head, Environmental Research Group, R&D along with Dr Priyanka Saha, Researcher, Environmental Research Group , R&D and Mr Pinakpani Biswas, Principal Scientist, Environmental Research Group, R& D  received the award.

The Environmental research group, R&D, Tata Steel has developed an "Anion Complex for the removal of cyanide from waste water". The project was also demonstrated in plant trial at H-Blast Furnace & the Biological Oxygen Treatment Plant.