SAFE in association with Tata Steel inaugurates Workshop on Disaster Management Systems in Schools
Jamshedpur, August 21, 2017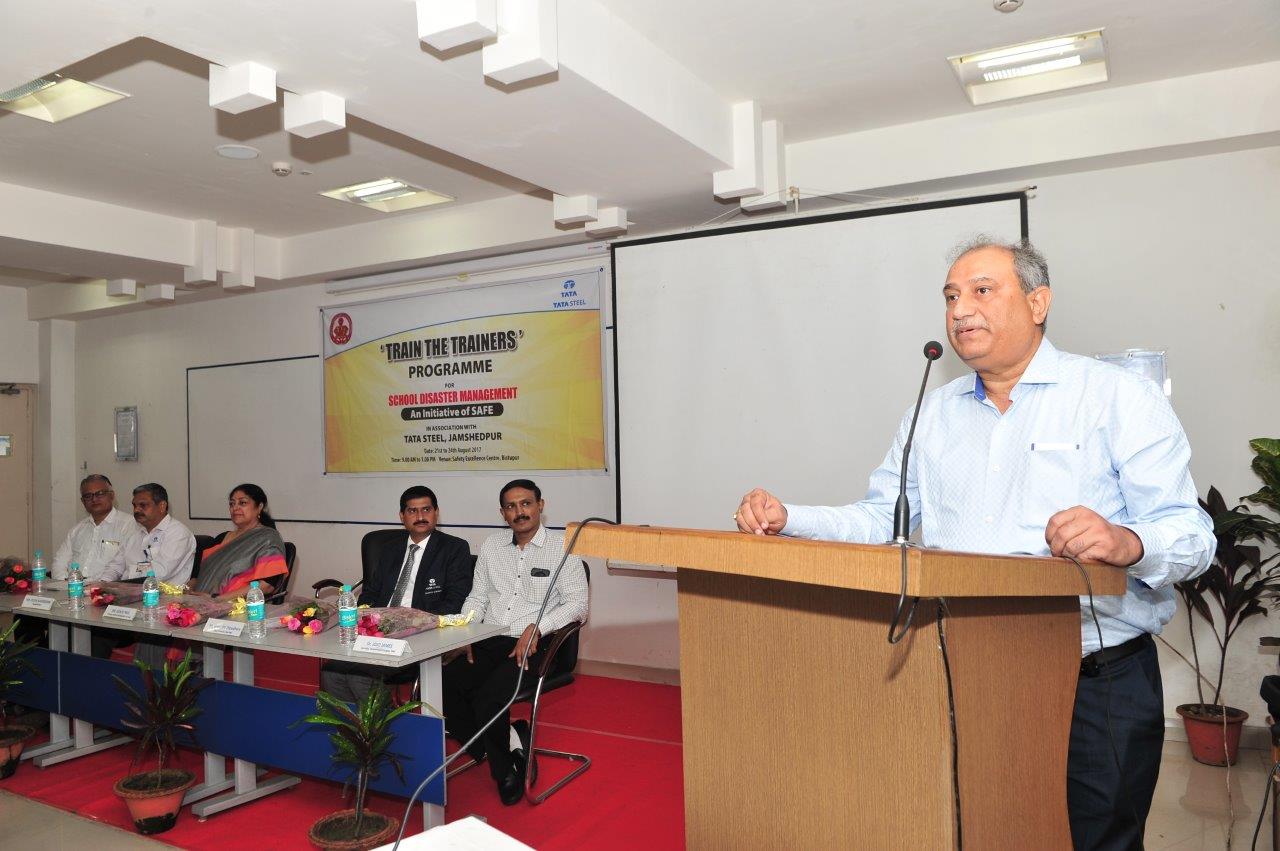 SAFE (Safety Awareness for Everyone) in association with Tata Steel today inaugurated a 4 Day Programme of supporting the evolution of structured disaster management systems in schools to reduce their vulnerabilities and augment their preparedness. Mr Sanjiv Paul, Vice President, Safety, Health and Sustainability, Tata Steel graced the occasion as the Chief Guest. Others present included Mrs.Ruchi Narendran, Chairperson, SAFE, Mr.Vilas Gaikwad, Chief Safety, Tata Steel, Mr.Gopal Prasad Choudhary, Chief of Security, Tata Steel, Trainers and Principals of different schools of Jamshedpur.
Speaking during the inaugural ceremony Mr Paul said ' I have been associated with the journey of SAFE since it started. The genesis of SAFE is to inculcate the change of behavior and culture for the citizens of tomorrow. Organizations that believe that all injuries can be prevented are the ones who are much safer. He further added that 'SAFE has been focusing on initiatives like Road Safety, Personal Safety, Cyber Safety etc. This training of Disaster Management will also be a great initiative for the schools of Jamshedpur'
Ms Ruchi Narendran, Chairperson, SAFE said 'We celebrated Fire Safety Week in the month of April, 2017. During this we conducted many mock drills at several schools of Jamshedpur. We realized that all schools have various levels of preparedness as far as Disasater Mangement is concerned. We decided to standardize a procedure for Disaster relief protocol. Now its mandatory for all the schools to have a protocol for school Disaster Management'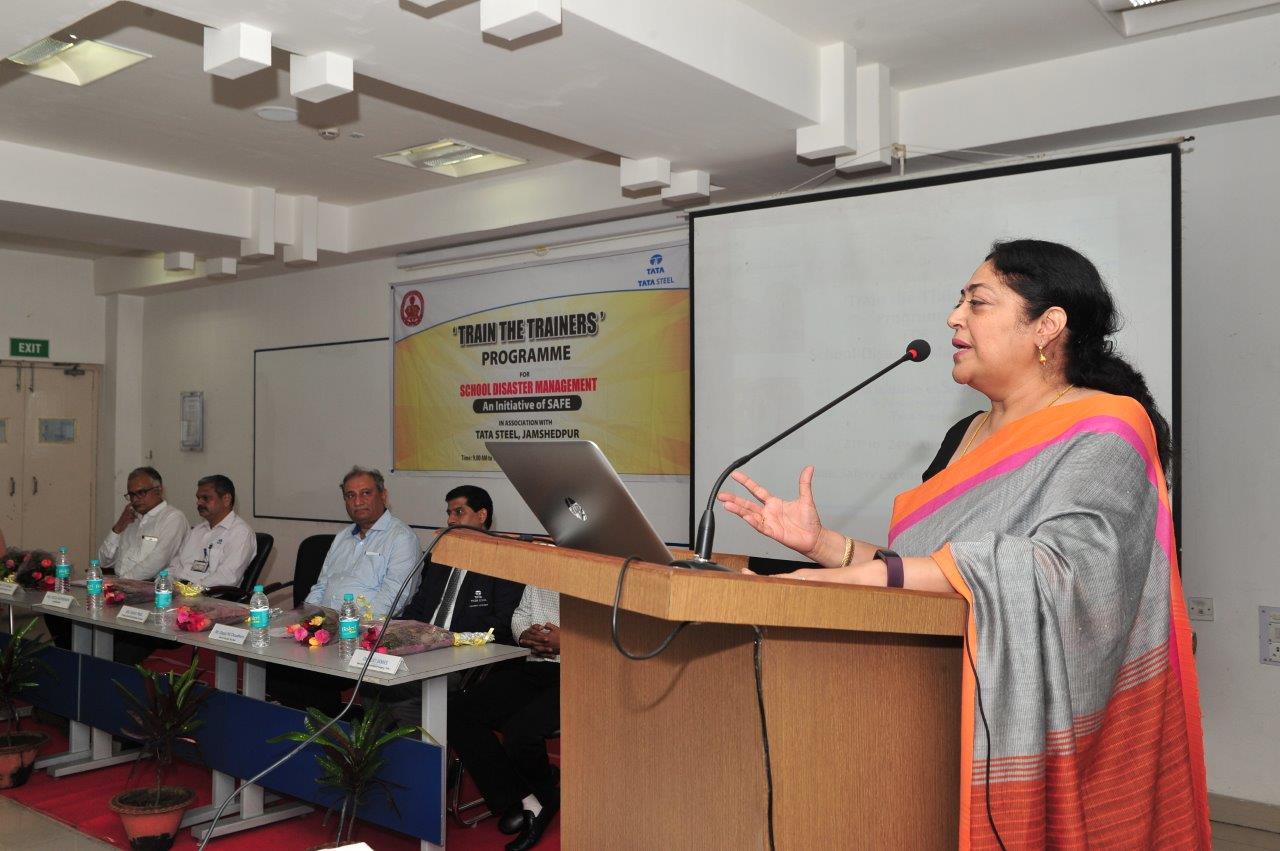 Mr.Gopal Prasad Choudhary made a presentation on Disaster Management and provided details of the faculty and the schedule of the 4 Day Programme.
The forum SAFE has been working with schools in Jamshedpur to improve safety standards for the safety and security of the students, teachers and staff members.
Accordingly, SAFE will assist identified schools in Jamshedpur to develop School Disaster Management Plan taking cue from the School Disaster Management model suggested by the National Disaster Management Authority. The plan comprises of formation of School Disaster Management Committee and various response teams.
As part of this initiative, SAFE is organising the 'Train the Trainers' programme for the selected teachers of 24 schools of Jamshedpur from 21st August to 24th August at the Safety Excellence Centre, Bistupur. This training of eight hours duration comprising of theory and practical modules will be conducted by the master trainers of Tata Steel on disaster emergency response certified by National Disaster Response Force (NDRF). Govt. of India.
The participants will be trained on activities like hazard identification and safety assessment, evacuation, search and rescue, first aid, fire safety, site security, communication, coordination with external responders, mock drill on various structured drills etc. After receiving this training, qualified Trainers will train other teachers and students in their respective Schools and help the school administration in driving the respective School disaster management plan.
SAFE in partnership with Tata Steel will continue to help schools develop their School Disaster Management Plan and extend support in their Emergency Preparedness augmentation.