Tata Steel launches Master's Training Program for Disaster Management
Mumbai, September 14, 2016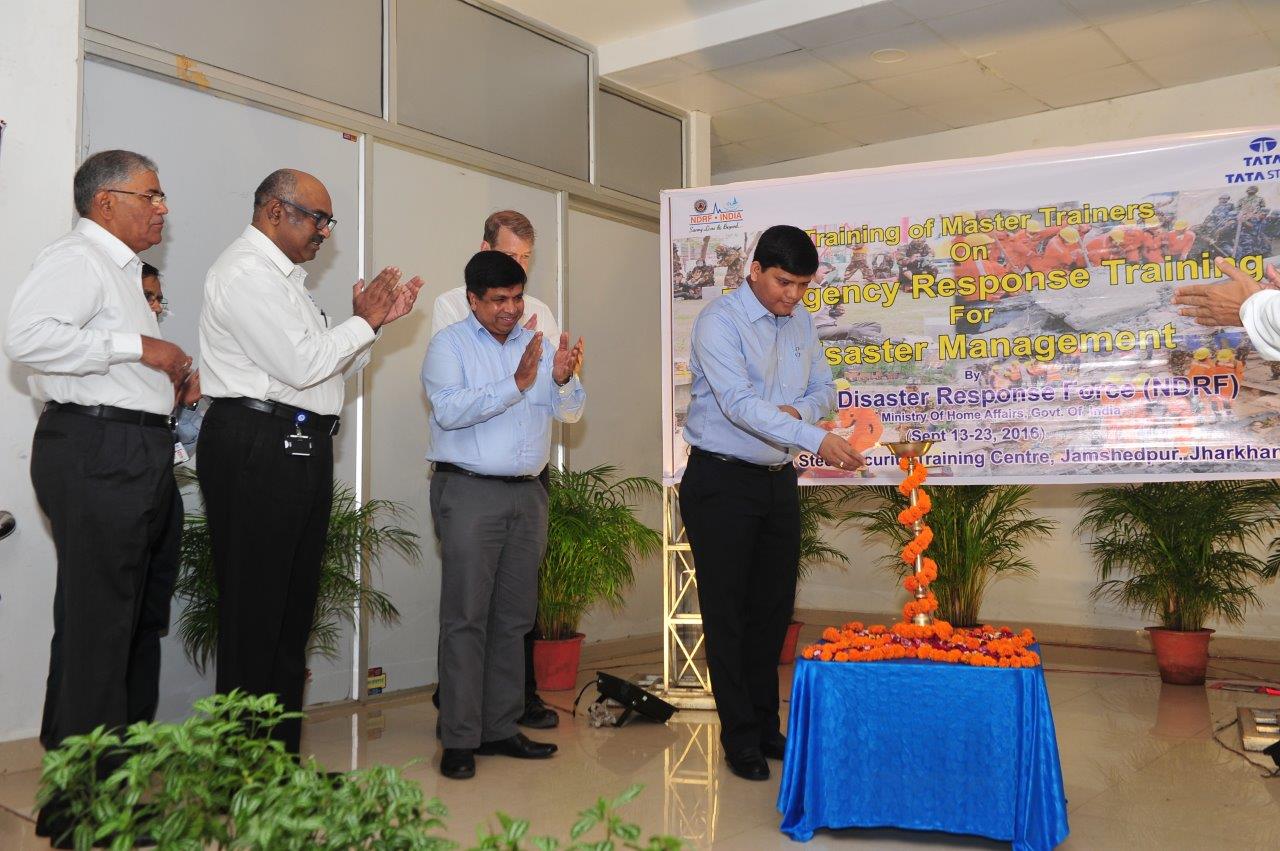 As a first Public Private Partnership between National Disaster Management Authority (NDMA) and National Disaster Response Force (NDRF), the apex bodies of Disaster Management in India with a Private sector Corporation in the country, a Master Trainers Training Programme was launched in Tata Steel at Jamshedpur to augment its internal capability for structured emergency response as a part of Disaster Management Plan.

Tata Steel has partnered with these government organisations in conducting a 'Master Trainers Training Program' for structured emergency response as part of Disaster Management Plan at  Jamshedpur from 13 September to 23 September 2016 for 30 Tata Steel officers including doctors selected across all locations in India.  The ten day programme will be conducted by the training team of NDRF and would include class room training and demonstration/practice on Medical First Responder, Collapse Structure Search & rescue, Fire management and lifesaving & search equipment for the management of various contingencies.

The programme was inaugurated at the Beldih Club, Jamshedpur on 13th Sep 2016 by Shri Amit Kumar, IAS, Deputy Commissioner, East Singhbhum and Chairman  District Disaster Management Authority.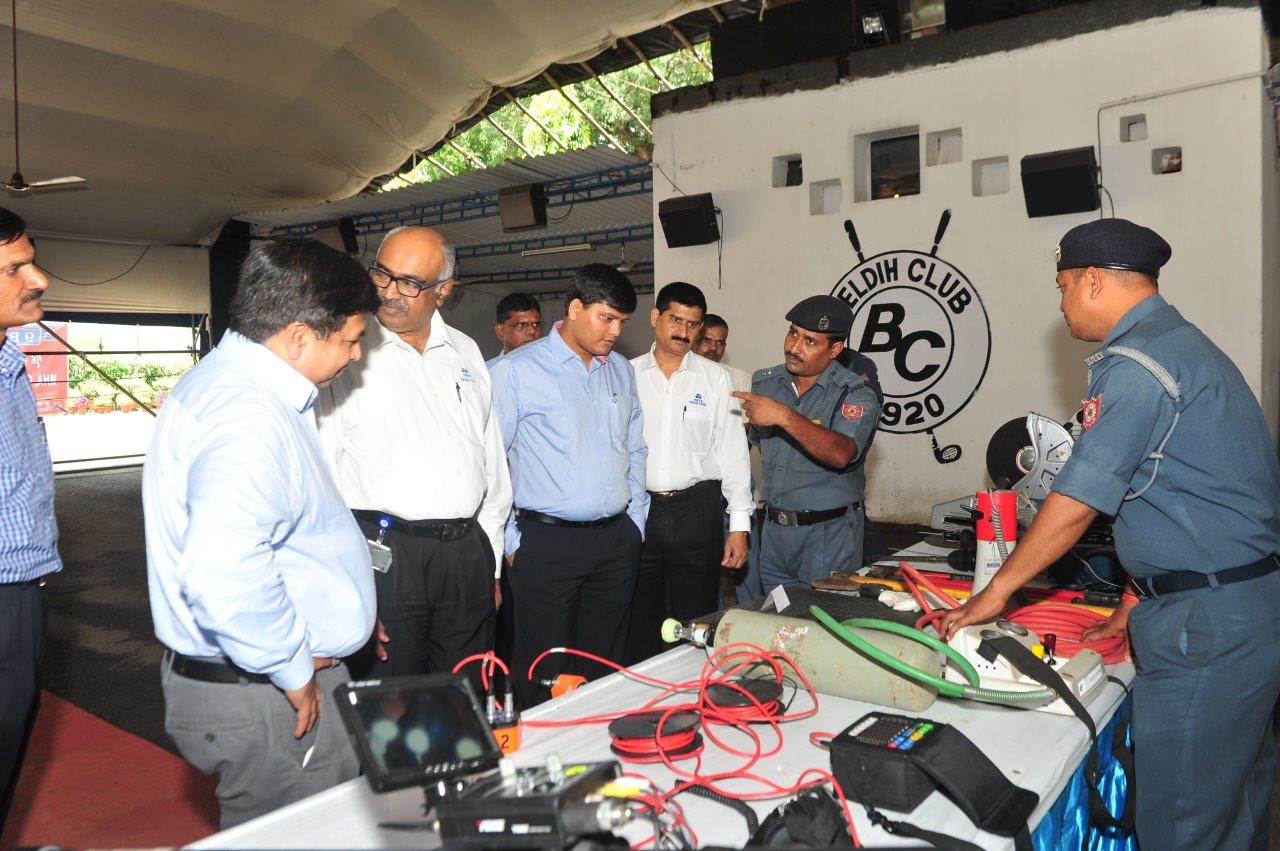 Speaking on the occasion, Shri Amit Kumar, IAS, Deputy Commissioner, East Singhbhum explained about the urgent need of setting up of an Emergency Operation Centre at Jamshedpur to deal with any emergency effectively. He praised the initiative of Tata Steel to skill the Master trainers on Disaster Management who in turn will train other employees and the members of community. He called upon concerted collaboration among all the departments of the government, Corporations and community to augment preparedness to deal with all known and unforeseen contingencies. He assured to extend all possible support by the District administration in such capacity building initiatives.

Mr. B K Das, Vice President, Iron Making & Chairman Apex Process Safety & Disaster Management Sub-committee, Mr. Andrew Page, Vice President, Safety, Mr. Sunil Bhaskaran, Vice President Corporate Services, Mr. Vageesh Mishra, IPS (Retd), Security Advisor, Mr. Gopal Prasad Choudhary, Chief of Security and Mr. Shio Kumar Singh Chief Capability Development apprised about various initiatives being taken by Tata Steel on Disaster Management and reiterated the resolve of Tata Steel to make all its establishments safe and geared up to prevent and manage any contingency.

Mr.  K K Jha  and Mr  Alok Kumar Deputy Commandants and their other team members from the  9th Battalion, NDRF, Patna would impart the training to the Master Trainers. They displayed various life-saving & rescue equipment required for handling of various emergencies during Disaster Management and their utilities were explained to the dignitaries and participants. All the Master trainers will be made to handle these equipment during the training.

Senior management officials of Tata Steel lauded the support extended by NDMA and NDRF especially by Dr D N Sharma, Member, NDMA, Mr. Amit Tuteja, Expert, Chemical Disaster Management  in NDMA and Mr. O P Singh, IPS, DG NDRF. They also appreciated the support being extended by Commanding Officer, 9th Battalion NDRF and his team.