Talim Ansari to represent India in Asian Youth Championship
Jamshedpur, September 09, 2016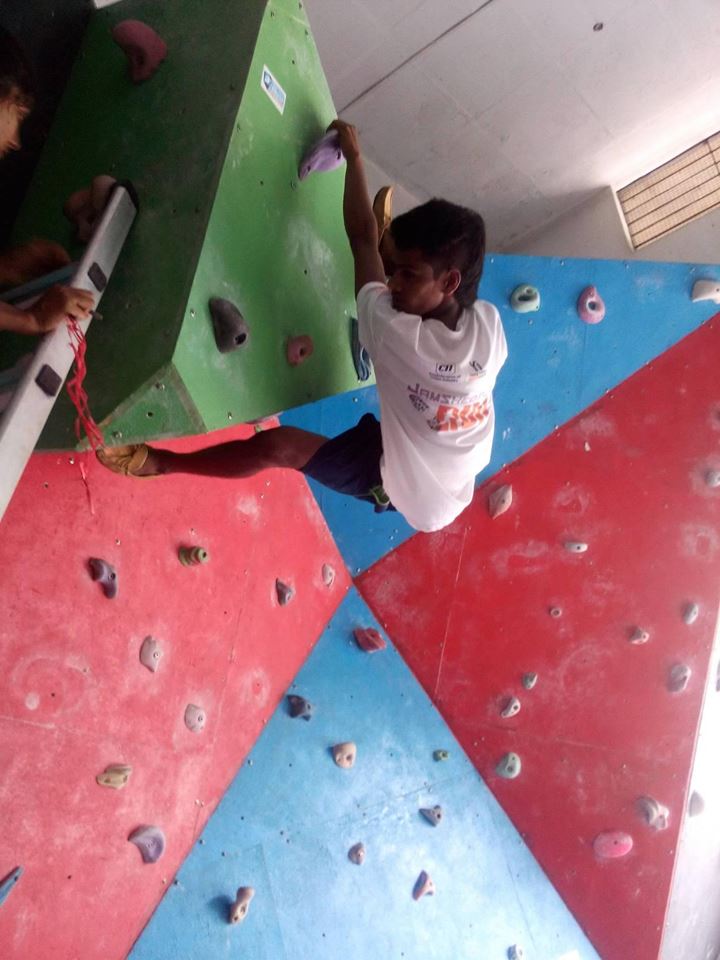 Talim Ansari, a resident of Jamshedpur has been selected to represent India in Asian Youth Championship to be held in Tehran, Iran from 27th September, 2016 to 1st October' 2016. Talim is among the 8 member Indian team who got selected for the Youth Championship.

The selection camp was held at Indian Mountaineering Foundation, Delhi between 4th September, 2016 - 7th September' 2016. He is selected in Youth C category (12 – 13 years). He will compete in lead climbing, bouldering & speed climbing disciplines. Talim is now the first climber from Jharkhand to compete in international sport climbing event.

Talim has been undergoing training with TSAF for past 2 years and shown tremendous potential. His training and equipment are fully supported by TSAF. He is coaching under Mr Bibhas Roy, TSAF Coach.

Talim Ansari is the first sport climber from Jharkhand to win silver in national championships. He is a class nine student at DBMS Lilliput School.