ISRO Visit Leaves 20 Odisha Students Starry-eyed
Jamshedpur, May 13, 2016
Tata Steel organised exposure visit as a part of its flagship event Young Astronomer Talent Search in collaboration with Pathani Samanta Planetarium, Bhubaneswar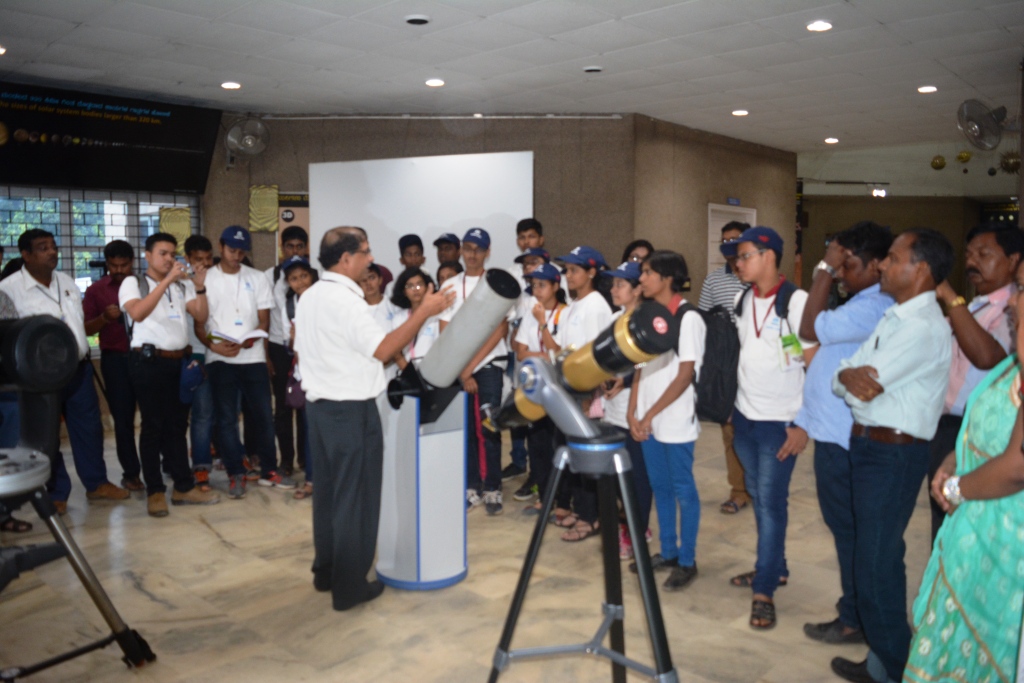 In its bid to inspire bright young minds, Tata Steel in association with Pathani Samanta Planetarium, Bhubaneswar, an entity of Science and Technology Department of Government of Odisha, organized an exposure visit of 20 high school students of Odisha to the Satellite Centre of Indian Space Research Organisation (ISAC) in Bengaluru. 20 winner students of Young Astronomer Talent Search(YATS) 2015-16, got a rare opportunity to learn about various aspects of operations of ISRO and evolution of Indian satellites.

Flagged off by Chief Minister of Odisha, Shri Naveen Patnaik on May 8, 2016, the tour was led by Dr Subhendu Pattnaik, Deputy Director of Pathani Samant Planetarium along with a Tata Steel official. The 40 member team included 20 winners of YATS accompanied by their guide teachers. They visited the ISRO Satellite Centre(ISAC), which is a primary body engaged in developing satellite technology and implementation of satellite systems in the country.

Mr Amareshwar Khened, Project Director, Small Satellite Systems (SSS) – ISRO Satellite Centre, a renowned space scientist complimented Tata Steel & Pathani Samanta planetarium for organising this tour and engaged with students along with guiding on how to pursue a career in space science. Mr H L Srinivasa, Senior Scientist of ISAC gave a guided tour of the space exhibition at the centre to the students explaining the evolution of satellite system of the country.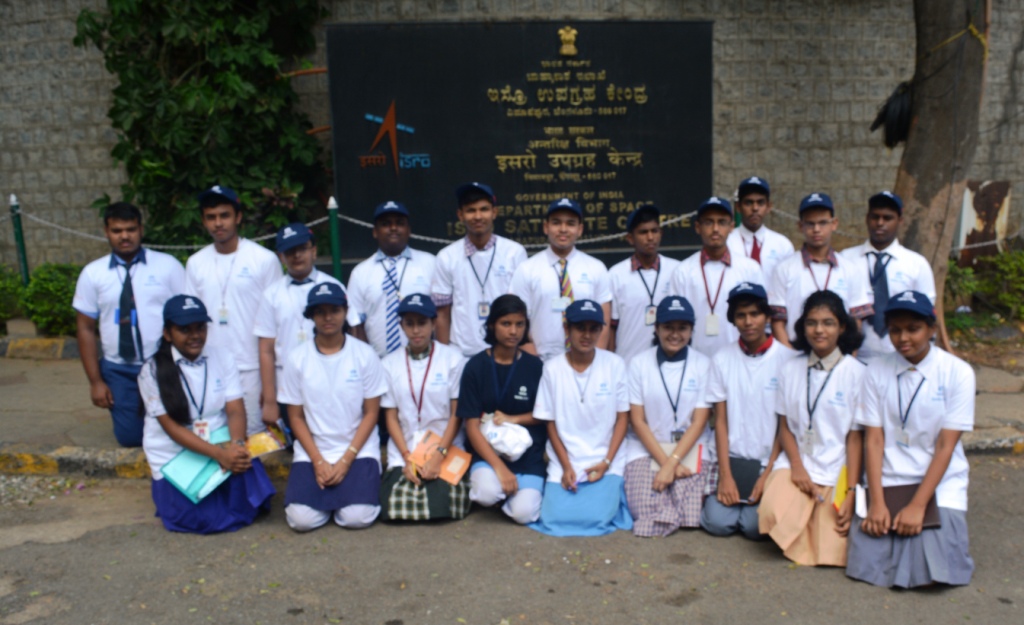 The students also visited Heritage Centre & Aerospace Museum of Hindustan Aeronautics Limited, where they witnessed rare display of aircrafts of many genres and pictorial representation of evolution of aviation industry. The four-day tour, starting May 10-13, also included a visit to the Visvesvaraya Industrial &Technological Museum that displays priceless exhibits including a full scale replica of the 1903 flyer of Wright brothers and many other scientific wonders that left the students spellbound. The students also visited Department of Entomology of University of Agricultural Science and had an interactive session with Prof K Chandrasekhra and Prof V V Belavadi and Jawaharlal Nehru Planetarium where Mr Pramod G Galgali, Joint Director and Mr H R Madhusudan, Senior Scientist of the planetarium demonstrated some science experiments and workings of various types of highly sophisticated telescopes.

The top 20 YATS winners from class VIII-X were selected amongst 800 participants in a three level round competition by experts competing in eight zones across the state of Odisha. Tata Steel has been organizing YATS since 2007, in collaboration with the Pathani Samanta Planetarium to popularize the contributions of the legendary Odia astronomer Pathani Samanta to the field of astronomy and to identify and encourage young talents of the state in the field of astronomy and space science.

About Tata Steel
Established in 1907 as Asia's first integrated private sector steel company, Tata Steel Group is among the top global steel companies with an annual crude steel capacity of nearly 30 million tonnes per annum (MnTPA). It is now the world's second-most geographically-diversified steel producer, with operations in 26 countries and a commercial presence in over 50 countries. The Tata Steel Group, with a turnover of US$ 22.32 billion in FY15, has over 80,000 employees across five continents and is a Fortune 500 company. The Group's vision is to be the world's steel industry benchmark in "Value Creation" and "Corporate Citizenship" through the excellence of its people, its innovative approach and overall conduct. Underpinning this vision is a performance culture committed to aspiration targets, safety and social responsibility, continuous improvement, openness and transparency. In 2008, Tata Steel India became the first integrated steel plant in the world, outside Japan, to be awarded the Deming Application Prize 2008 for excellence in Total Quality Management. In 2012, Tata Steel became the first integrated steel company in the world, outside Japan, to win the Deming Grand Prize 2012 instituted by the Japanese Union of Scientists and Engineers.

Chief, Corporate Communications, India & SEA
Tata Steel