28th Annual Flower Show-cum-horticulture exhibition concludes
Jamshedpur, December 27, 2016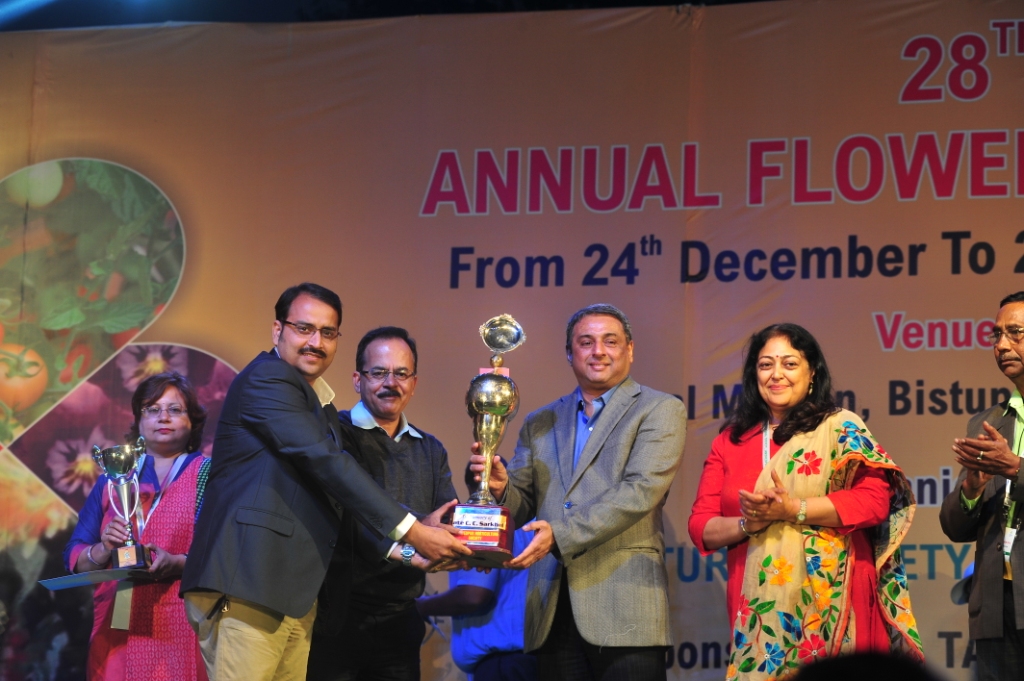 The 28th Annual Flower Show-cum-Horticulture Exhibition concluded today on a colourful note at Gopal Maidan, Jamshedpur. The event was an initiative by the Horticultural Society of Jamshedpur in collaboration with JUSCO and Tata Steel. The event is an integral part of Jamshedpur Fest.  The total footfall for the event this year crossed a lakh.
Mr T V Narendran, MD, Tata Steel, India and SEA graced the occasion as the Chief Guest at the concluding event.
This year, the King of the Show (Rose of Tineke variety) (Amateurs) was awarded to Mr S Sarkel while Coke Plant bagged the award in this section in the Institutions category. Mr Ashim Kr Patnaik won the Queen of the Show title (Chrysanthemum of Koka Sinkin variety) (Amateurs), while Tata Cummins bagged the Institutions group award (Chrysanthemum of Alfred Simpson variety). Mrs Prerna Todi bagged the Overall Championship in the Amateur category while Tata Cummins was bestowed the honour in the Institutions category.
Speaking on the occasion, Mr Narendran said: "This year, it's a delight to see a large representation from different institutions at the Show. This gives me a lot of hope for the city of Jamshedpur as it's a green and clean city. Biodiversity is an important subject. I am happy that there is an engagement with different sections of the community on this. Tata Steel works with institution like IUCN to do a biodiversity audit in some of our mining locations because as an organisation we also want to support and work for biodiversity."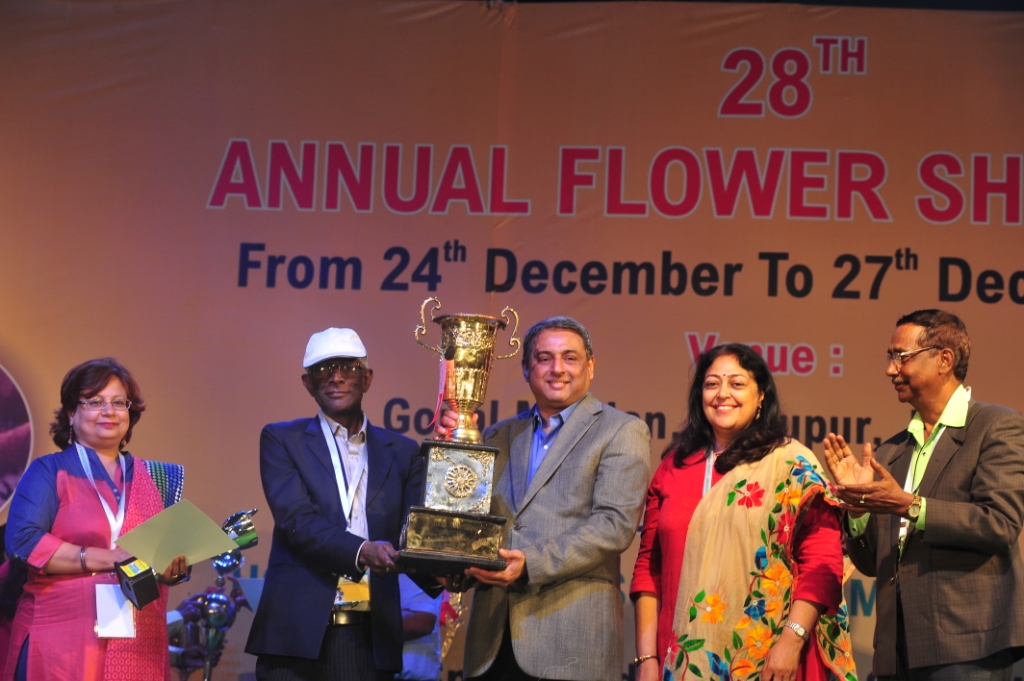 The theme for this year was 'Conservation of Biodiversity'.  In order to raise awareness on the topic, the event saw displays related to the theme wherein exhibits were put up by JUSCO, Works Garden of Tata Steel, Jugsalali Muck Dump Eco Park and Noamundi Iron ore Mines.  There was a full-day Technical Session organised on this subject which was attended by eminent experts of national repute including Dr N M Ishwar, Programmer Director, IUCN India came from Delhi to take a session on Biodiversity.
Cultural event was organised in the evening of December 25-26 which received an overwhelming response. A tribute was paid by the school children to the soldiers fighting on the borders through a dance number which was appreciated by everyone.
A sit and draw competition was also organized on December 25, 2016 for school children on the theme. The competition was divided in five categories based on the class in which the student was studying as well as a category for the specially-abled. The competition saw an overwhelming response and more than 400 children participated.