New Centre to House the First PET CT Machine in Jharkhand
Jharkhand, March 13, 2019
New Centre to House the First PET CT Machine in Jharkhand
Expansion project enables 80% increase in the total number of beds
New MTMH facility equipped with state-of-the-art diagnostic equipment for cancer care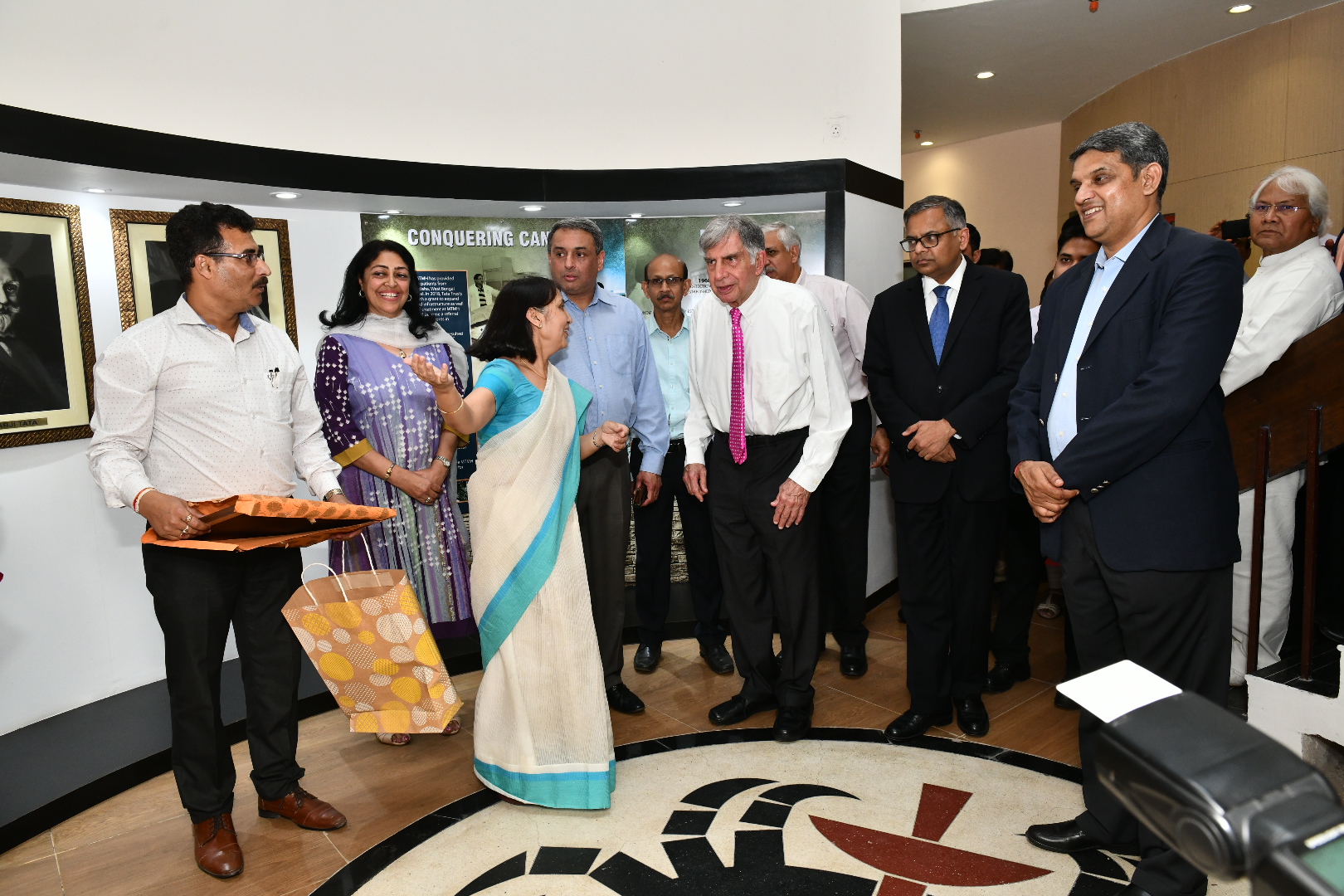 Mr. Ratan Tata, Chairman of The Tata Trusts, today inaugurated the new Comprehensive Cancer Care Facility at the newly renovated Meherbai Tata Memorial Hospital (MTMH). Mr. N Chandrasekaran, Chairman, Tata Sons was also present on this momentous occasion, which will have far reaching effect on improving Cancer care in Jharkhand.
The Tata Trusts have taken multiple initiatives to strengthen Cancer care in the country, with a specific focus on East and North East. In 2018, the Trusts partnered with Tata Steel to develop MTMH into a comprehensive Cancer Care Centre. The endeavour was also supported by the Suri Seva Foundation and Tata AutoComp Systems, who came forward to contribute generously towards the project. It is important to mention that MTMH Jamshedpur which was established in 1975, has been a provider of exemplary cancer care services in the state. MTMH is named after Lady Meherbai Tata, wife of Sir Dorabji Tata who was a pioneering champion of social change and women's rights more than a century ago.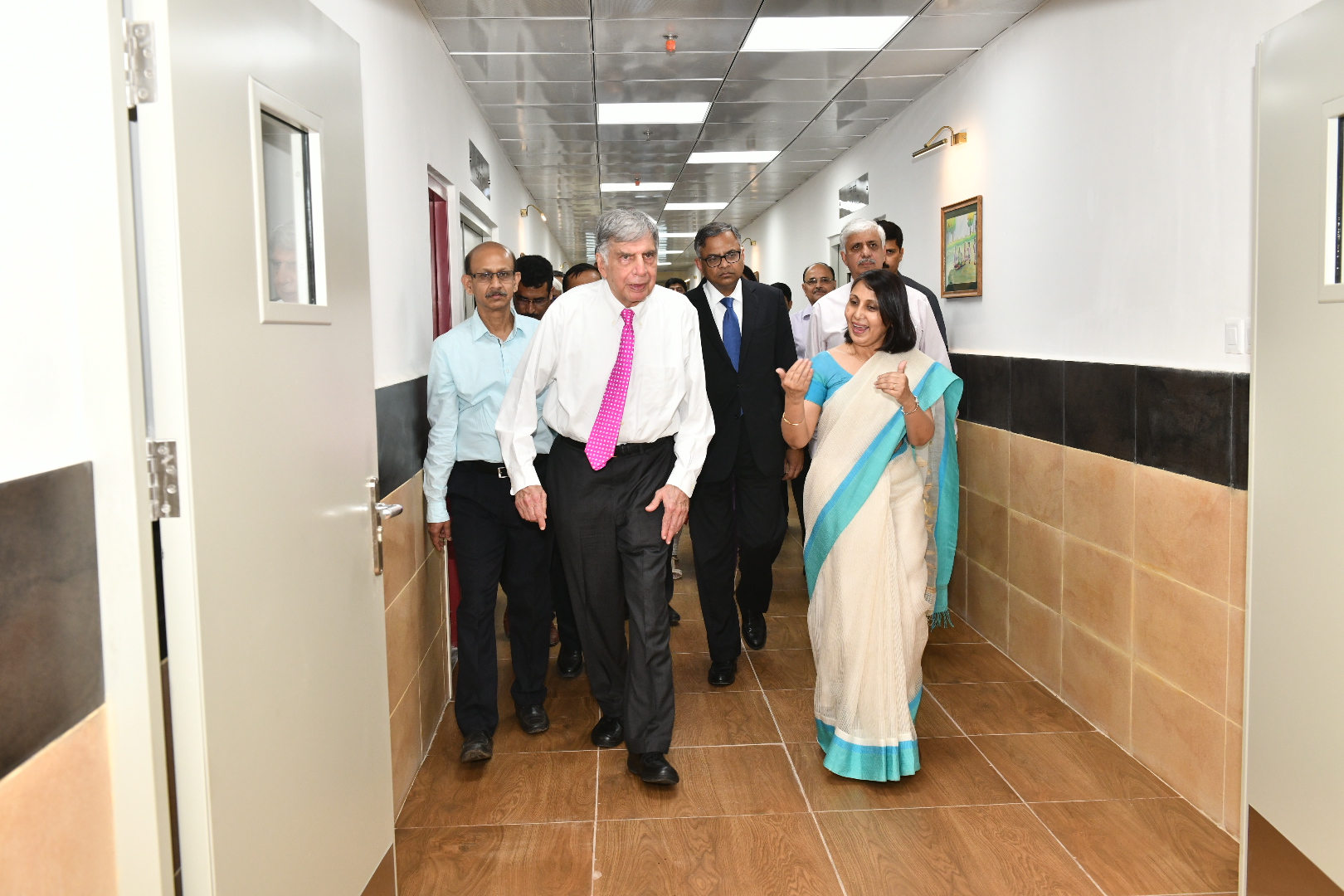 Speaking on the occasion, Mr. Tata said; "I have a great sense of pride in what we have inaugurated today. It serves The Tata Trusts dream of contributing a grid of Cancer hospitals so that lives may be saved. The new facility is a wonderful new extension and we look forward to the contribution it would make to mankind."
Mr. N Chandrasekaran said; "I am extremely delighted that the new facility has been completed and inaugurated at the hands of Sri Ratan Tata today. This will provide significant help to affected patients in the region and I would like to thank The Tata Trusts and Tata Steel for envisioning this and taking it to completion in a very short span of time" The PET-CT machine installed at the new Centre is the only one in Jharkhand and is an important diagnostic arm which will allow early cancer detection and recurrence. The brachytherapy equipment, used to deliver intra-cavitary radiation also has been replaced. In addition, a state of the art True Beam radiotherapy machine will considerably enhance the ability of the centre to treat patients with the most advanced and precise radiation therapy.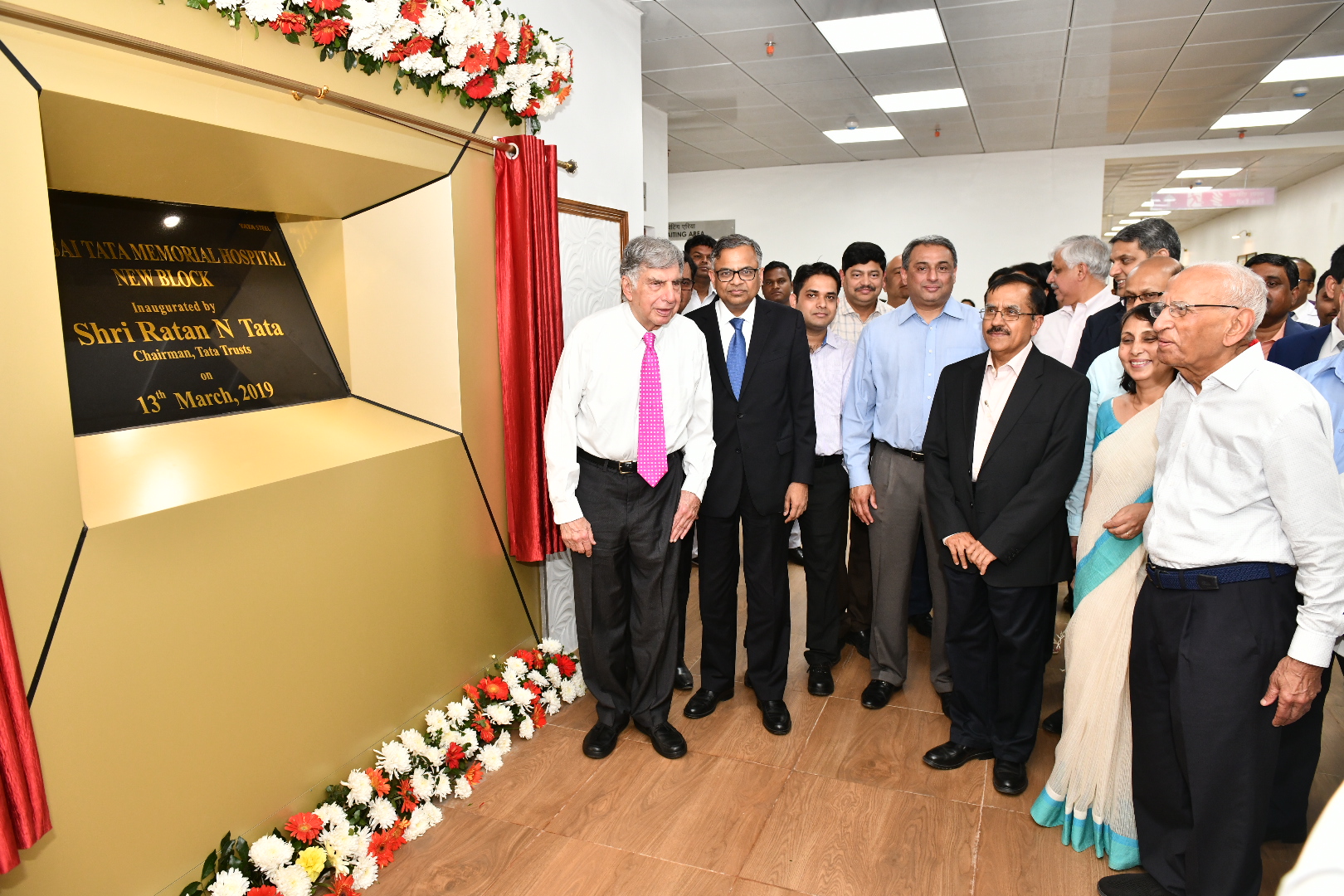 MTMH will now house 130 beds and provide modern cancer diagnostic and treatment facilities with state of the art equipment. It shall house the first PET CT in the state of Jharkhand. Operations will begin in April 2019, with the hospital expecting to handle thrice the patient load as compared to earlier times. The expansion project spanning 12 months, included the construction of a new building with LINAC, PET CT machines and 90 beds, complete remodelling of the 40-bed old building and creation of a connecting skywalk to the new extension building. The foundation laying ceremony for this project was done on March 2, 2018 by Mr. Ratan Tata.
The two buildings will together house the comprehensive cancer care facility, including an OPD, Medical Oncology and Radiotherapy wards, Day Care chemotherapy ward and Pritpal Palliative Care Centre (funded by Suri Seva Foundation). The old wards have been renovated and hospital furniture replaced by new, advanced versions. Hospital equipment has been procured to equip wards with the latest technology. The number of beds has increased from 72 to 130. There is a 58- bedded day care ward that will serve the long- standing patient need of short hospital stay.
While TMH will provide surgical and medical oncology care, in the next few years MTMH hopes to establish itself as a level one referral hospital for cancer patients in the state. Worthwhile to mention that MTMH extends its services to Government and Public Sector undertakings such as, SAIL, HEC, HCL, CCL, NML, Railways and others. The number of OPD patients at MTMH annually is around 25,000. Annual admissions number around 9,500 of which 3,000 are new patients. The figures have been increasing by around 7% each year.
With Tata Medical Center (TMC) Kolkata, Meherbai Tata Memorial Hospital (MTMH) Jamshedpur and ongoing projects in Assam, Ranchi, Bhubaneswar and Varanasi, one of the primary objectives is to reduce travel times and costs by taking quality cancer care closer to home.
Mr. TV Narendran, CEO&MD, Tata Steel and Ms. Ruchi Narendran were also present on the occasion along with Mr.Rakeshwar Pandey,President MTMH Union, Mr. R Ravi Prasad, President, TWU and other senior management members of Tata Trusts, Tata Steel, TWU and other Tata Group companies.