Tata Steel Samvaad 2018 Concludes with deliberations on Peace Building and Conflict Resolution
Jamshedpur, November 19, 2018
Five-day conclave sees 1675 tribal community participants from 27 states and 17 countries
'Samvaad Fellowships' awarded to youth leaders from 5 states for Culture Conservation Projects 'Incredible Trends' a unique fashion show mesmerizes audience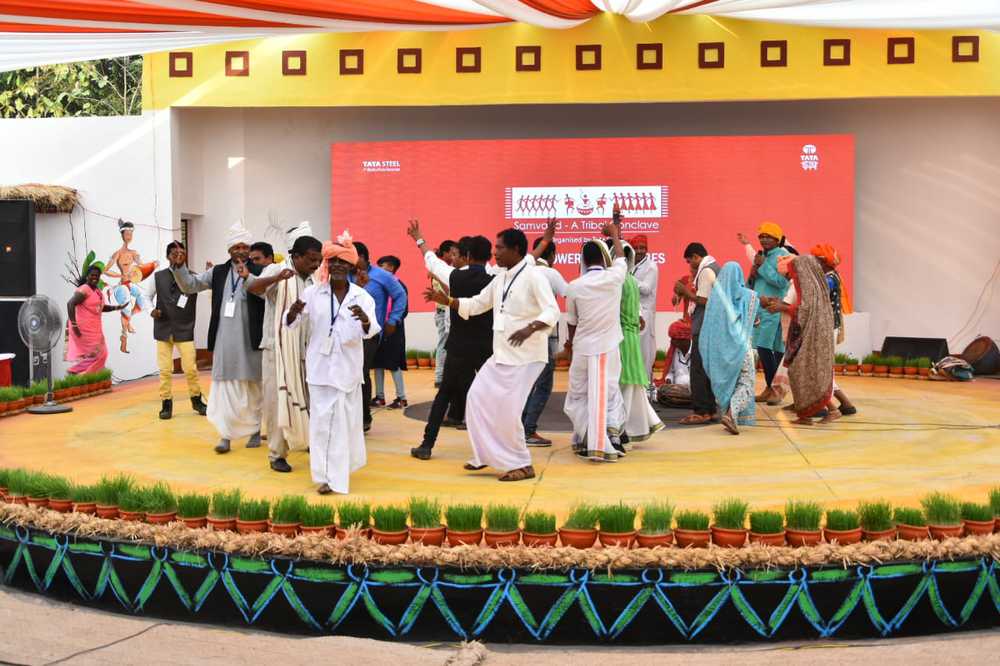 Samvaad 2018-A tribal Conclave organised by Tata Steel concluded today on a note of optimism and positive action reinforcing the theme of 'Coming Together for Social Change' with diverse tribal communities sharing their reaffirming their efforts to preserve their culture and identity while resolved to foster 'peace building and conflict resolution' through needed actions.
On the last day of Samvaad, tribal community members held in depth discussions on Peace Building and Conflict Resolution.
The deliberations at Tribal Culture Centre (TCC) revolved around the above mentioned theme. Participants shared their views how their respective families and community members have overcome conflicts in their home land. Amongst many others, tribal community members from the Jamatia tribe from Tripura shared the example of their traditional conflict resolution practices and the manner in which the same has been recognized officially as of 2017 and now documented as written laws.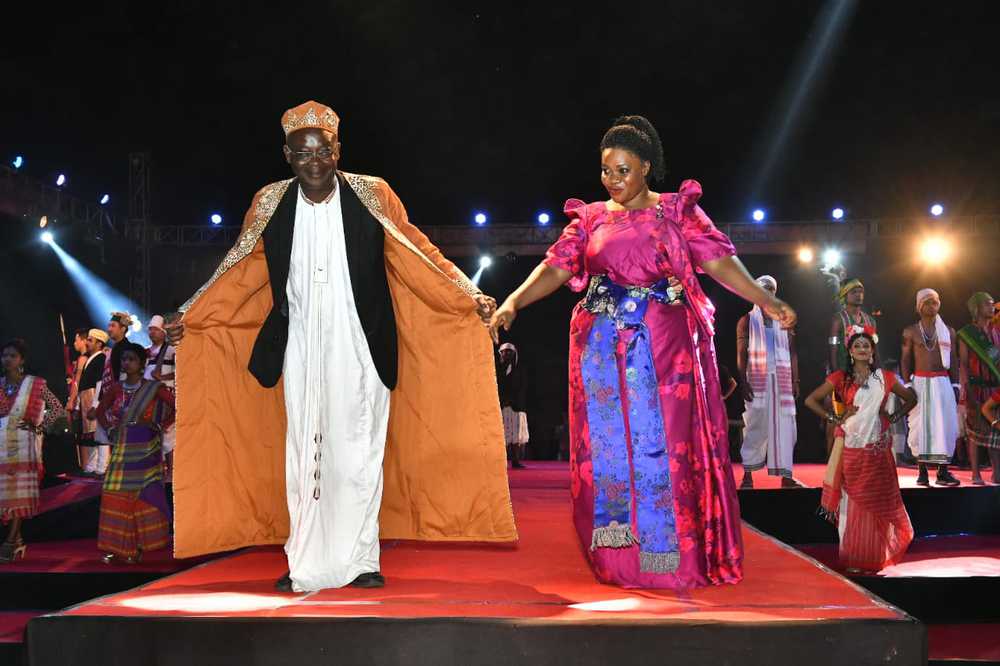 On the last day at TCC, as many as seven Samvaad Fellowships were given to the youth leaders from five states for culture conservation projects ranging from documentation Devhali Bhili folktales, Oraon art, whistling village culture of Meghalaya and Kharam language, reviving the Morung culture to conservation of the indigenous practice of salt harvesting in Nagaland. The fellowship includes financial and mentoring support for a period of one year. The fellows of 2017 from Arunachal Pradesh, Gujrat and Kerala also presented their work updates regarding script finalization, primer development and dictionary and folksongs documentation of their tribes.
In a high point during the evening, young women and men drawn from amongst the participants at Samvaad 2018 delegates awed all present at 'Incredible Trends'- a Tribal fashion Show. Participants from 32 tribes from India and 7 from foreign nations walked the ramp in traditional attire along with traditional artefacts.
The evening cultural extravaganza at Gopal Maidan saw a large turnout of visitors who thronged the stalls and had their fill of traditional cuisine on offer as well as visited the traditional healing and art and handicraft stalls for last minute purchases. The evening performances included Dhemsa dance, a unique dance performed by in groups by the Pardhan tribe from Telangana. The Kinnauri tribal community from Himachal Pradesh regaled the audience with their folk dance. Bhumij dance was performed by the tribals from West Bengal. Mulukurumba dance from tribal communities of Nilgiris in Tamil Nadu also stole the show.
On the tribal sports front Samvaad 2018 saw participants take part in Khomlainai, the Bodo Traditional Wrestling game. This game is promoted by the Bodoland Indigenous Games Association which has been working for protection, preservation and promotion of all indigenous games of the region.
Summing up Samvaad 2018, Mr. Sourav Roy, Chief, CSR, Tata Steel said: "We are happy that the Samvaad ecosystem is growing from strength to strength. It is our endeavour to continue this association with tribal communities and provide this platform for meaningful discourse on development challenges. We thank our participants for their presence here. I also thank Jamshedpur for being wonderful hosts to our participants".
About Tata Steel
Tata Steel Group is among the top global steel companies with an annual crude steel capacity of 27 million tonnes per annum (MTPA) as on March 31, 2017. It is the world's second-most geographically-diversified steel producer, with operations in 26 countries and a commercial presence in over 50 countries. The Group recorded a consolidated turnover of US $18.12 billion (INR 117,420 crore) in FY17. Tata Steel Group is spread across five continents with an employee base of nearly 74,000. Having bagged the Deming Application Prize and Deming Grand Prize for continuous improvement in 2008 and 2012 respectively, Tata Steel has now been recognised as the global 'Industry Leader' in 'Steel category' by Dow Jones Sustainability Index (2015). Besides being a member of the World Steel Climate Action Programme, Tata Steel has also been felicitated with several awards including the Prime Minister's Trophy for the best performing integrated steel plant for 2013-14 (received in 2017), Best Risk Management by CNBC TV18 (2016), 'Best-in-class Manufacturing' award from TIME India (2016) and the 'Most Ethical Company' award from the Ethisphere Institute (2016), IIM Sustainability Award (2015), among several others.