Tata Steel organizes Safety & Health ABP FY'18 Roll out function
Jamshedpur, March 27, 2017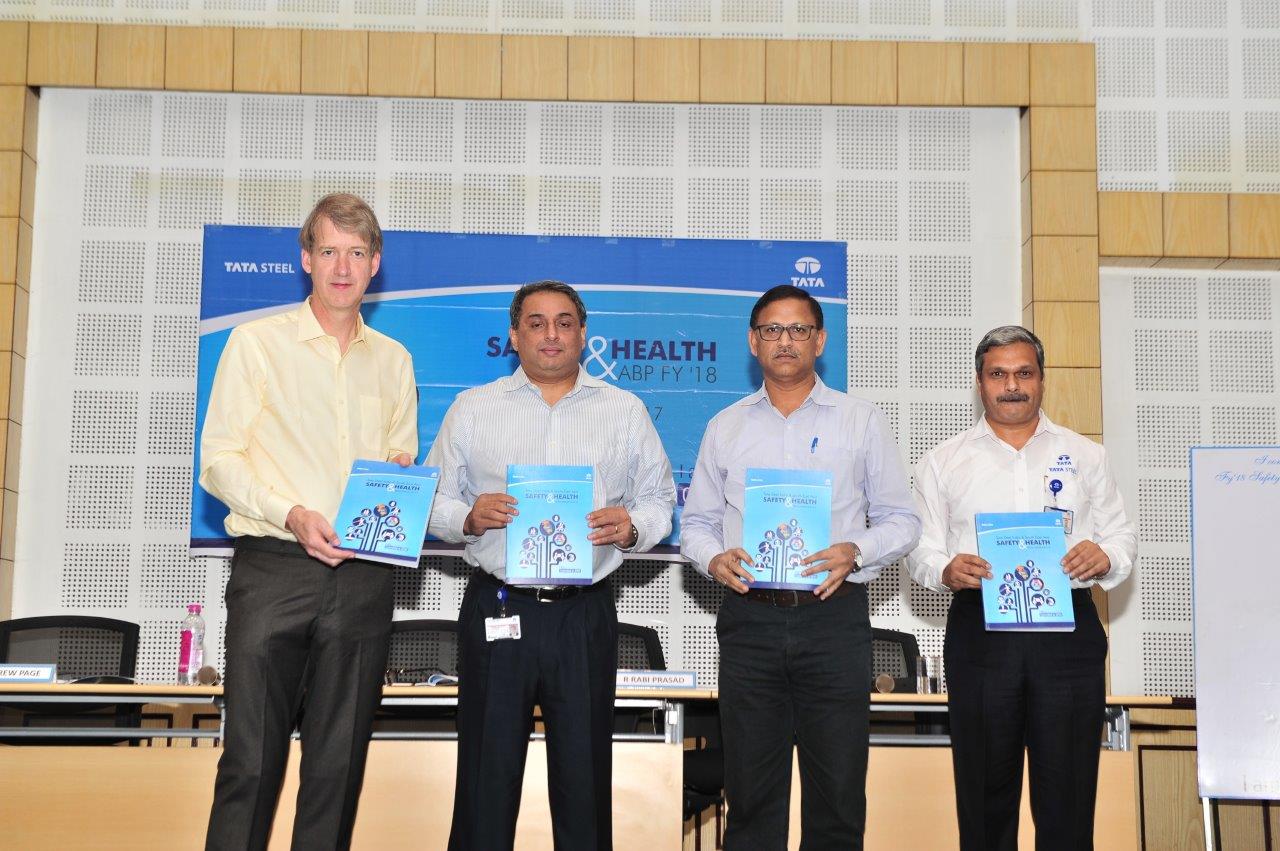 Tata Steel Group today organized a Safety & Health Annual Business Plan (ABP) FY'18 Roll out function at Steelennium Hall, Jamshedpur. Mr TV Narendran , Managing Director, Tata Steel, India and SEA & Mr R Rabi Prasad, President, Tata Workers' Union graced the occasion as the Chief Guest and Guest of Honour respectively. Mr Andrew Page, Vice President, Safety and Mr V N Gaikwad, Chief, Safety (India & SEA) were the Master of Ceremonies.
Tata Steel Group locations such as Jharia, West Bokaro, Noamundi, FAMD locations, M&S Kolkata, M&S Mumbai, Kalinganagar, Indore, Tarapore, HMC, Bearings Division, Delhi Sales Office, Chennai Office, Tata Steel Thailand, SIW Thailand and NSG Singapore were connected with Steelennium, Hall Jamshedpur through Video Conference.
While addressing the gathering Mr Narendran said that our Safety journey is not over and we have only achieved milestones. Tata Workers' Union (TWU) support has been exemplary in our Safety journey. He stressed that our responsibility doesn't end within the gates of the plant but we must take responsibility of Safety for the entire value chain. He stressed that Safety should appeal to the heart and we should take it as a value.
On the occasion, Mr R Rabi Prasad said that last year both the management and Union had launched their Safety ABP in separate inaugural functions but this year they decided to do it together. He stressed that Tata Steel is improving in its safety maturity levels each passing year and we will be able to achieve the target of zero Fatality.  
Mr Anand Sen, President, TQM & Steel Business, Tata Steel expressed that the coverage of the Safety ABP has expanded significantly this year and this different approach will help us achieve the world's benchmark target in safety.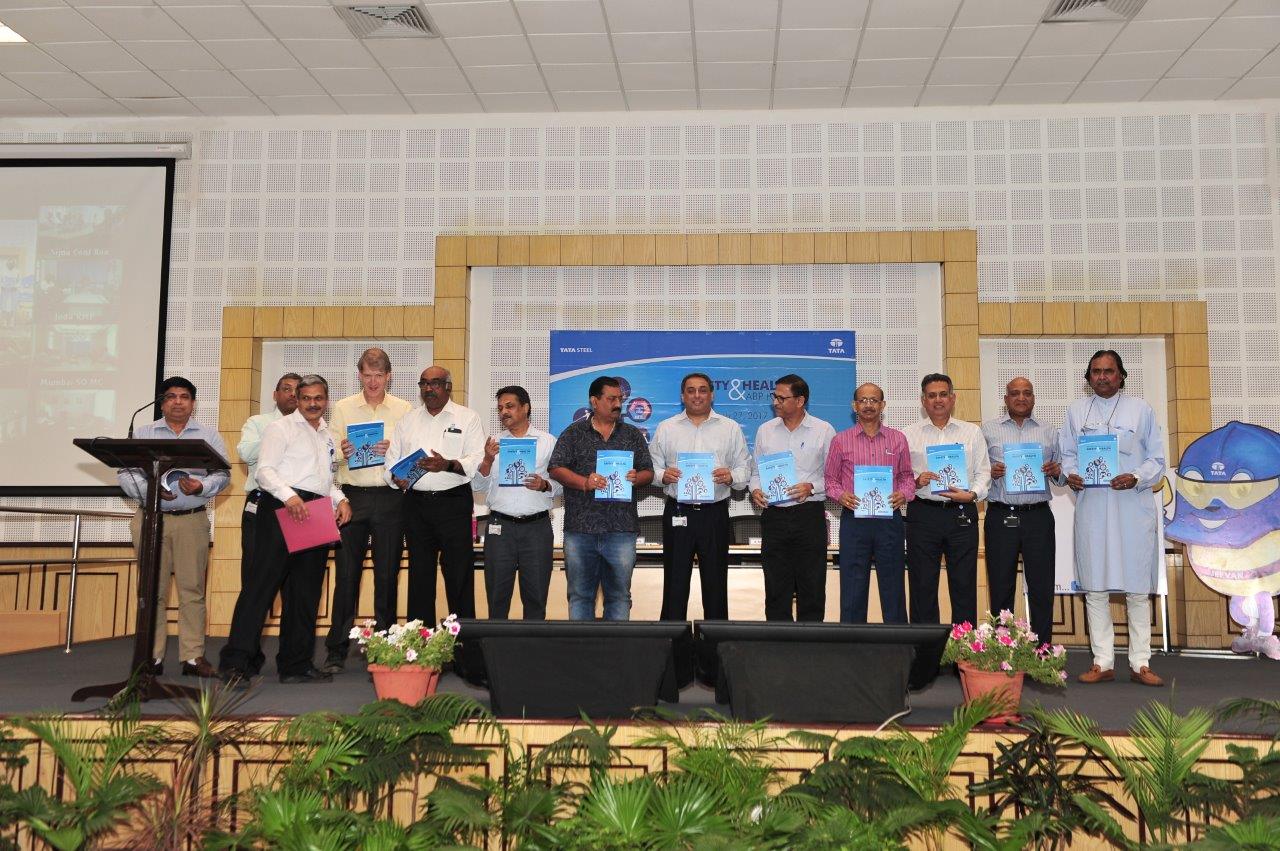 Mr Andrew Page shared highlights of the Safety Performance of TSL (I&SEA) for FY'17, key challenges faced in FY'17 and focus areas of FY'18. He stressed that that if we can achieve 15 months without a fatality, we can also do this for a longer period. We need resilience, perseverance and focus to achieve Zero Fatality.  
Senior Leadership of Tata Steel, Managing Directors of Tata Steel Group companies, Members of Unions from across TSL India, key vendor partners and safety professionals were also present during the function
As a part of the function senior leaders of TSL, vendor partners and TWU members shared their 3 Commitments taken during the Felt Leadership Training Program. Commitments were taken by: 
Mr. C L Karn, Chief RMHS & Logistics TSK
Mr. Debasish Das, COM – LP
Mr. N Rajesh, COM – FP
Mr. Dipankar Dasgupta, Chief FP - Planning
Mr. Prakash Singh, Chief Capability Development
Mr. Dinkar Ananda, Chief Spares & Services
Mr. B Bodhanwala, M/s Tarapore & Co.
Mr. B K Dinda, General Secretary, TWU
Mr. S S Zama, Regional President (RCMS)
Mr. D B Sundara Raman, EIC FAMD
Mr. Harbinder Singh Deepak, Chief - Electrical Maint. Central - TSK
Dr. Rajan Chaudhry, GM Medical Services
During the Programme "Committed to Zero" Club was launched. Divisions with Zero LTI in FY'17 and departments sustaining Zero LTI for more than 3 years were inducted into the "Committed to Zero" club. The division and departments inducted were - 
 
SEA Company recognized – Tata Steel Thailand (TSTH) 
Division recognized – Engineering & Project
Departments Recognized
Lime Plant
Electrical T&D
Engineering Services
I Blast Furnace
Procurement
Automation
Bearing Operations
CRC-West
MED(Electrical)
New Bar Mill